What types of meetings can I create Polly polls in?
Creating a Polly poll is only supported in Outlook initiated Meetings, not Microsoft Teams meetings - with plans to add functionality for Teams channel-initiated Meetings.
​For Microsoft Live Events, Polly is currently not supported there yet.
Outlook initiated meetings are from the "Calendar" tab where you can schedule a meeting, as shown below: ​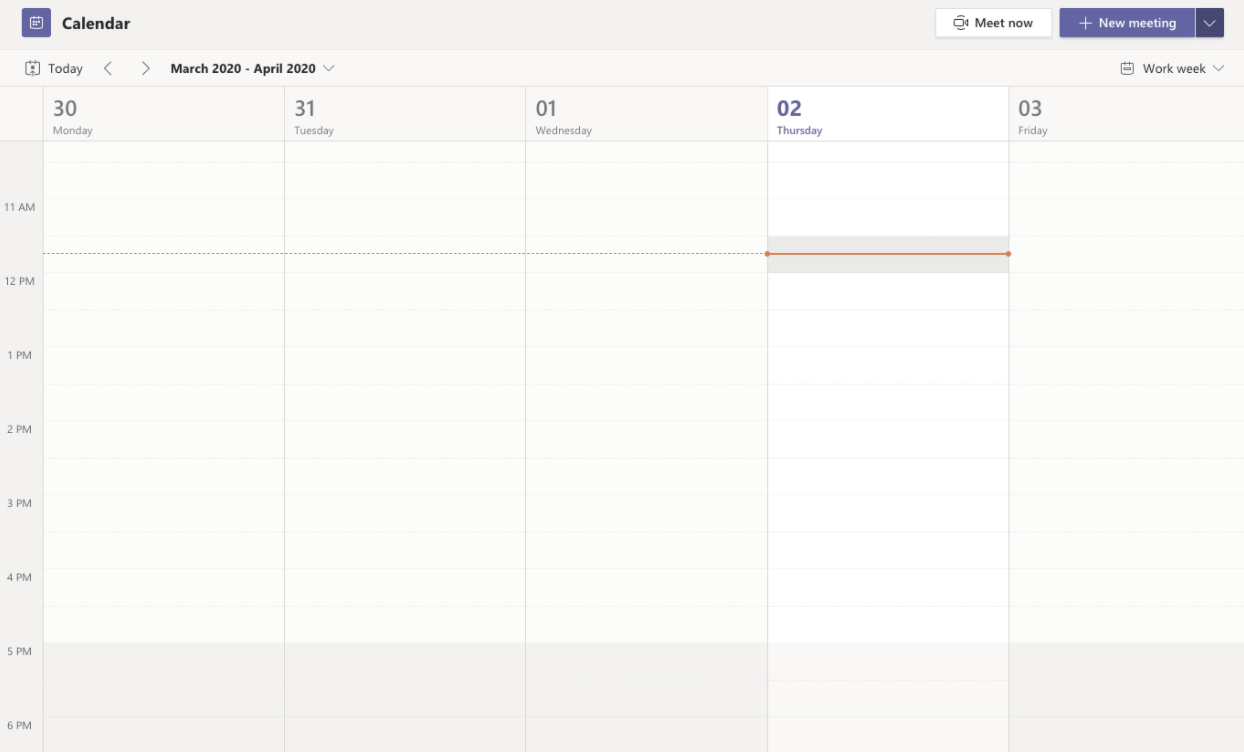 ​
Whereas Channel/Team initiated meetings happen directly from the channel and the audience is defaulted to the channel membership, as shown below: ​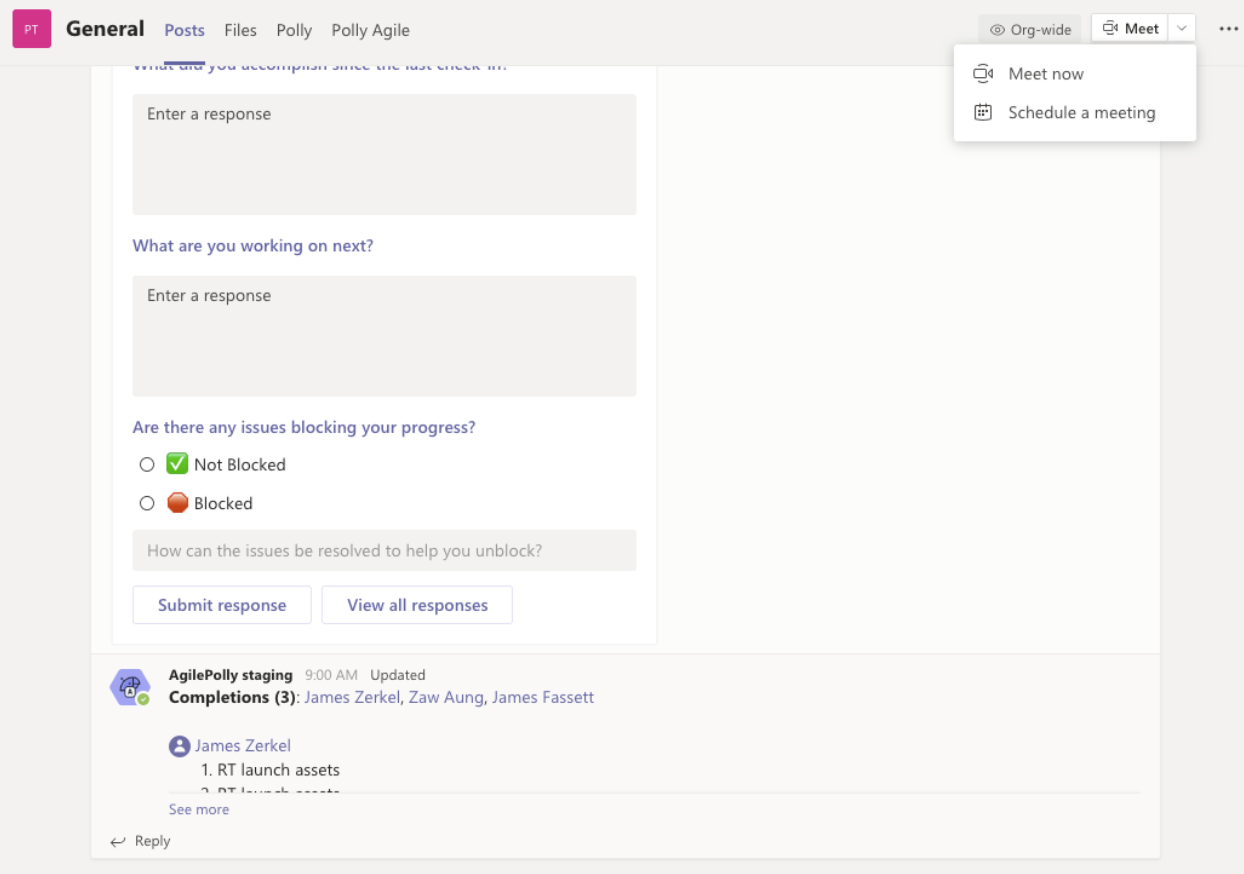 Creating a poll in Outlook Meeting
For Outlook-initiated Meetings, you can use the Polly messaging extension from the Meeting Chat tab to create your poll as you normally would anywhere else. The poll will then post directly into the Group Chat with your meeting attendees.
​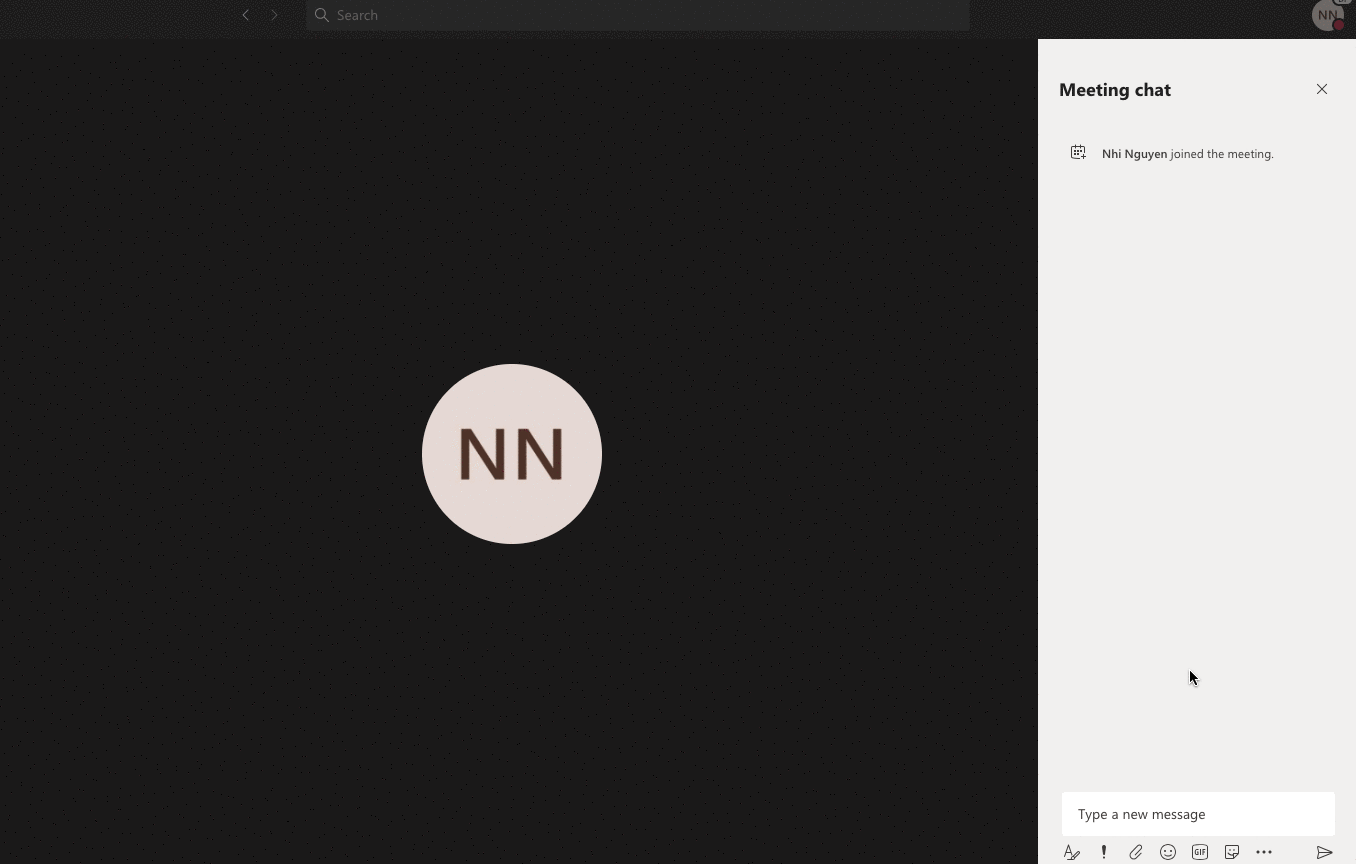 For Channel-initiated meetings, you can create the poll as shown in the first half of the video above, but instead of posting to the group chat, it will default to posting back in the channel where the meeting was initiated. We're hoping to add functionality for the poll to post directly into the group chat as well.