What's the difference between a Poll and a Survey?
The difference between a poll and a survey is a poll is just a single question, whereas a survey is more than 1 question.
Authoring Surveys
Surveys are only available to users on either the Basic Surveys or the Pulse Surveys plan, or users that are currently on a free trial.
To create a survey, just open the Poll/Survey Builder as you normally would through the messaging extension, or from the Polly 'create' tab.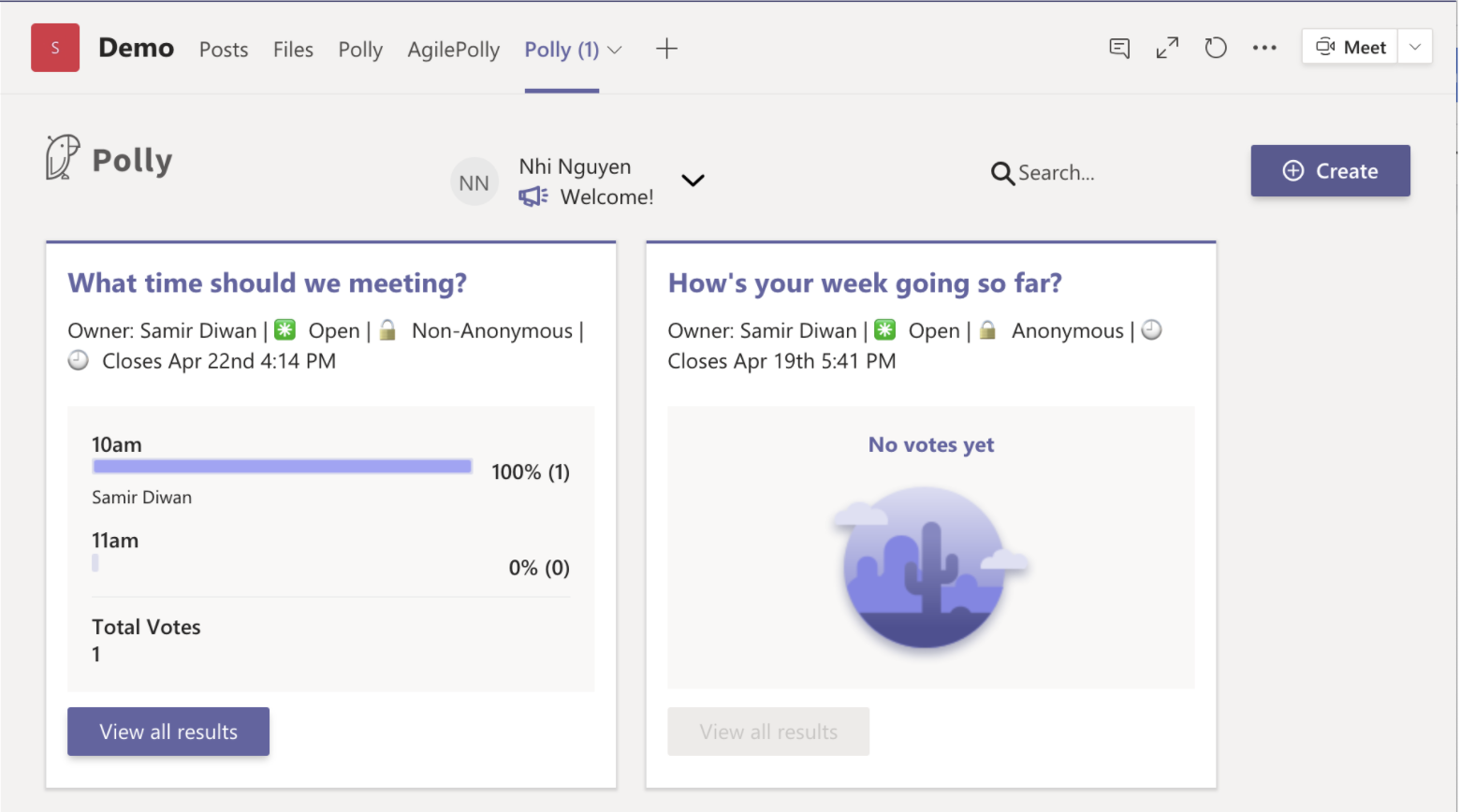 From the Poll/Survey Builder, it defaults to creating a poll. To create a survey, you will need to toggle from poll to survey.
Surveys are required to have both a title and a message to the team. The message lets the user know why they need to complete the survey. Studies show that using a message description increases response rates, so it's a good idea to put something there, even if it's simple.
The audience will default to the channel where the Poll/Survey Builder is initiated from (i.e. if you created a poll from the Polly tab pinned to the #general channel, or happened to click on the Polly app from the messaging extension) but you are able to change it to any other channel within the same Team.
Scheduling
By default, your poll is scheduled to send immediately. But if you wish, you can choose to schedule your poll to send in the future, as well as control when the poll closes.
From the Poll Builder, you'll need to click on the "Send At" button to bring up the ability to schedule a poll.
You can customize the date to send the poll, as well as the time. When picking a date, you can either enter in the date yourself, or choose from the date-picker (the drop-down) as shown below.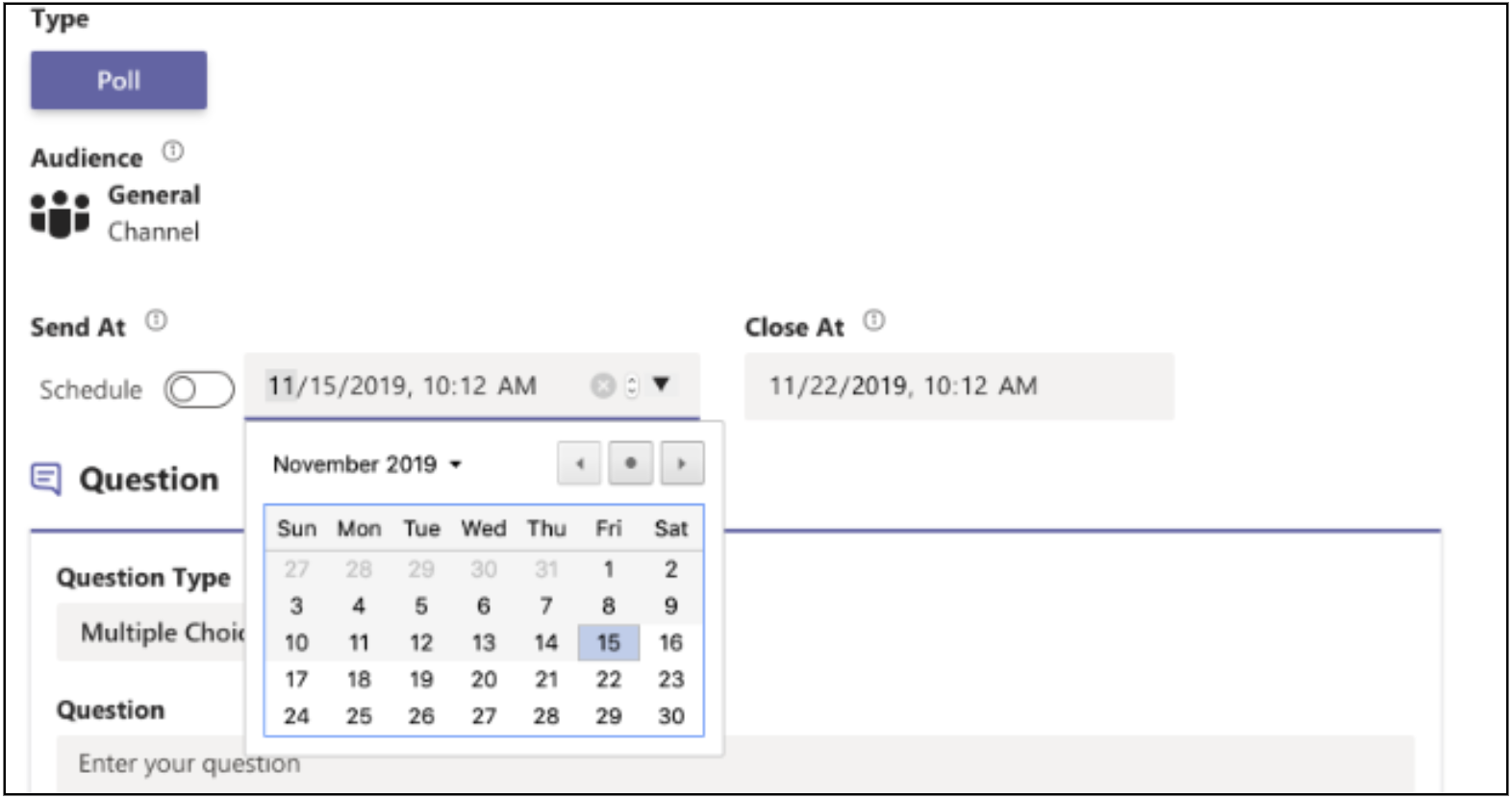 Once you have created the poll, it will send at your desired date/time. Until it sends, it will live in the Polly dashboard, if you need to delete the poll preemptively.
Creating questions
With surveys, you're required to have a minimum of two questions in order to send, and we have a maximum of 50 questions.
With survey questions, you also have the option of making the question required. The default is all questions will be left optional.
Advanced options
Similar to polls, surveys have the same delivery and audience options, which include:
Making results viewable in real-time, only after the survey closes, or hidden from the audience
Making the survey anonymous or non-anonymous