If you're getting a weird error message (above) when attempting to sign into Polly's web app, and have been able to previously sign in, then there are two likely causes due to a change in your Slack workspace's app permissions and settings.
Polly is not an approved application for your workspace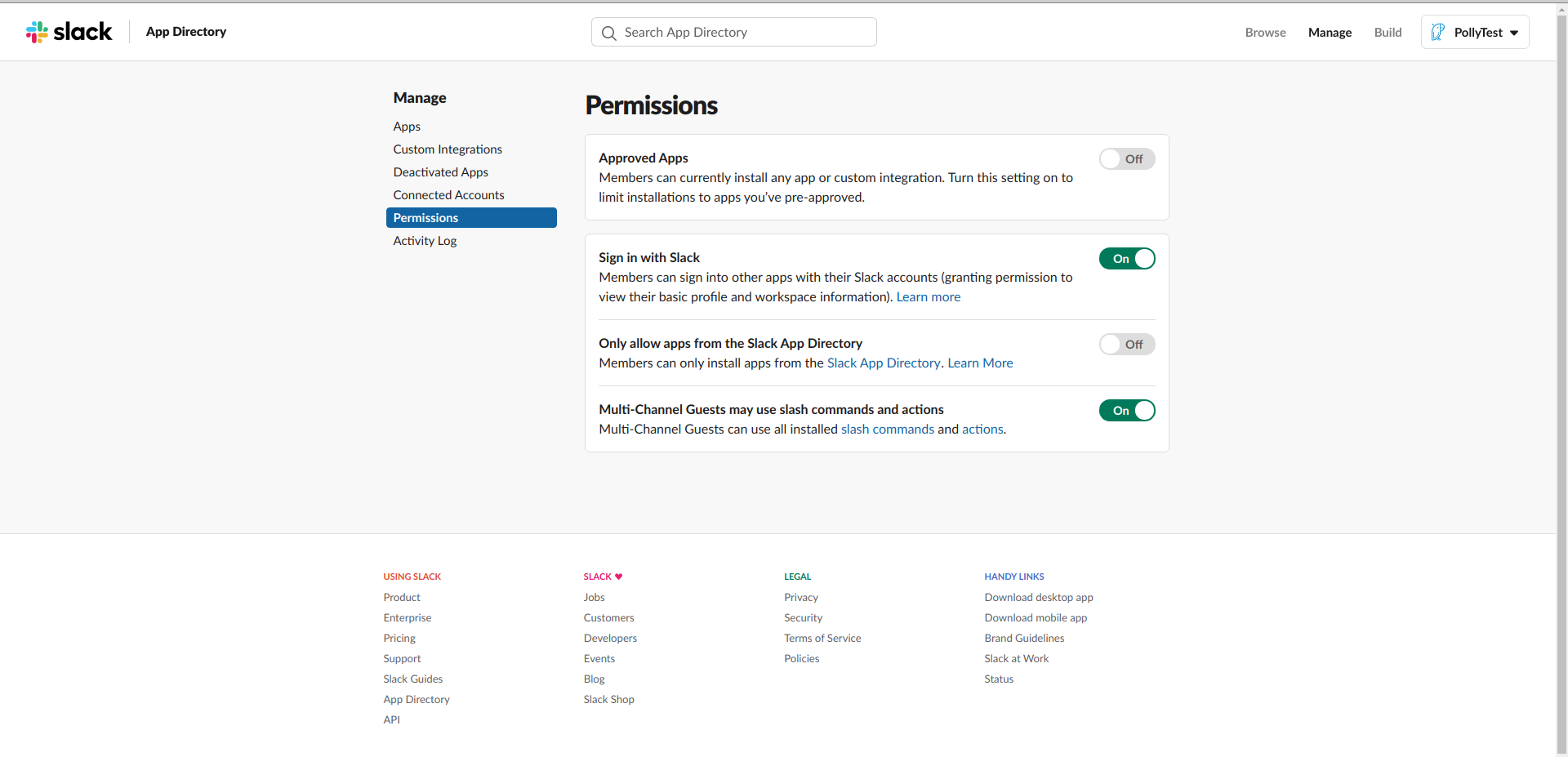 Depending on your Slack workspace permissions and settings, it's possible that your Slack admin might have recently turned on the Approved Apps setting that requires all custom and third-party apps to be pre-approved prior to usage.
If that is the case, and you are unable to sign in, it's likely that Polly has not been pre-approved. You will need to contact your Slack admin to get Polly approved as an application, or to install Polly themselves as an admin.
Polly is an approved app, but sign in with Slack is disabled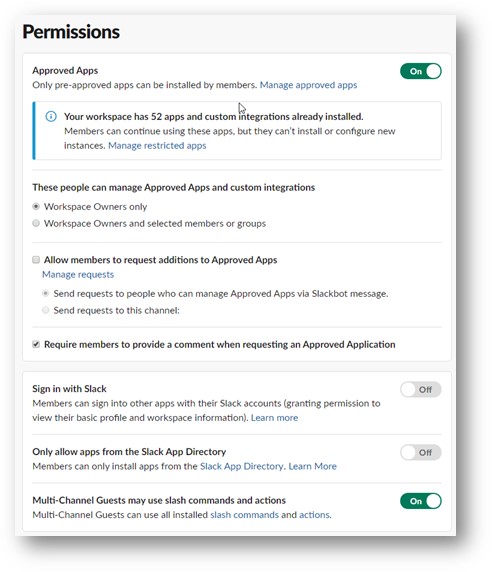 There is a Slack setting called "Sign in with Slack", which allows apps to authenticate a Slack user. In order to be able to log into Polly, that setting needs to be enabled. Otherwise, when a user tries to log into Polly and Polly attempts to authenticate with Slack, Slack treats that as an install attempt, and depending on your workspace permissions and settings, it could be limited to just admins.

In order to be able to log into Polly, you will need to have one of your workspace's Slack admins enable that setting. They can find it from the main Slack menu by going into Administration > Manage Apps > Permissions, and there there will be a switch to enable or disable it.

If it turns out that "Sign in with Slack" is currently disabled, enabling it should resolve your problem. On the other hand, if it's already enabled on your workspace, then we would recommend reaching out to Slack's support at feedback@slack.com to dig into the issue a bit more.