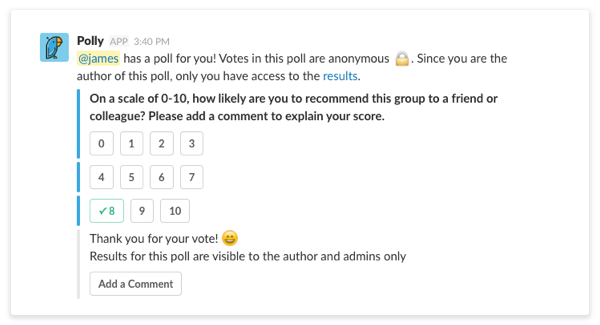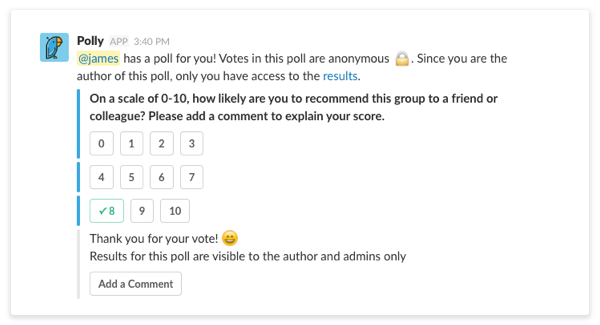 Uncover the value your members see in your community.
Simple yet highly valuable question for learning more about the community management style and its members. Recurs on a monthly basis; can easily be modified to run once per quarter.
On a scale of 0-10, how likely are you to recommend this group to a friend or colleague? Please add a comment to explain your score.