Custom templates
What is a custom template?
A custom template is a previously created poll or survey with saved settings that you can re-use any time in the future. This can be useful as a way to save something you're not ready to send yet, or to save a set of questions and settings that you expect to use frequently.
Who can create/save custom templates?
Only users on a paid Polly plan (Basic Surveys, or Pulse Surveys) can create and save custom templates, or users that are currently on a free trial.
How to save a custom template
While you're authoring your poll or survey, you have the option to save it as a template at the bottom of the poll/survey builder, right next to the "Preview" button.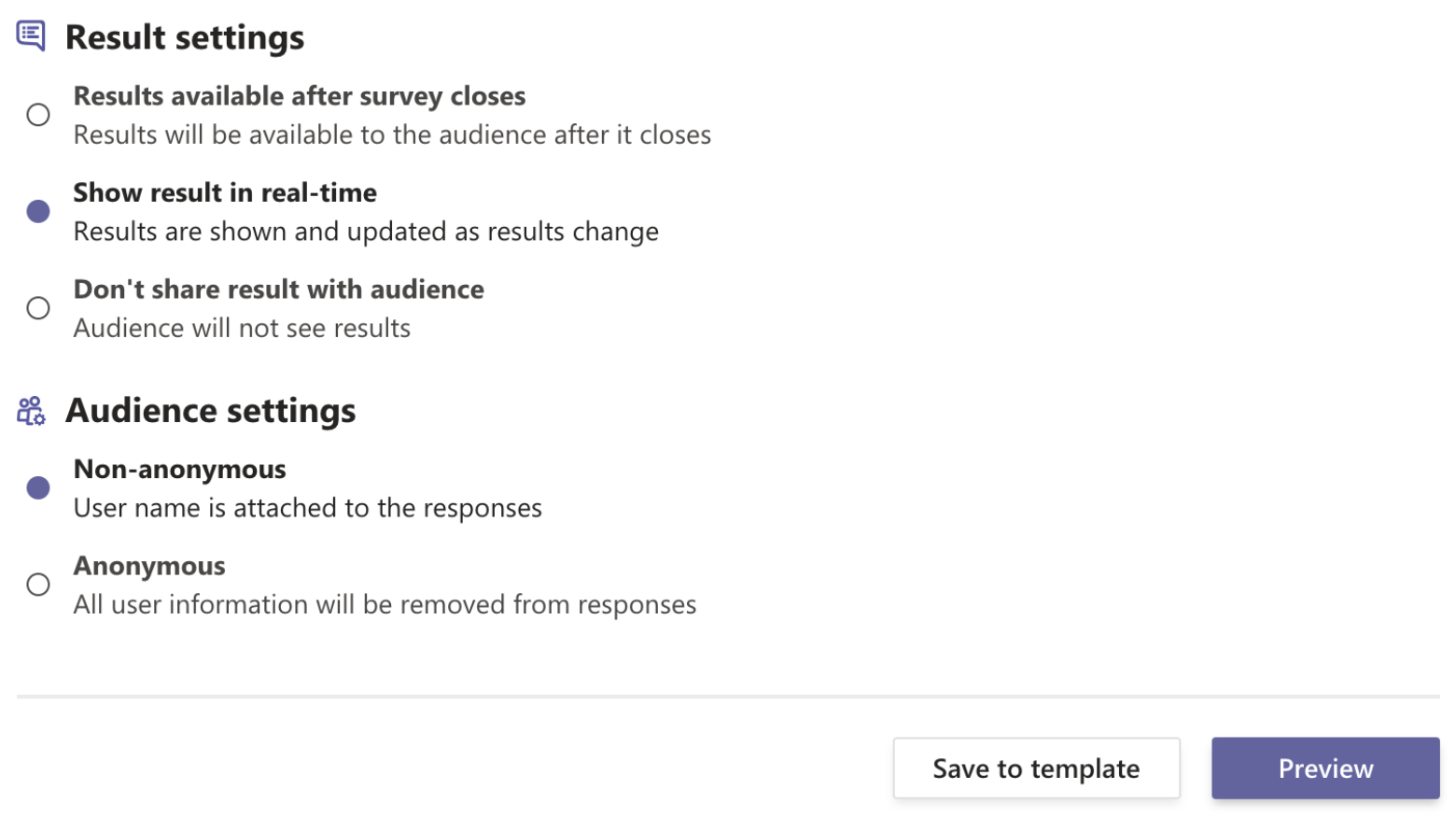 When you click on "Save to template" you will be prompted to enter a title and an optional description for the template.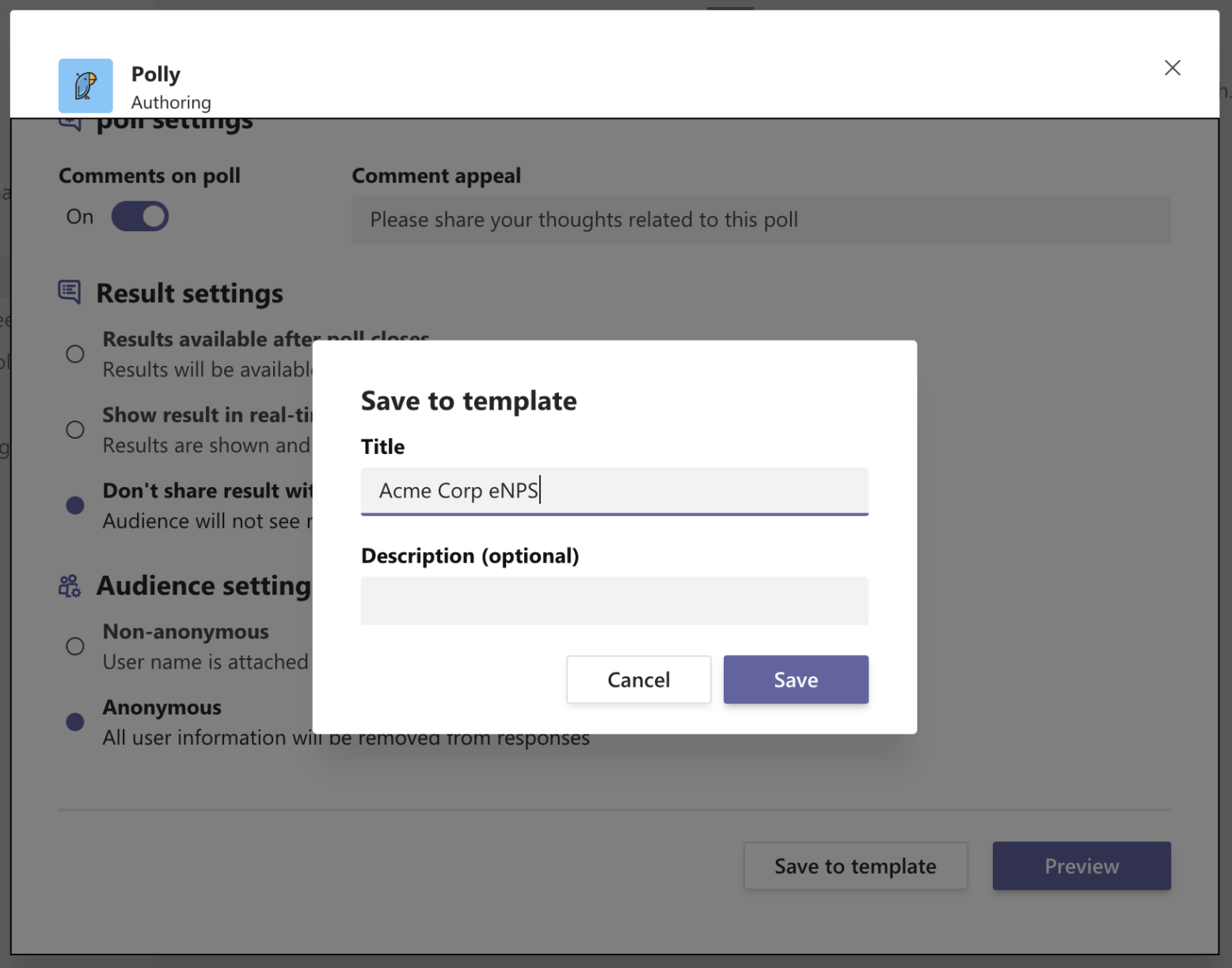 Once you hit "save" it will save to your template library, and you can continue to move forward with authoring or exit out of authoring (if you weren't intending on sending out the survey then and there).
How to send out a templated poll/survey I have already saved
To pull up a template that you've already saved, just simply open up the poll/survey builder. At the top left of the window, there should be a Templates button.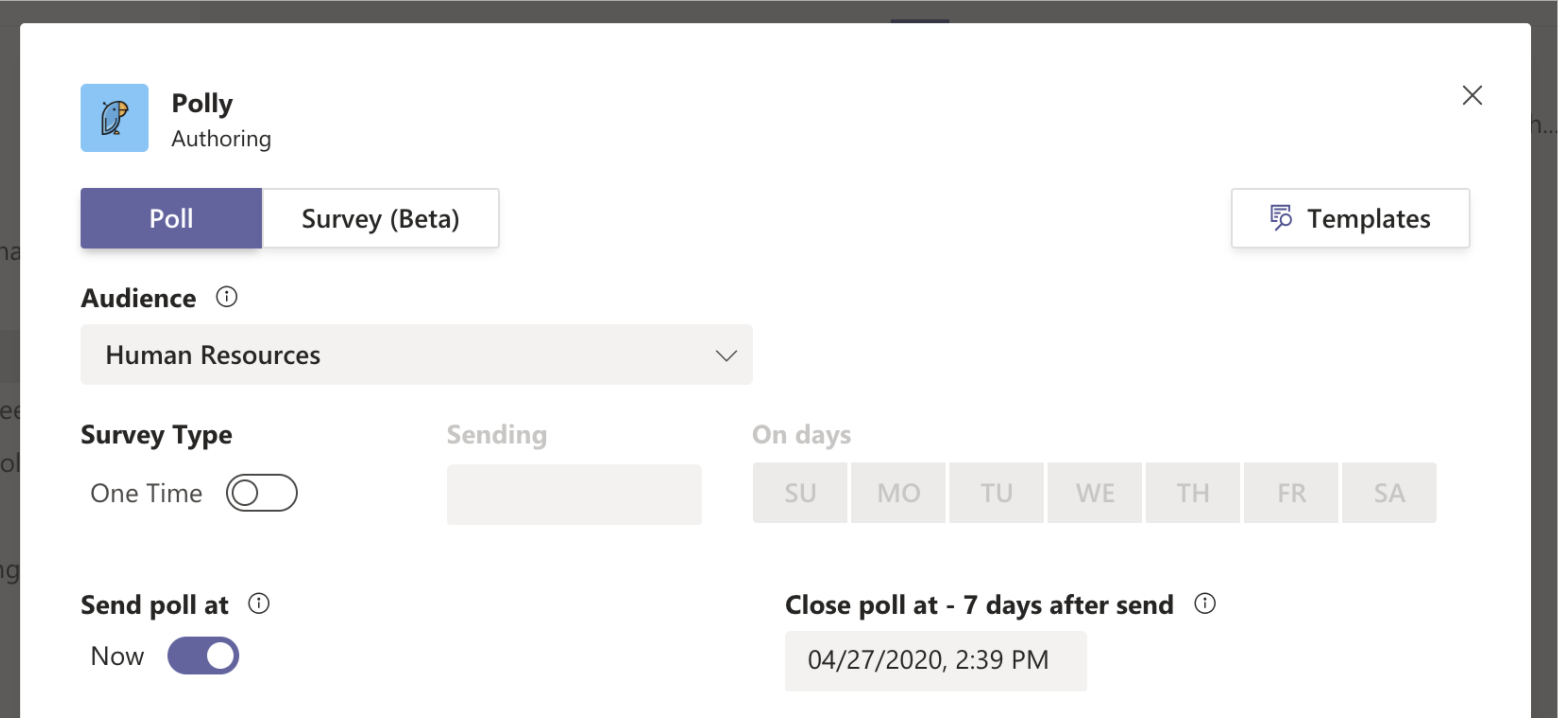 If you click on that, it will open up a second window with all of the templates in your library. Custom templates that you have saved yourself will have your profile, and Polly's global template will have Polly's logo.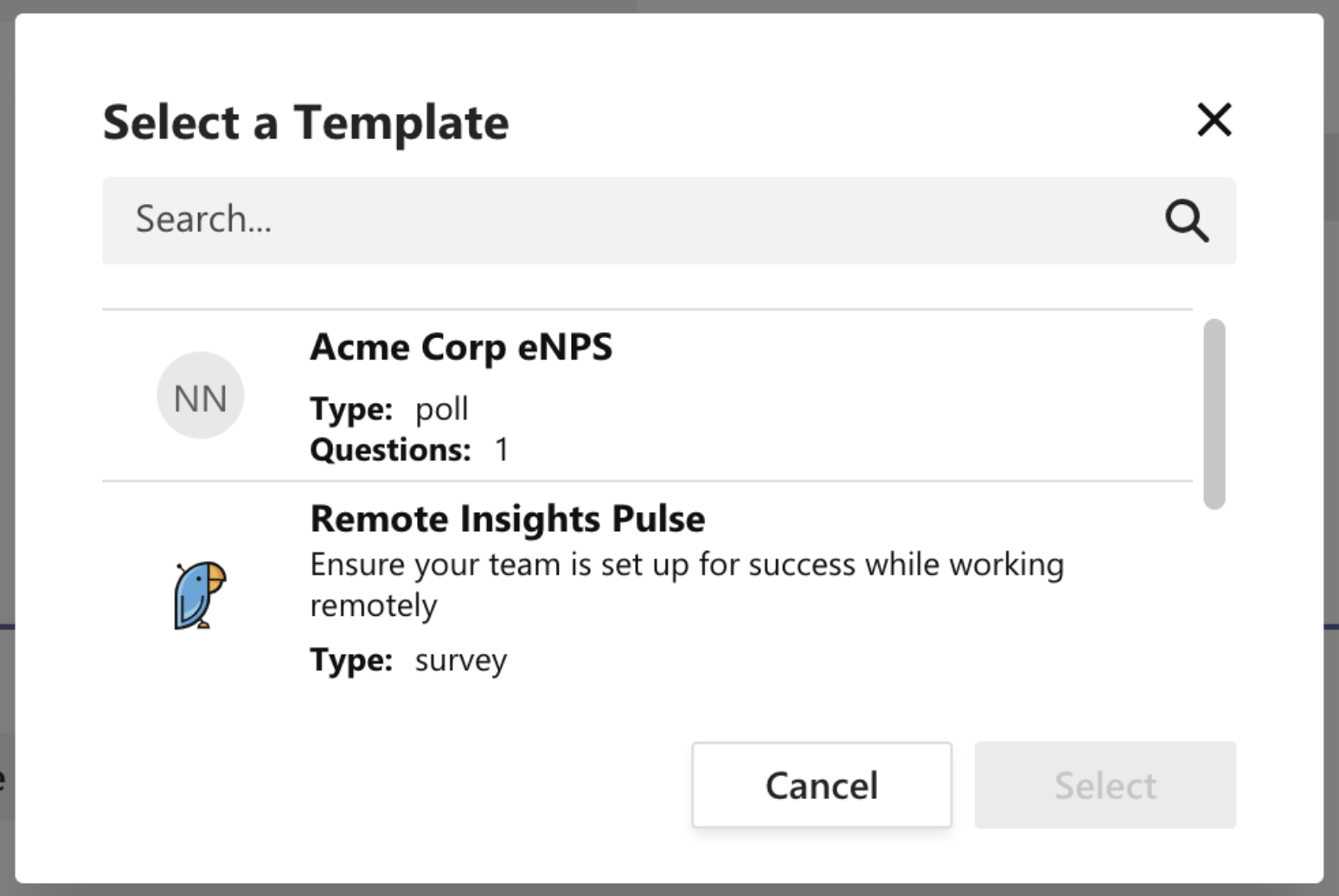 Just select the template (custom or global) you wish to send, hit Select, and it will prepopulate the Builder with the selected template. Here, you can make any final changes as you wish prior to sending out the template.
Can I save a survey I've already sent out as a custom template?
Unfortunately at this time, we only support creating templates during authoring.
Can I update/delete my template?
Right now, we don't support updating templates yet but it's coming soon. Deleting templates we currently don't support either, but that's on our priority list!