Views as a Polly admin
From the dashboard on the web app, you can filter your results feed to find pending polls and surveys (has not sent yet), or recurring polls and surveys.

The default view is all your own polls and surveys but you can easily toggle the filter to whatever you please.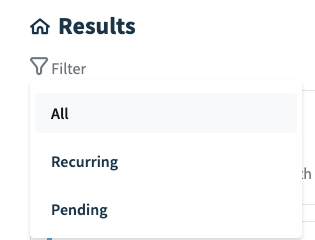 You can now also sort by starred polls and tags by clicking on it from the right-hand menu.