Canceling your subscription
If you decide Polly no longer fits your needs, you can cancel your subscription at any time.
From your Dashboard, navigate to your Billing page (found under your Account Drop Down → Billing) and click
Cancel Subscription
from the window, as shown below.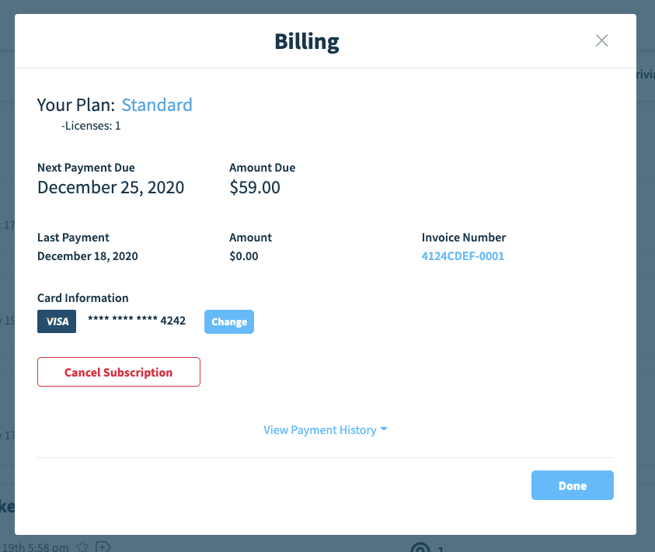 The Billing screen will only be visible to the billing admin (usually the subscription owner, but sometimes can be transferred to a different person) or the trial user if on a credit card trial.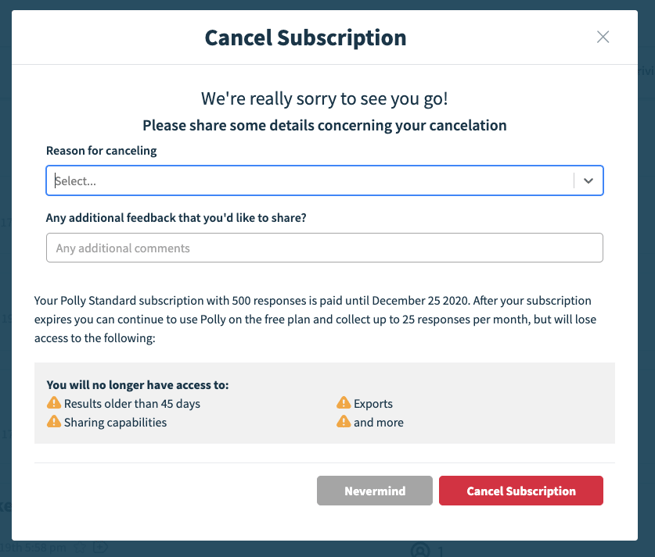 Once you've clicked
Cancel Subscription
you'll be asked to select at least one reason for your cancelation, with the option to provide additional feedback.
Upon submission, your subscription will be set to automatically cancel at the end of your billing cycle. You'll have full access to your plan features up until that point, and then you will be reverted to the Free plan after your subscription has been canceled.
If you navigate back to the Billing settings, you'll see when your subscription/trial is set to expire: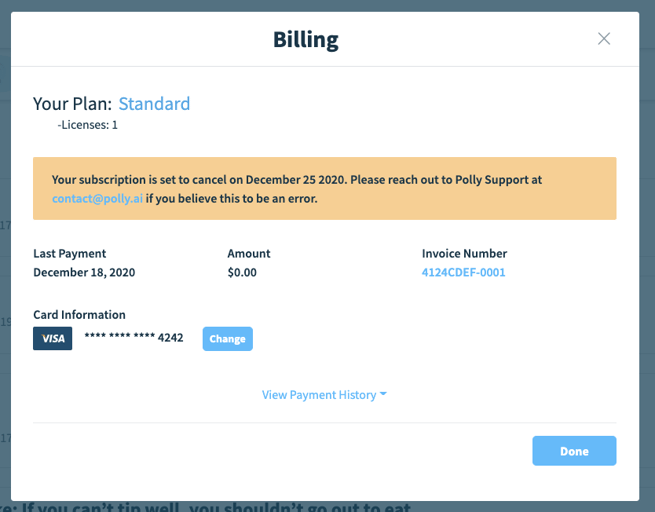 Do you offer refunds?
We do not offer refunds unless in the case of accidental purchases. If you believe you may have purchased your subscription in error, please contact our support team at
contact@polly.ai
within 48 hours of subscription purchase to request a refund.