AgilePolly Free Trial
Your free trial will allow you to experience the full functionality of AgilePolly for 14 days. Three days prior to it ending, you will receive a direct message reminding you. Once the trial has ended you will not be charged and authoring capability will be disabled, however your Standup series will continue to be sent (Standup delivery, reminders, etc.) and participants will still be able to respond to Standups.
Please note that results for Standups will not be available after a trial has ended, until you have upgraded your plan. The Standup owner can decide to disable or delete the existing Standup series.
14 days after a trial has expired (28 days total), all Standup series will be disabled and a Direct Message will be delivered notifying the author that the series has been disabled.
AgilePolly Billing
Once your trial has concluded, you will have the option to sign up for a paid plan.
Pricing for AgilePolly is $3 per month, per active user. Active user is defined as a participant across any of your standup(s). So if you have three standups with a total of 10 active participants, you would be billed $3*10 = $30/month.
We've included a price calculator to help you calculate your monthly cost prior to signing up, but note that it is just an estimate and may not reflect your actual invoice that is charged based on actual usage.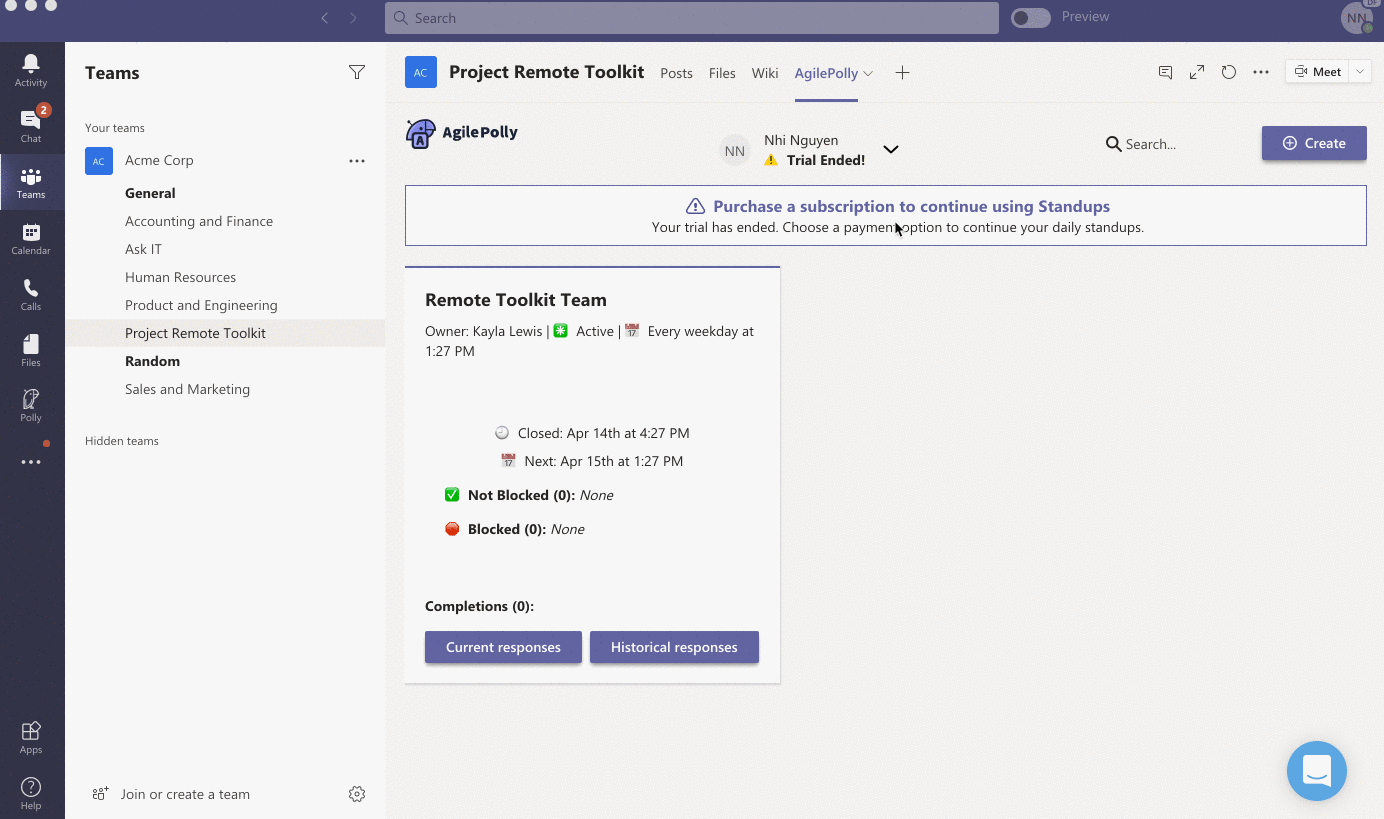 Once you have subscribed, you can find your subscription information under the same Subscription tab. It will show you your activity and how many respondants you are billed for, as well as past and upcoming invoices.
For your billing history, we also give you the option to download any past invoices for your records.