The management functions such as edit, disable or delete are designed for Standups owners to take actions at the series level. Participants of the Standups do not have access to these controls.
Navigate to the AgilePolly tab to find the menu to edit, disable, or delete your Standup.

Locate the three dots in the upper right hand corner of your Standup, to access the dropdown menu.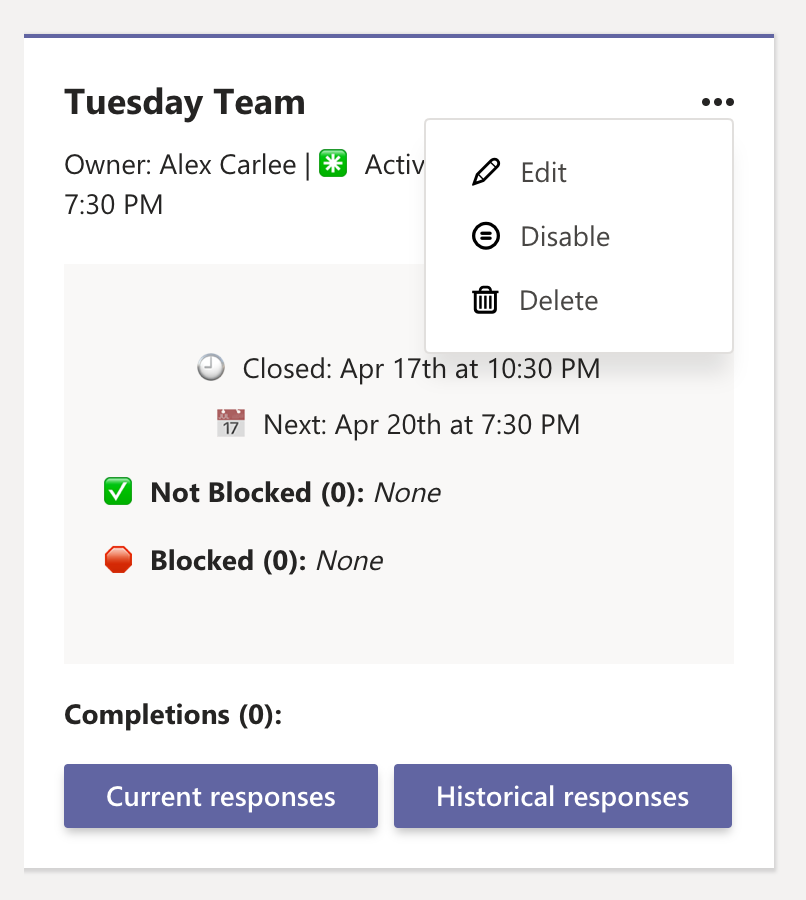 Editing a Standup Series
Edits to a Standup series will not apply to any Standups with open status - only future instances of the Standup series will be updated with the new edits.
Disable a Standup Series
This action will disable deliveries of future instances within the Standup series - it will not close out any Standup instances with open status, or delete any previous Standups. Results will remain available in channel, channel tab and dashboard tab.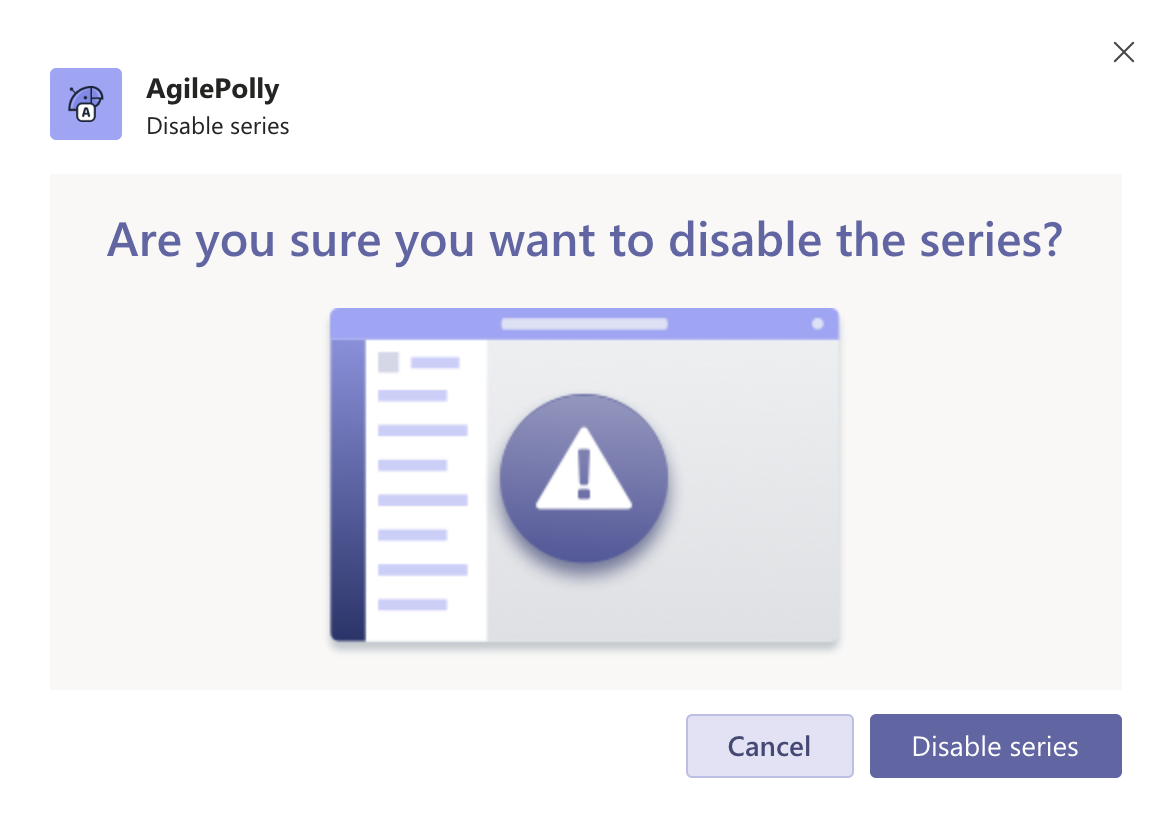 Deleting a Standup Series
Deleting an entire Standup series is an irreversible action. Once deletion takes place, all data associated with the Standup series will be erased and results will no longer be available in channel, channel tab and dashboard tab.