Multiple Choice Polls
If you're creating a poll, by default, Polly will start your poll as multiple choice with the ability to add up to 10 options.*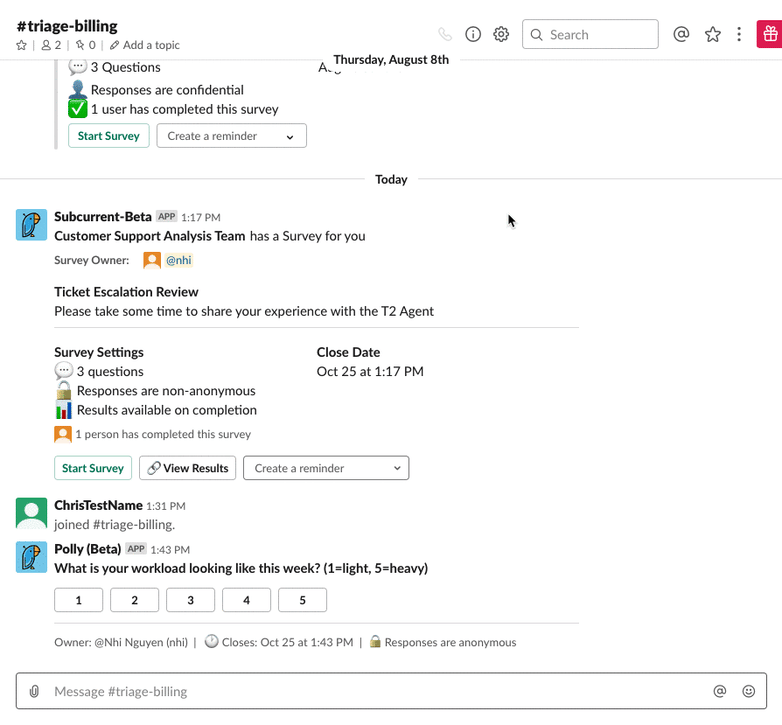 Note: adding more than 10 options in a multiple-choice poll is only available to users on a paid plan.
Numerical Question Types
Polly currently supports the following poll types:
1-5 numerical scale
1-10 numerical scale
NPS / 0-10 scale
Strongly Agree / Agree / Neutral / Disagree / Strongly Disagree polls
Open-ended Questions
Open-ended questions let you gather qualitative feedback, with an experience completely in Slack. You have the option of making responses viewable by all participants, or just to you (the author). Similarly, toggle off/on anonymity depending on the nature of the question.

Ranking Options
Similarly to multiple choice polls, you can add up to 10 options and choose the number of options your audience can rank from. You can rank up to 5 ranked options. Your audience will then rank the choices in order, using the drop-down menu that's pre-populated with the poll's voting selection.

Point Allocation
With point allocation, you can allow your audience to assign points to any of the poll options. You can add up to 5 options, and assign up to 100 points for your audience to allocate in any manner.

Image polls
With image polls, you can add visual context to your poll. To create one, you will need to author the poll from the web app at https://app.polly.ai/authoring. To add an image to the poll, you simply need to paste the image URL (i.e. https://website.com/image.jpg) into the text input next to the option description.
Unfortunately, at this time, it's not possible to upload an image via our web app for image polls, they will need to be a direct image URL.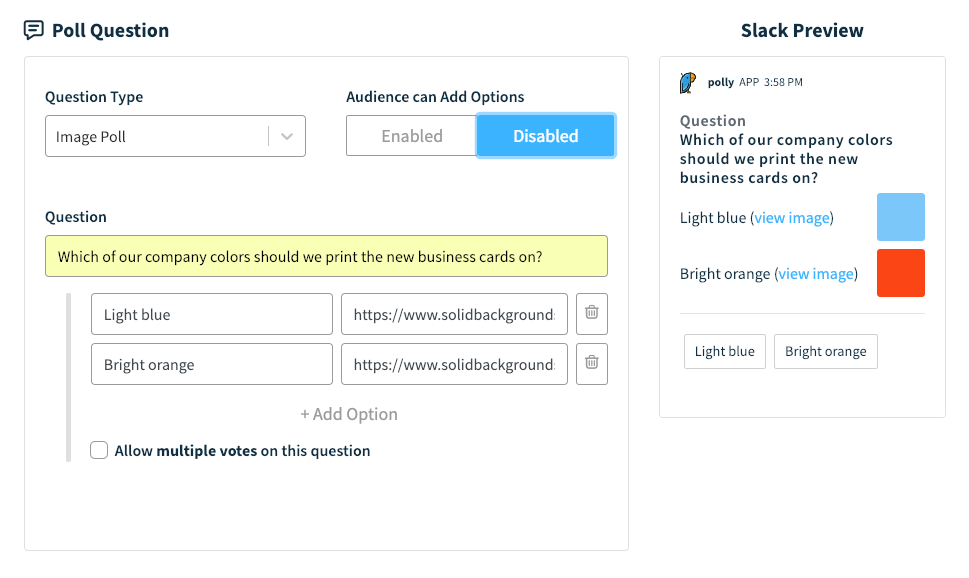 Currently, we accept JPG, PNG, and GIF images with plans to accept more in the future!
Yes/No polls
To quickly create a thumbs-up, thumbs-down poll, use /yesno your yes or no question in Slack. We'll publish the poll in the channel immediately!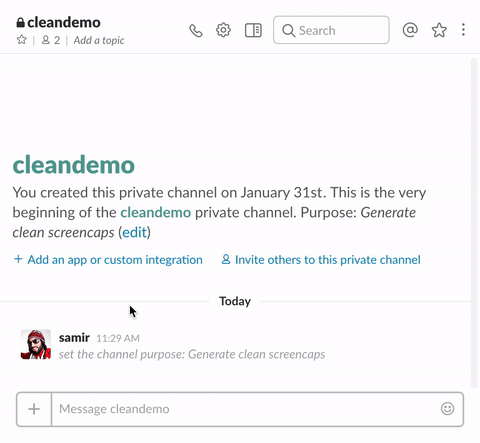 Yes/No polls by default inherit the following options:
Anonymity is off
Users can only vote for either yes or no
Results are visible to everyone