Polly Hot Takes* is a fun way to engage with team members in a group debate over simple, semi-controversial topics. Hot Takes have no real definitive answer, but help spark a conversation! With a bank of 110 questions (and growing!), there is a large variety of discussion potential.
There are several ways you can launch a Hot Take in Slack:
Slack Shortcuts

through the Polly app home

on the web app

and the

/polly hot takes

command
How it Works
The easiest is through the Shortcut button! Simply navigate to Polly and select "Start a Hot Take". A module will appear to begin selecting your options.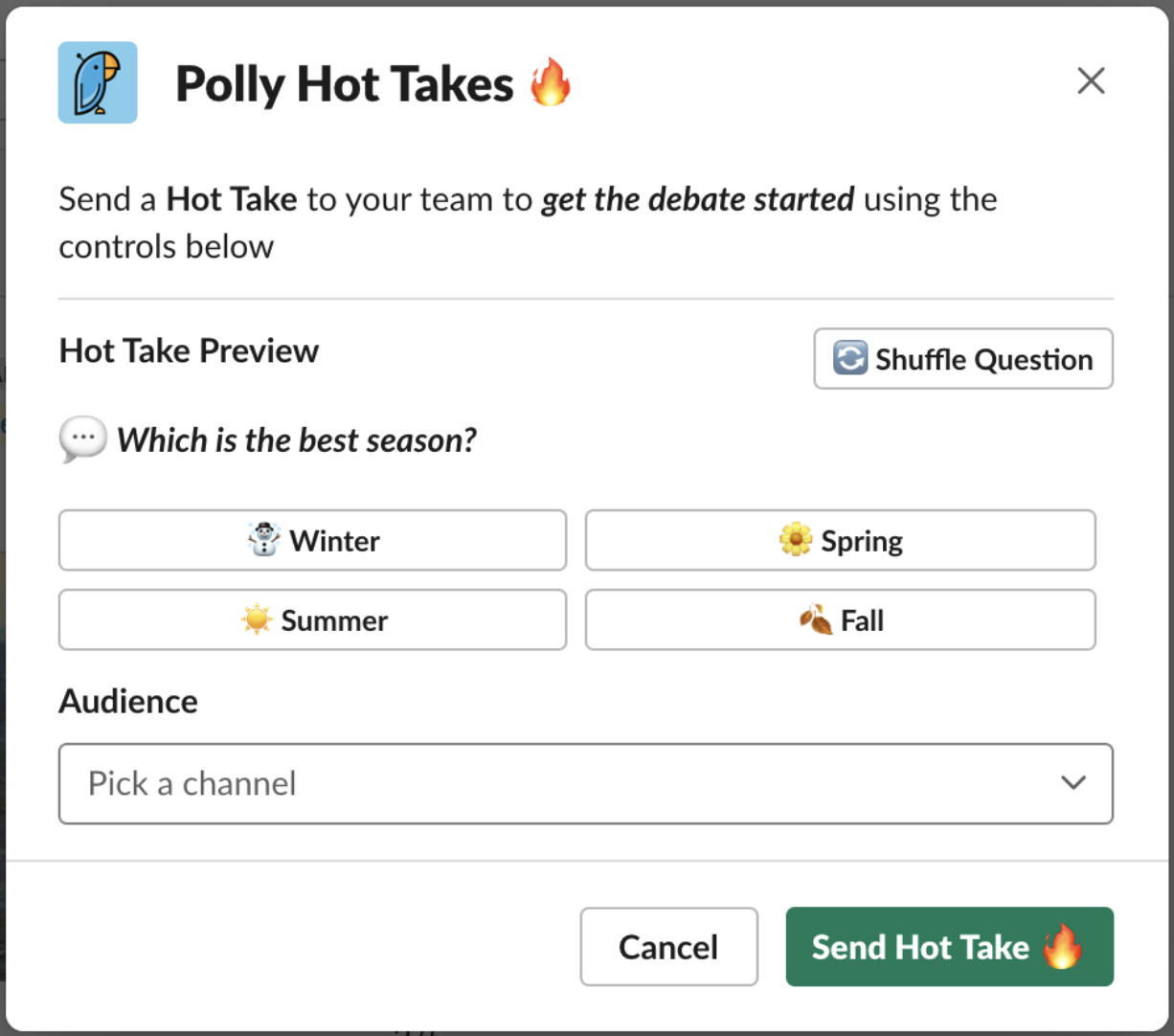 A random question will be selected, but you can press the Shuffle Question button until you find one you would like to send to your team. Once you've landed on a Hot Take, then select a channel to send it to. You are now ready for the debate to begin!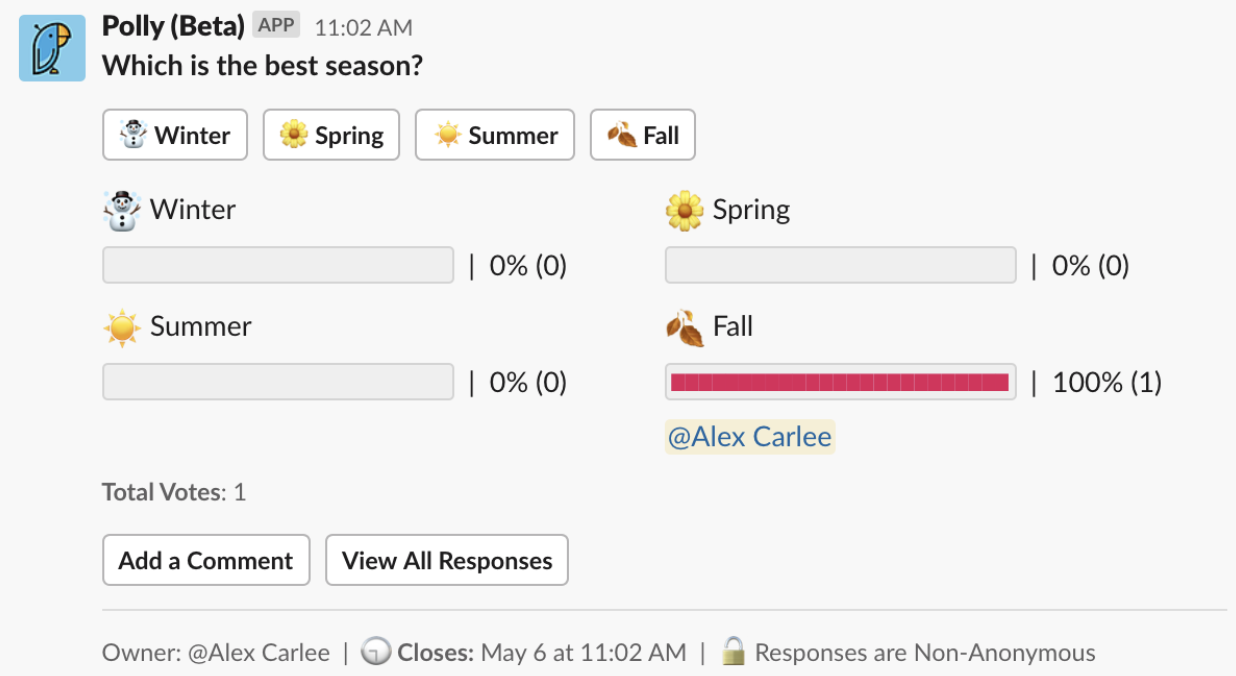 Votes will be displayed in real time within the channel you selected as your audience. Please note that answers are non-anonymous, and we encourage continuing the lighthearted discussion as a thread to the Hot Take.
Want to weigh in on contentious topics with your team to spark a fun debate?
Try it out today using the Polly shortcut, or with the /polly hot takes command!