To delete or close a poll:
Go to View my Results from the Polly message extension, or the pinned Polly tab, from the same channel as the poll you want to delete
For any poll that you've authored, you should see two buttons at the bottom of the poll results to 'close' or 'delete' a poll
Click on 'Delete' or 'Close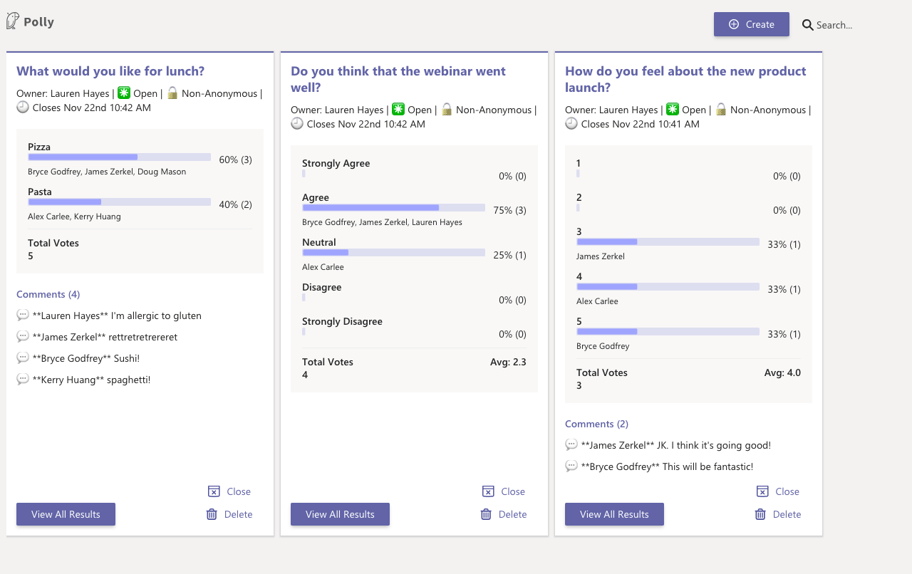 This will delete the poll from the scorecard and the conversations stream.
Once you close a poll, we will no longer process any votes. By default, polls close within 14 days of creation.
Once you close a poll, it unfortunately cannot be re-opened at this time.
At this time, message extensions aren't yet supported on the Microsoft Teams mobile app, so you will need to delete or close the poll from the pinned Polly tab or from your desktop.