How do I start a free trial?
To start a free trial, navigate to your Polly dashboard (the pinned Polly tab to the channel). From there, click on the "+ Create" button.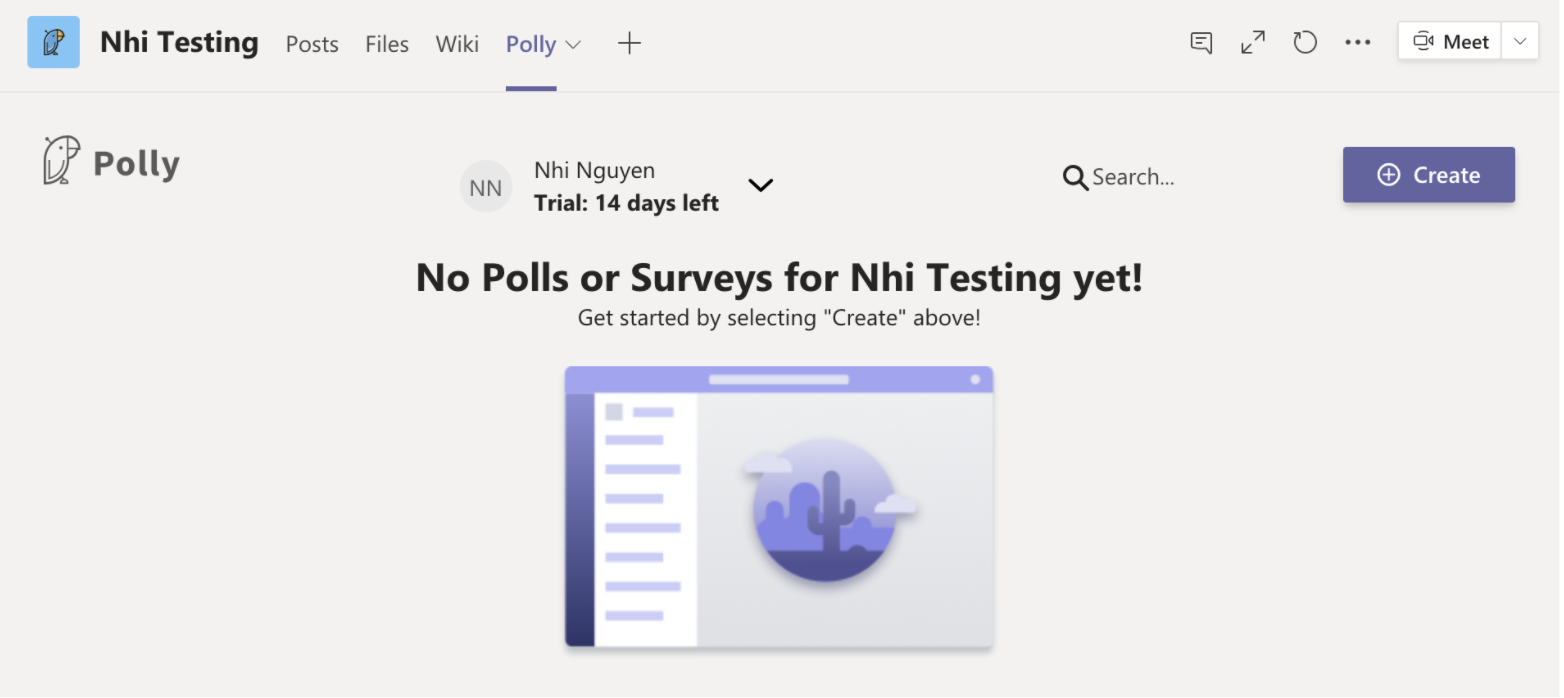 From here, you can start a trial from the Poll Builder. You'll notice that some functionality is inaccessible on the free plan (recurring, templates, and surveys) unless you opt into a trial.
The 'Start Trial' button lives at the top of the Poll Builder, as you can see here: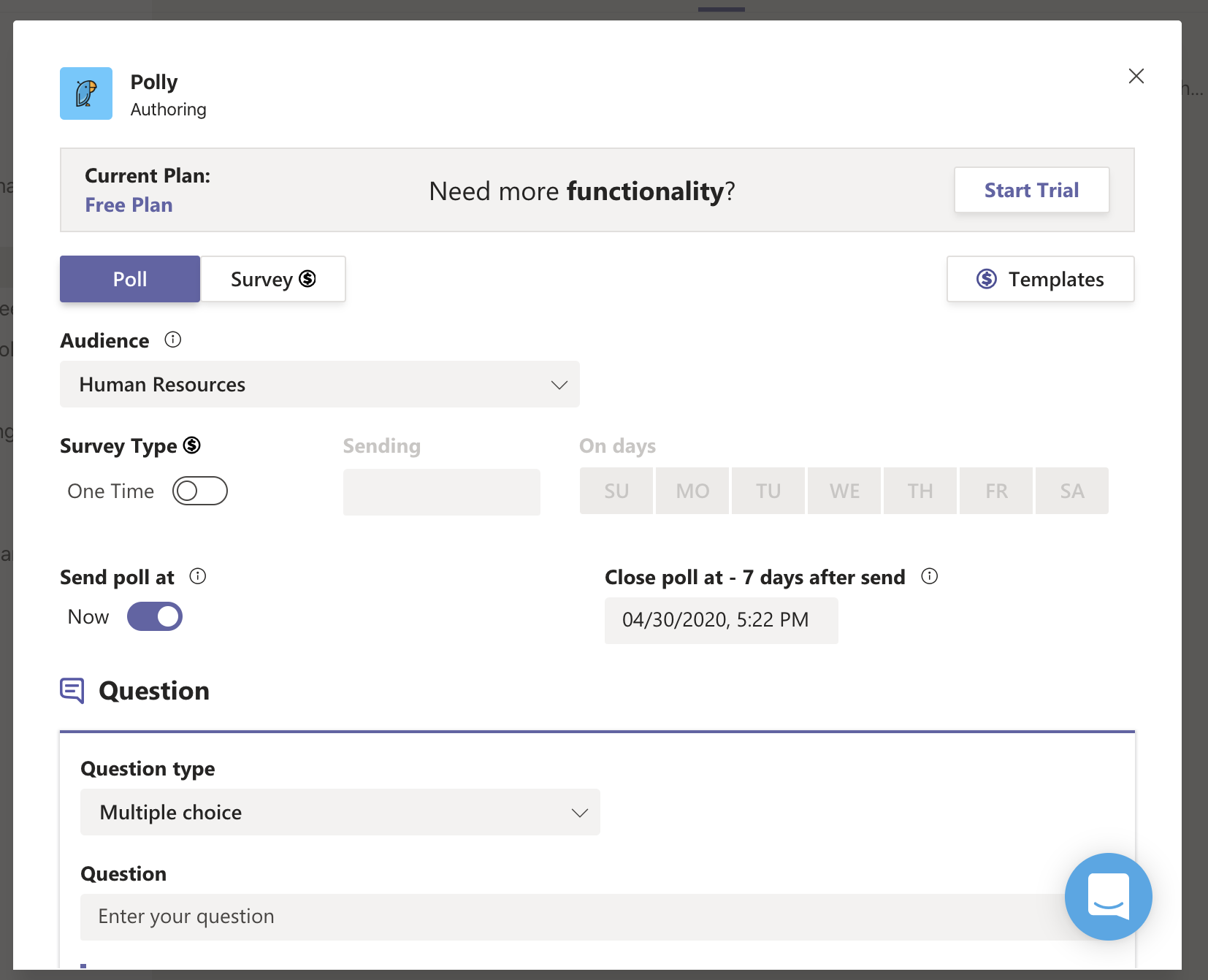 When you click on 'Start Trial' you'll have the choice between starting a Basic Surveys trial or a Pulse Surveys trial. Depending on which one you select, once you've selected Polly will automatically resume authoring, but the selected functionality will be unlocked for you.
What access do I have on a free trial?
The free trial will unlock all paid functionality, which includes:
Ability to create multi-question surveys
Ability to create pulse surveys
Reminders
Global Polly templates
Save custom templates
Rotating questions (coming soon!)
Trend analysis (coming soon!)
Will I get charged after my trial?
No, we do not collect your credit card information at time of starting a trial so we have no way of charging you. Once your 14 day trial is over and you have not upgraded to a paid plan, you will automatically roll back onto the Free plan.
Once you have rolled back onto the Free plan, any pulse surveys that you have created will be disabled, and you will lose all access to the paid functionality.
Help, I need more time to use Polly during my trial!
We're more than happy to extend your trial! Just shoot us an email at contact@polly.ai or drop us a message in the Intercom chat (bottom right hand corner) with the desired extension length in days, and reasoning.
Once we have processed your request, we'll notify you when your trial has been extended.