You can interact with Polly in three ways: through the tab, conversing with the bot, or via compose extensions. In order to start polling in Microsoft Teams, you'll need to install it either as a personal bot, or for your team.
Install Polly for your team
To get Polly set up correctly, you need to ensure that the Polly bot has been installed to the team. If you just pin the tab without adding the bot, you won't be able to create any polls and Polly won't recognize any @ mentions.
Step 1: Add Polly (bot) to your team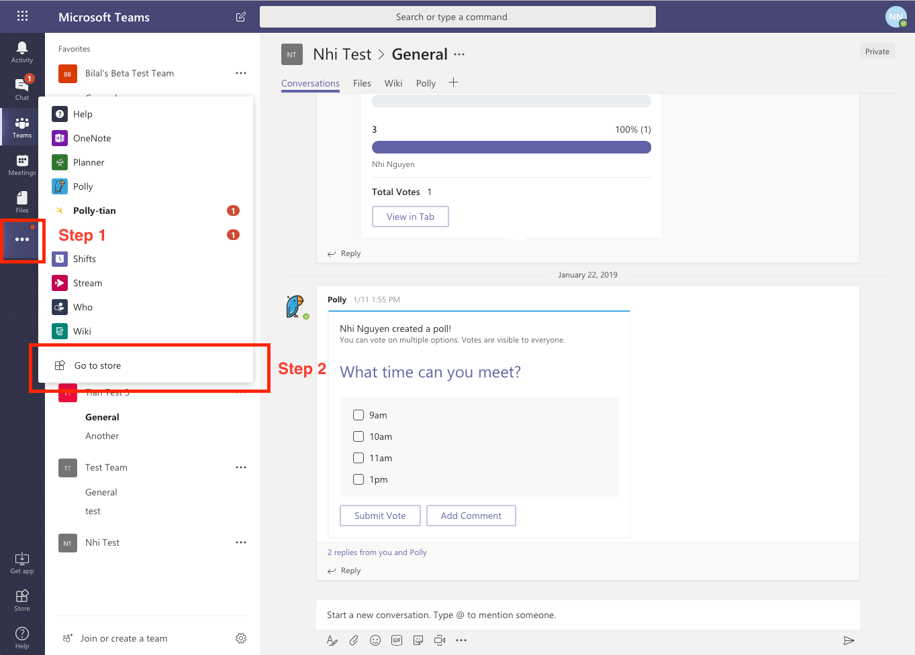 Step 2: Pin the Polly tab to channels you'd like to poll. More details here.
Step 3: Start polling!

Install Polly as a personal bot with Message Extensions
To do so, navigate to the conversation of your choosing, and click on the "..." overflow menu, at the bottom of the new conversation box. Then hit More Apps.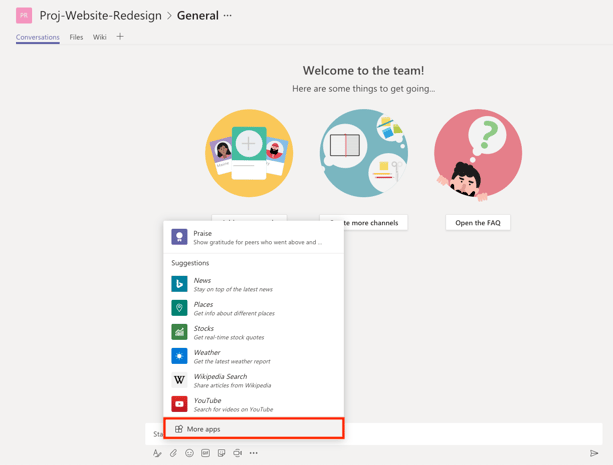 Note: if someone on your team has already installed Polly (above steps for 'Installing for your team'), you may already Polly listed as an app. In which case, you do not need to install Polly as a personal bot -- this only applies if Polly isn't already installed.
From the app marketplace, locate Polly and click on the app. Here, you'll have the option to Add for you and/or Add to a team. If you'd like to add as a personal bot, you won't need to add to a team in order to use Polly. Adding to a team is useful if you'd like to pin Polly as a tab to your team channel(s).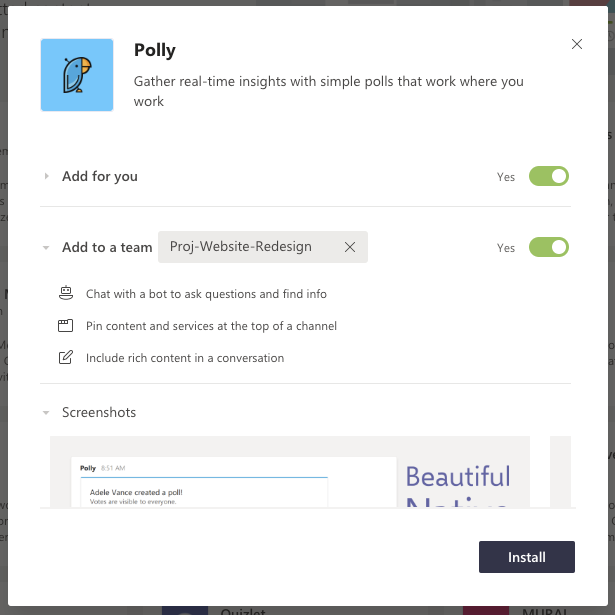 Then, for added convenience, you have the option to pin the Polly bot as a message extension so you can eliminate the number of steps it takes to create a poll. It'll always be available - and makes it that much easier to create polls in channels that may not have Polly installed, or within group chats.