By adding Polly as an application to your meeting, you can take advantage of the enhanced meeting experience for better polls, surveys, quizzes, trivia, and Q&A!
When Polly is added as an application to a meeting, the attendees gain access to the application side bar during the meeting. When using the Polly side bar you get better control of all your pollys and their results during the meeting, in a simplified interface. (note: Microsoft is currently limiting the side bar to desktop client users only)
Adding Polly as an application to your Meeting
There are two ways in which you can add Polly into your Meeting.
1. To add Polly to your meeting, click on the three dots in the task bar and select "➕Add an app" from the drop-down menu. Then, type in "Polly" in the search bar to add Polly into the meeting. (note: Make sure you are on the latest version of MS Teams, otherwise this option will not appear. You will have to add Polly via a tab (outlined as the second method) into your meeting If you are not on the latest version)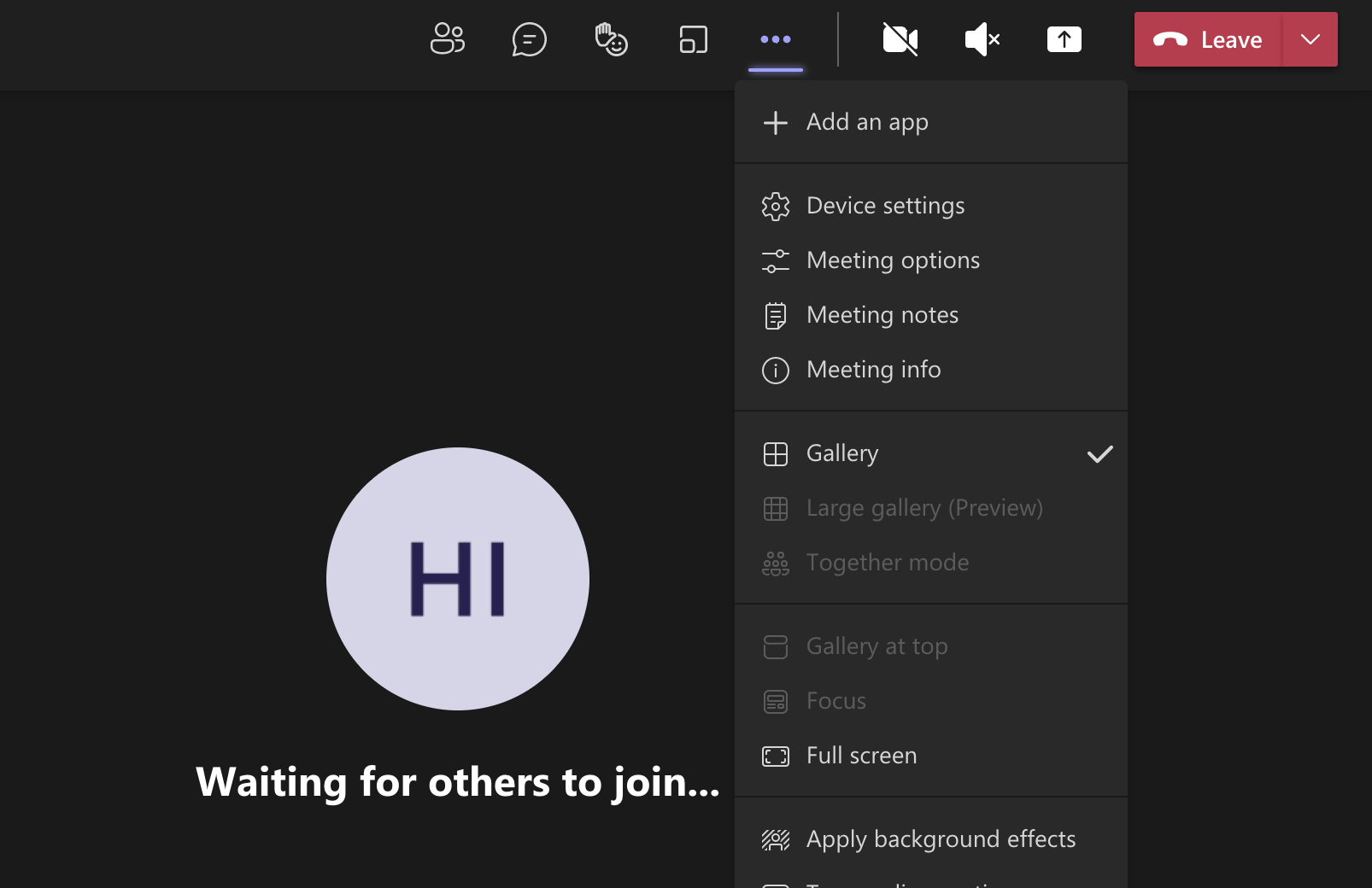 2. You can use the "Add a tab" action on the meeting from the Teams calendar, or in the meeting chat. (note: For the "Add a tab" to be visible, the meeting must have at least one other attendee & the calendar event must not be tied to a channel in Teams)
Edit the meeting in your Teams Calendar
Select the Add a tab button (+) at the top
Select Polly and then Add
Select "Save" from the tab configuration page
Begin creating your pollys!
Meeting preparation using the Polly tab
Once you have added the Polly tab to your meeting, you can begin creating pollys that you will need to send during the meeting. Simply use the "Create" button on the tab, and create any questions, quizzes, or Q&A sessions you may need for your upcoming meeting! The audience will not see any pollys you create until you actually send them.
Sending and managing pollys during the meeting
During the meeting the Polly side bar can be used to send and manage any pollys you have prepared for the meeting, as well as create any new ones that may come up. The side bar is also required for running a Q&A session for the meeting, and where attendees can ask questions or follow along.
Meeting roles
Microsoft provides 3 roles for attendees of a meeting. The users role us used to determine what level of access they have to Polly in the meeting.