To analyze results in more detail, navigate to Polly's tab in the channel. If you don't have a tab pinned in this channel, go pin one now!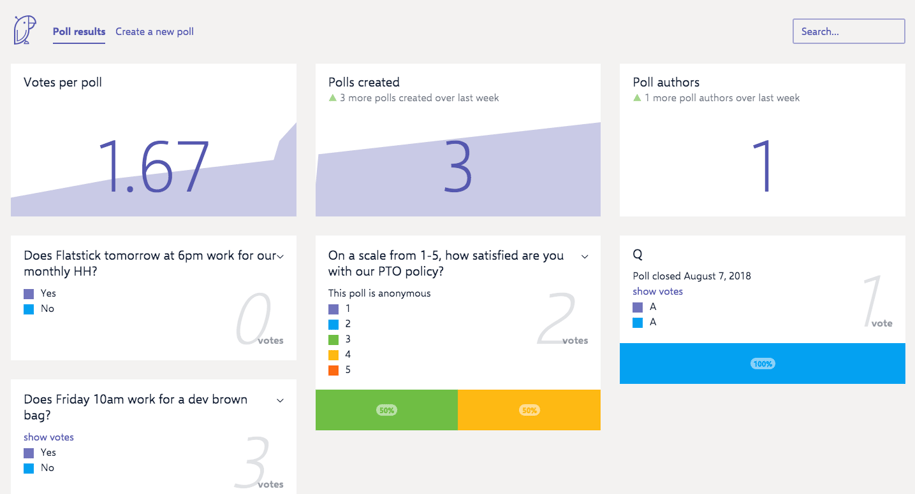 When you click on your tab, you will see a few different metrics: average votes per poll, polls created this week, and the number of poll authors.
Here, you will see all polls created by members of the channel, and their results.
You can also view results inline by replying to a poll with @polly results or tapping the view in tab button, which will take you directly to the results from the Polly tab.