When authoring within Slack, we'll choose the current channel that you're in by default. You can still add or remove any channels as well. If you're sending to multiple channels, or to multiple individuals, then we can only deliver polls by DM to the members of those channel(s) or user(s) you've selected.
Publishing options
Publish to channel: Will publish the poll directly in the channel
Publish via DM: will publish the poll via a direct message from Polly to the members of that channel.
Note: Sending via DM is only available to Polly users on a paid plan. Learn more
Sending to multiple users, or multiple channels
Whether you're authoring in Slack or on the web app, you can choose to send a poll to select individuals. Additionally, you can also choose to send to multiple channels from the drop-down.
From within Slack, the easiest way to do so is from the Polly Direct Message channel. From the drop-down menu, you can select the users or channels, that you want to poll.
You can also do this from within any channel – but that channel will be the default. To change it, click on Advanced Options, and then clear audience. Alternately, you can add more users/channels using the channel / user drop-down.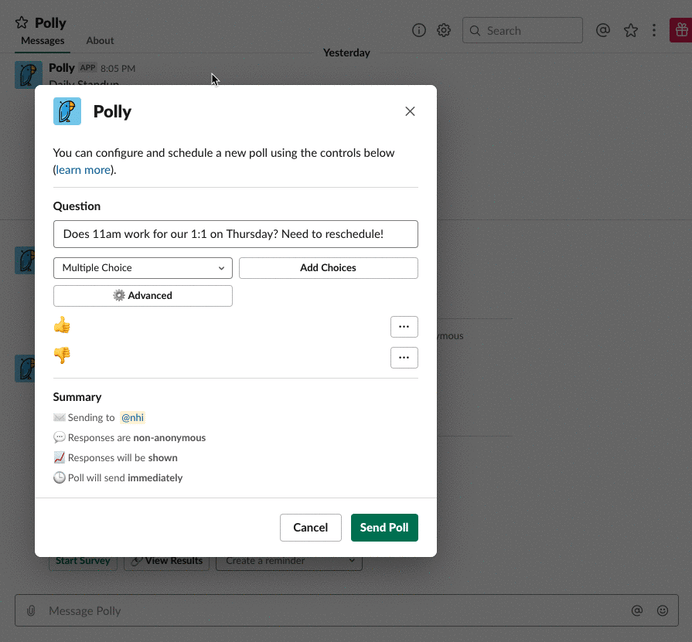 If you're authoring on the web app then under the Audience drop-down, you can select as many channels or users as you want (just like above). Note that if you are selecting multiple channels/users, your poll will be sent as a DM, to prevent duplicate postings.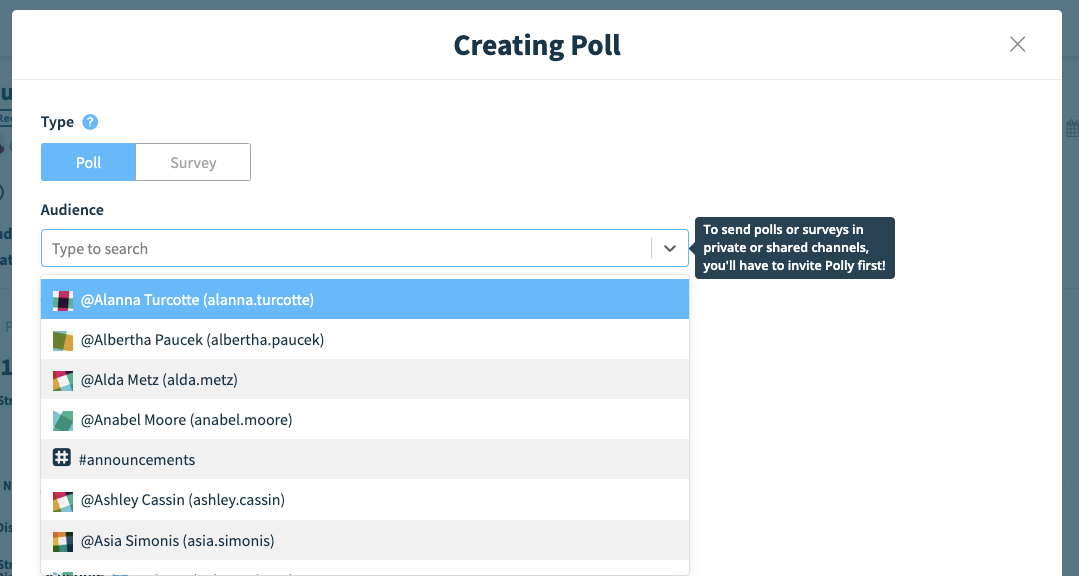 Note: sending to multiple channels and/or individual users is only available to people on a paid Polly plan, or a free trial. For free users, you are limited to only sending to a single channel. Learn more