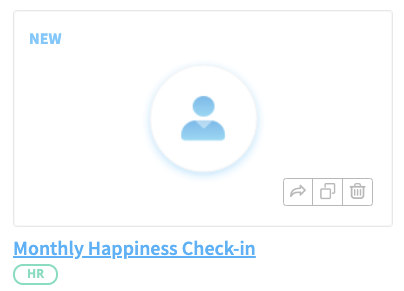 How do I delete a template from my Library?
If you hover over the template in your library, you'll see a trash icon in the bottom right-hand corner. By clicking that, the template will be deleted, however a box will appear in the upper right hand corner of the screen and present the option to undo deleting the template. This option will display for ten seconds before going away. Once it's gone, you can't recover it – so make sure that you really want to delete it!
How do I modify an existing template?
If there's a template that you'd like to make changes to, just click on the desired template. It will bring up the Authoring UI and you're free to change out whatever you wish. Once you're all set, just click on the Update Template button at the bottom of the page to save your changes.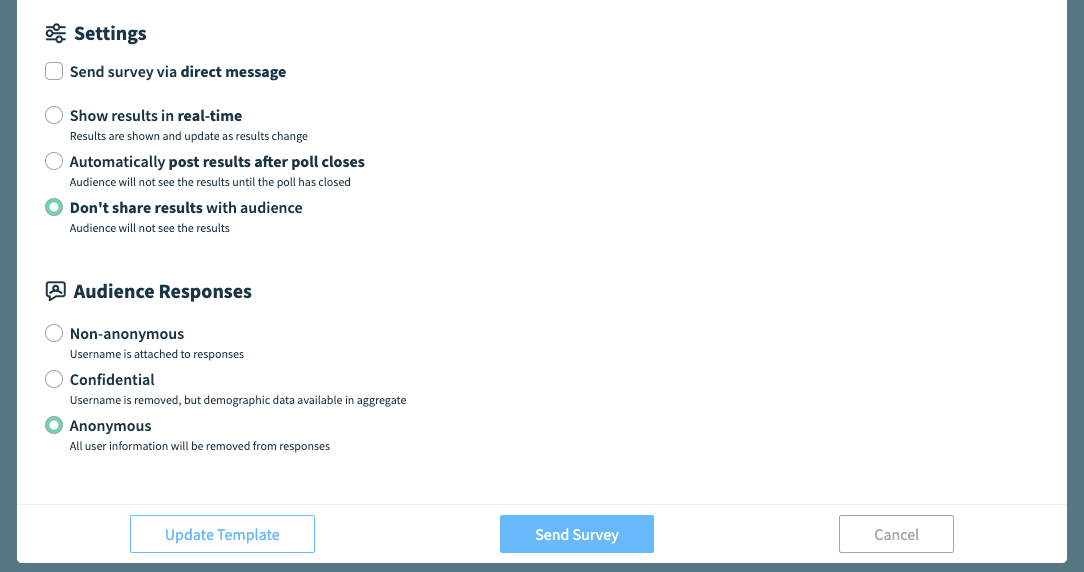 How do I make a copy of a template I already have in my library?
A similar process to deleting a template; by hovering over the desired template, you will see a duplication icon in the bottom right-hand corner. Clicking on it will duplicate the template and will bring up a window that will prompt you to change the title, if you so wish to distinguish the two.
How do I share a template to someone else in my workspace?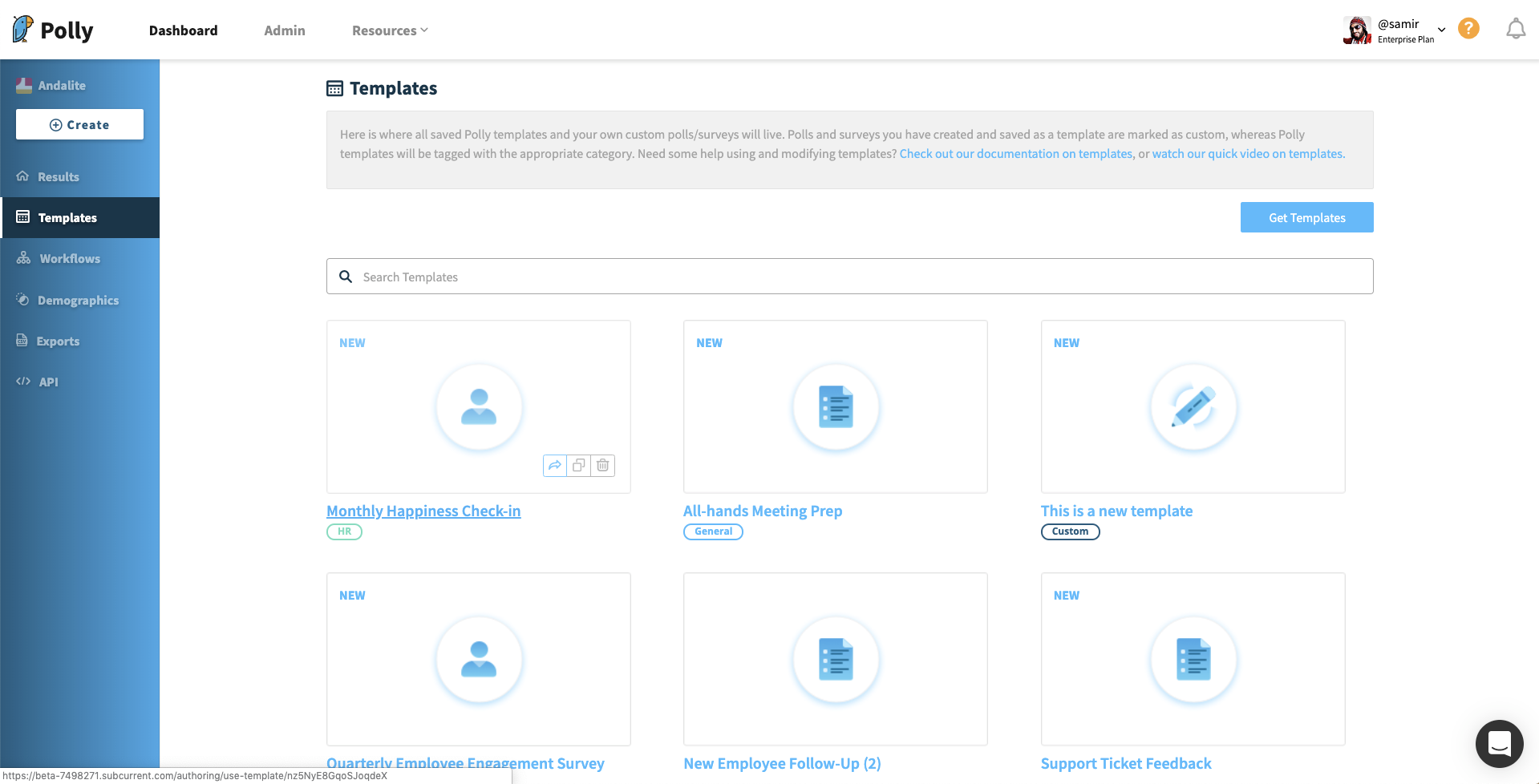 Similar to above, if you hover over the template and click on the share button in the right-hand corner, it will bring up a window where you can choose another user in your workspace to share the template with.
Template sharing across your workspace is limited to Polly users on a paid plan. For paying users, you can share templates to another author, or if you're on a workspace-wide plan (where everyone is a sender) then you can share freely with your organization.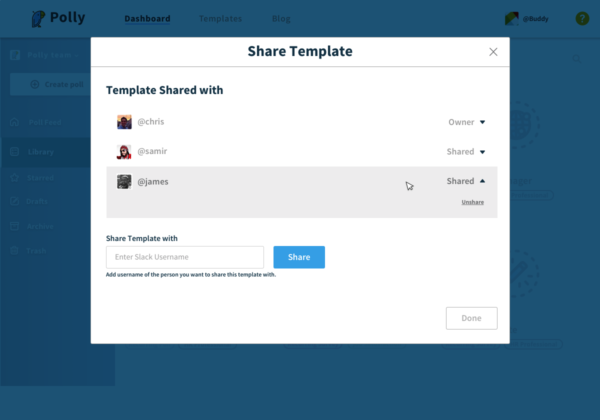 When you share a template, any changes made to the template will reflect for everyone who has shared access to it – similarly to Google Docs. You will need to click Update Template whenever you make a change, before they appear for your colleagues.
If you duplicate the shared template, that duplicated copy will be your own copy and you can make whatever changes you wish, without affecting the original shared copy.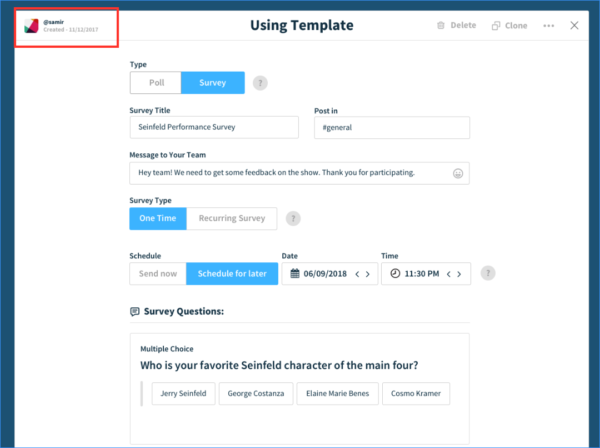 Once you've been shared a copy, you'll see a timestamp of when the template was created.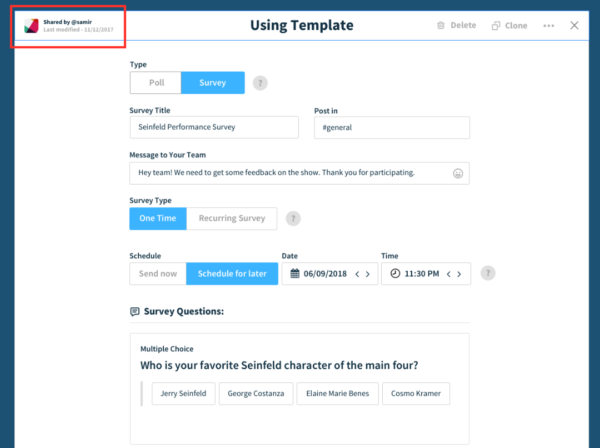 As well as the last time it's been modified, and by whom.