Saving your own survey templates
A template is a previously created survey or poll with saved settings that you can use any time in the future. This can be useful as a way to save something you're not ready to send yet, or to save a set of questions and settings that you expect to use frequently. From the authoring page, at the bottom left you'll see the ability to save your existing form into a template.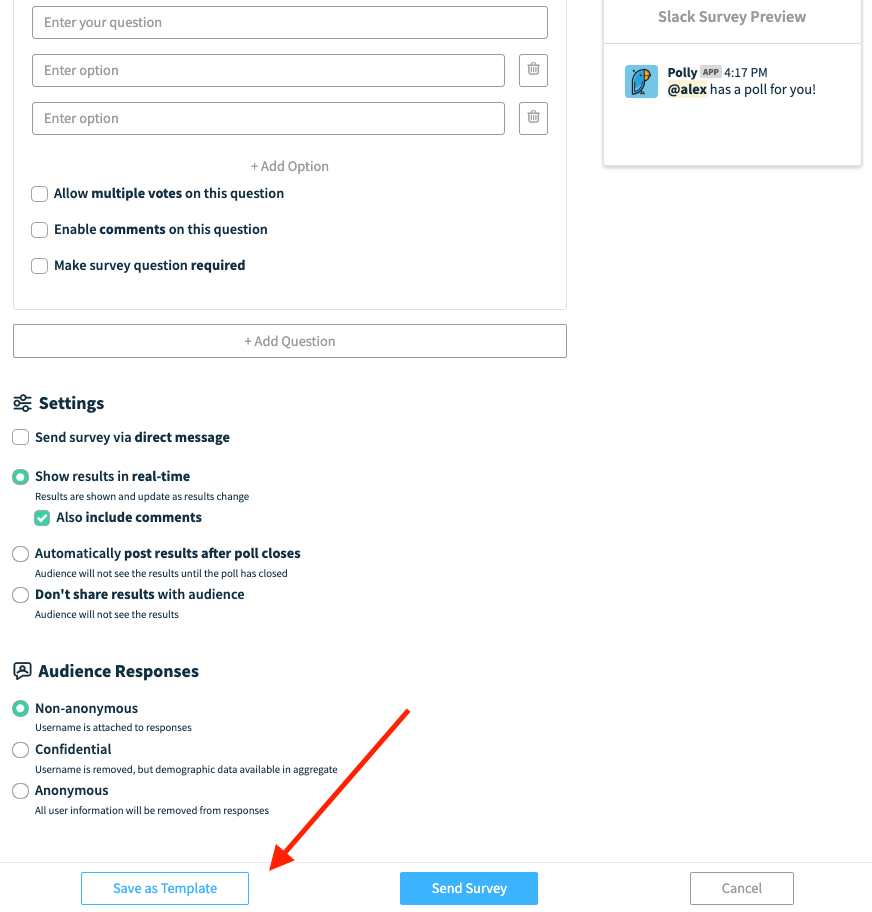 If it's a poll, when you hit save, you'll be prompted to enter a title for your template. We will save all of your settings – recurrence, anonymity, questions, etc.
Note: Saving custom polls and surveys as templates for future use is only available for Polly teams on paid plans (with the exception of the Agile plan). The exception is if you are a legacy Polly user and already had templates saved to your library prior to the change or are on a free trial. Learn more
Template Library
Polly Global Templates
Polly has a number templates that have been researched by industry experts, like our Team Happiness Pulse Survey, and others that we've seen being used by our ecosystem of users, such as a mid-sprint check-in for product and engineering teams.
We've made all of these available to Polly users with a single click, and we expect to be adding more templates on a regular basis. You can easily deploy them to individuals or teams, by adding them to your library of templates.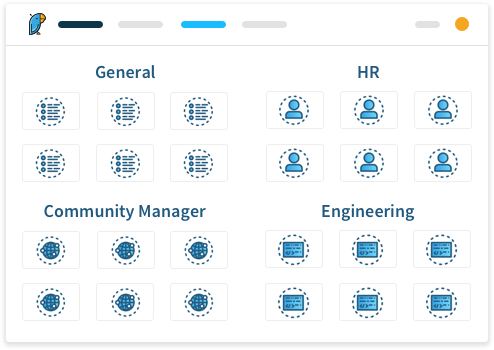 To get to Polly's global template library, just hit Get Templates to bring up a window of all of Polly's global templates.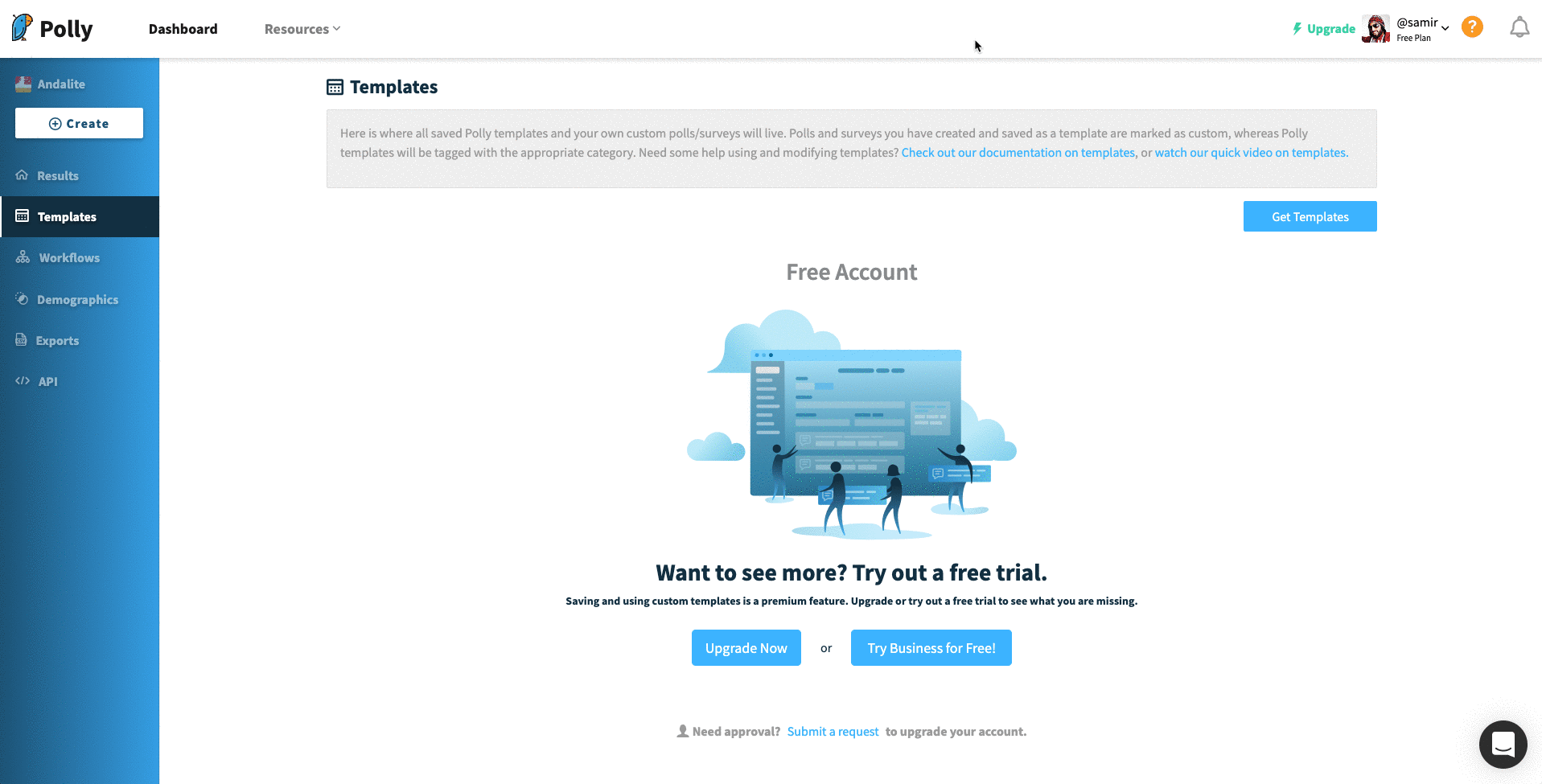 If you're on a paid plan, you can hit Add to my library which you can use and edit at any time.
If you're on a free plan the button will say Use Template instead -- this allows you to make some changes before sending the poll but does not save it to your template library.
For users on the Agile Plan, you will only have access to the templates marked as Agile, and cannot save them to your library.

Do note that there are some premium templates that are only available for Polly teams on a paid plan, as noted by the premium plan logo on the thumbnail. Learn more
Your Template Library
Once you've saved one of your own polls or surveys as a template, or added a pre-existing Polly template, they are available to you in your library (if on a paid plan). Clicking on an item in your library will take you to the authoring page with all the necessary fields filled in for you. Select the channel you'd like to poll, pick the appropriate time, make any modifications, and send off the survey or poll.
Accessing and deploying templates directly from Slack
In order to deploy a template directly from Slack, simply invoke the /polly template command. You'll be presented with a dropdown of all your saved templates (if on paid plan) or a list of Polly's global templates (if on free plan). Select the template you want to use, click on "Customize before sending" to adjust any settings you may want to, and send it off!
Template FAQs
I have an idea for a template that would be useful for the Polly ecosystem. Can you add it?
Send us your idea and we'll add it to the global library. We'll even give you credit for it!
I made changes on my template that I use for a recurring survey, but my survey that just sent out doesn't have these changes. What's up with that?
When you make changes on a template, that unfortunately will not automatically reflect for your recurring poll / survey. You will need to edit the recurring series, not just the template. If you use the template directly (either with /polly template or via clicking on it in your library), it will show those changes.