AgilePolly asynchronous Standups solution is designed with Agile Scrum methodology best practice in mind. Each Standup series has recurring and non-anonymous features built in so that you can easily publish the Standups to a channel or group chat.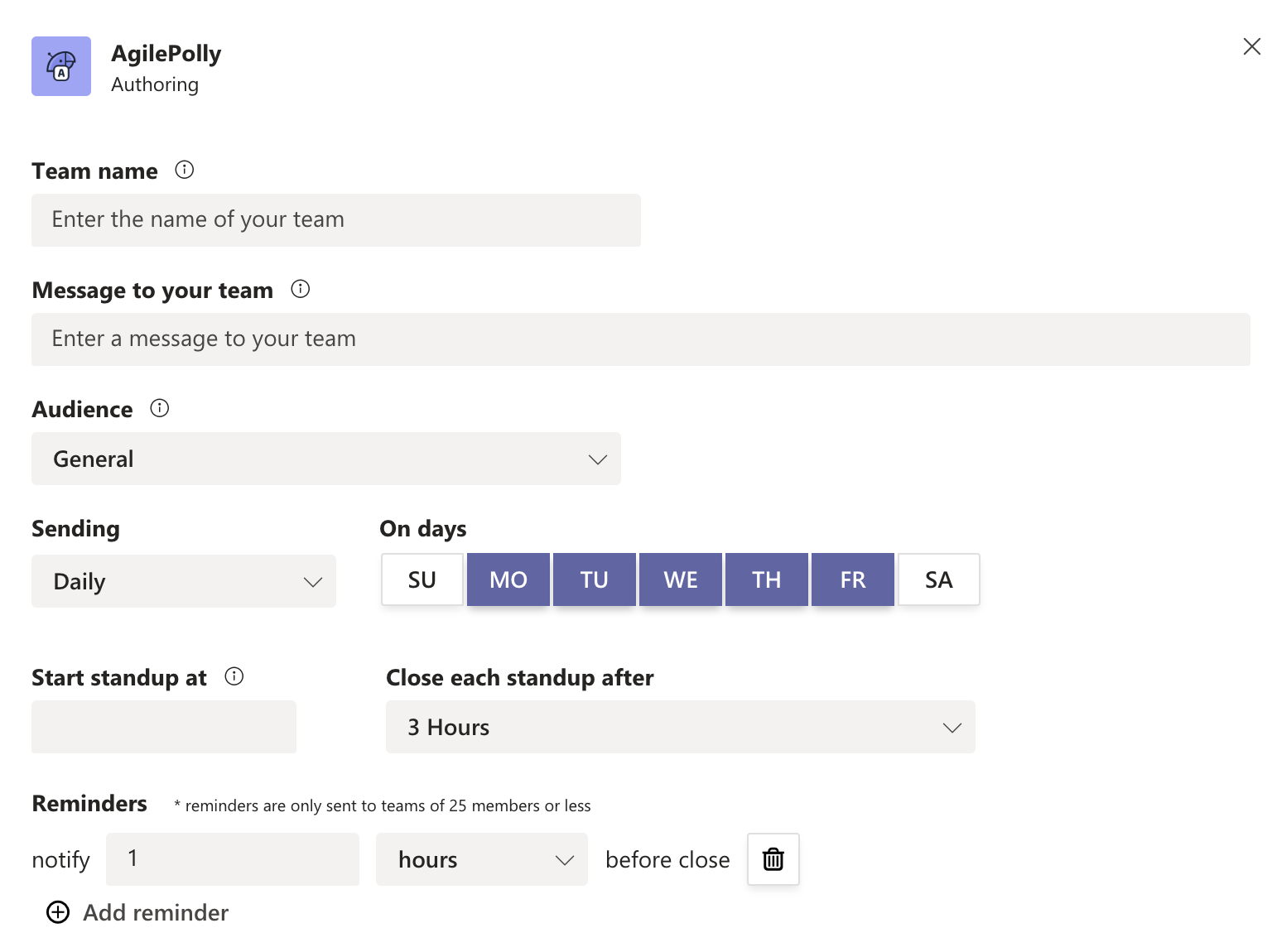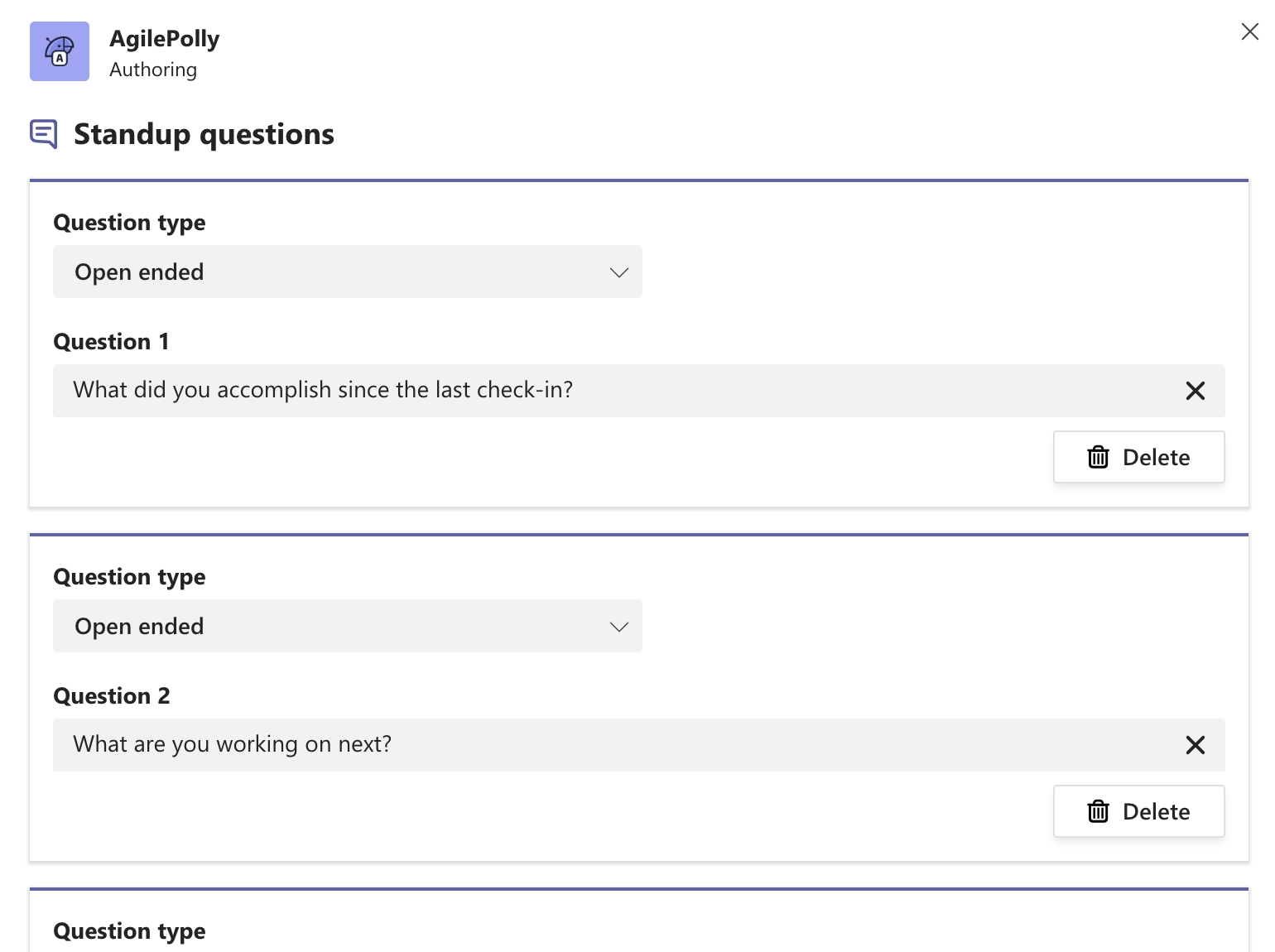 Start a Standup Series
Audience Selector
We recognize that there are different needs for each team when it comes to publishing Standups. AgilePolly makes it easy to publish your Standup series in couple of different ways:
To publish in a channel, simply start a Standup series in a channel or select a different channel from the Audience dropdown - all channels within your Teams space will be pre-populated for quick selection.
To publish a Standup Series in group chat, navigate to the group chat with selected team members then start a Standup series.
Reminders
Setting reminders for your Standups could help increase participation rate - you can add up to three reminders for each Standup series. As AgilePoll is designed for quick check-in within a smaller set of team members, reminders can be sent to 25 participants or less.
Standup Questions
The three questions based on Scrum framework are pre-populated but easily editable to fit your team's needs. Once the questions are filled in, click on Preview then you are all set with your scheduled Standup series!