Viewing Results
You can always view your results on the web app. For quick access to results in Slack, use the /polly results command; select the polly you're looking for from the drop-down to see results from pollys you've sent.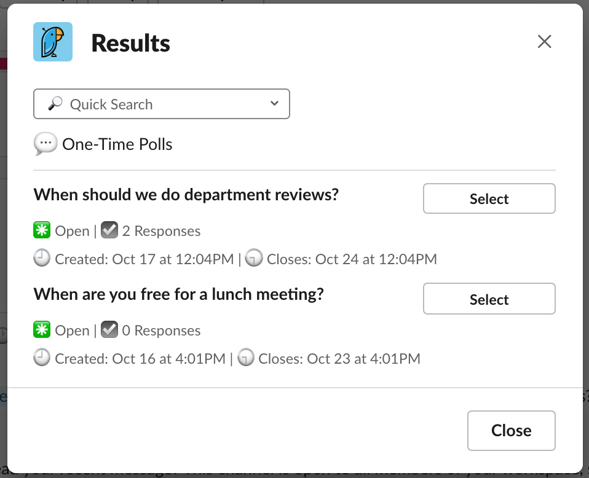 Deleting a Polly
In Slack, use /polly delete to delete a polly. Use the drop-down to find the polly you want to delete then hit the delete button.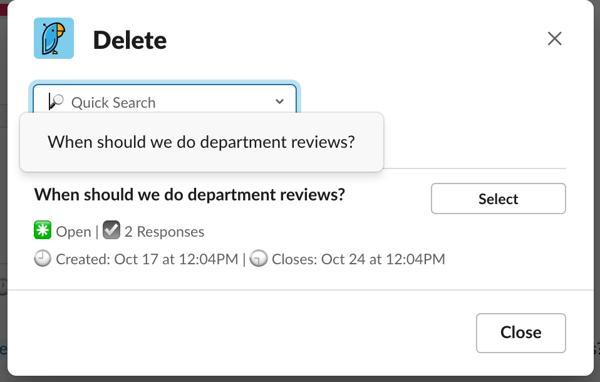 Send out reminders*
In Slack, use /polly remind to send reminders on pollys. Use the drop-down to find the polly you want to send a reminder for and send it out.
If the polly was sent by DM, then we'll only remind users who haven't voted. If the polly was sent to a channel, we'll post a reminder in the channel, linking back to the original polly.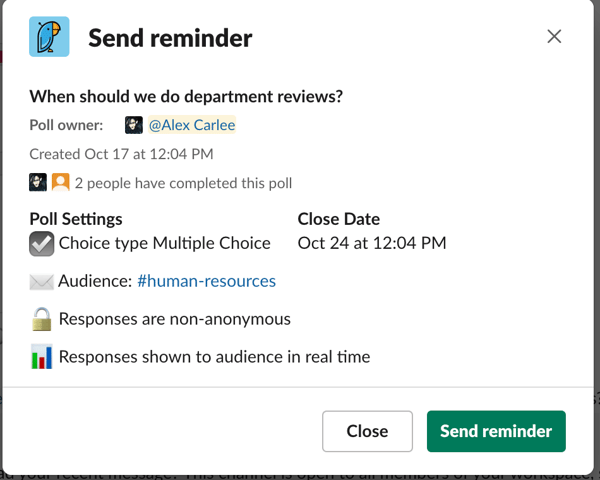 Closing a Poll
In Slack, use /polly close to close a poll immediately, or to schedule a close date/time.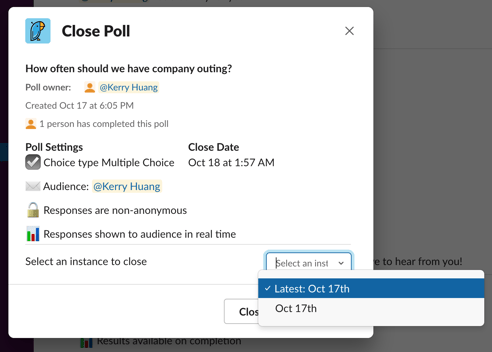 Sharing Results
In Slack, you can use /polly share to share results from a polly with others. Find the polly from the drop-down, then select the audience you'd like to share the results with.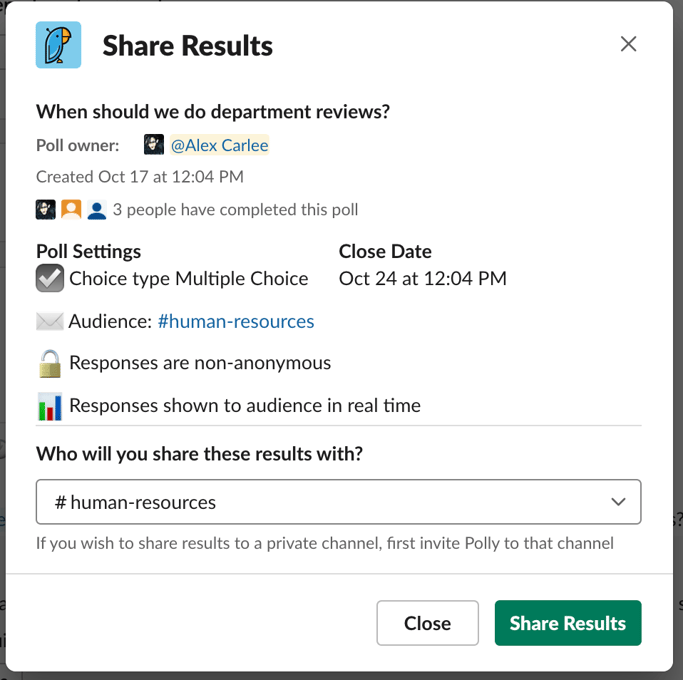 From the web app, share the results of a polly by selecting it from the results page and
clicking on the Controls menu in the top right corner.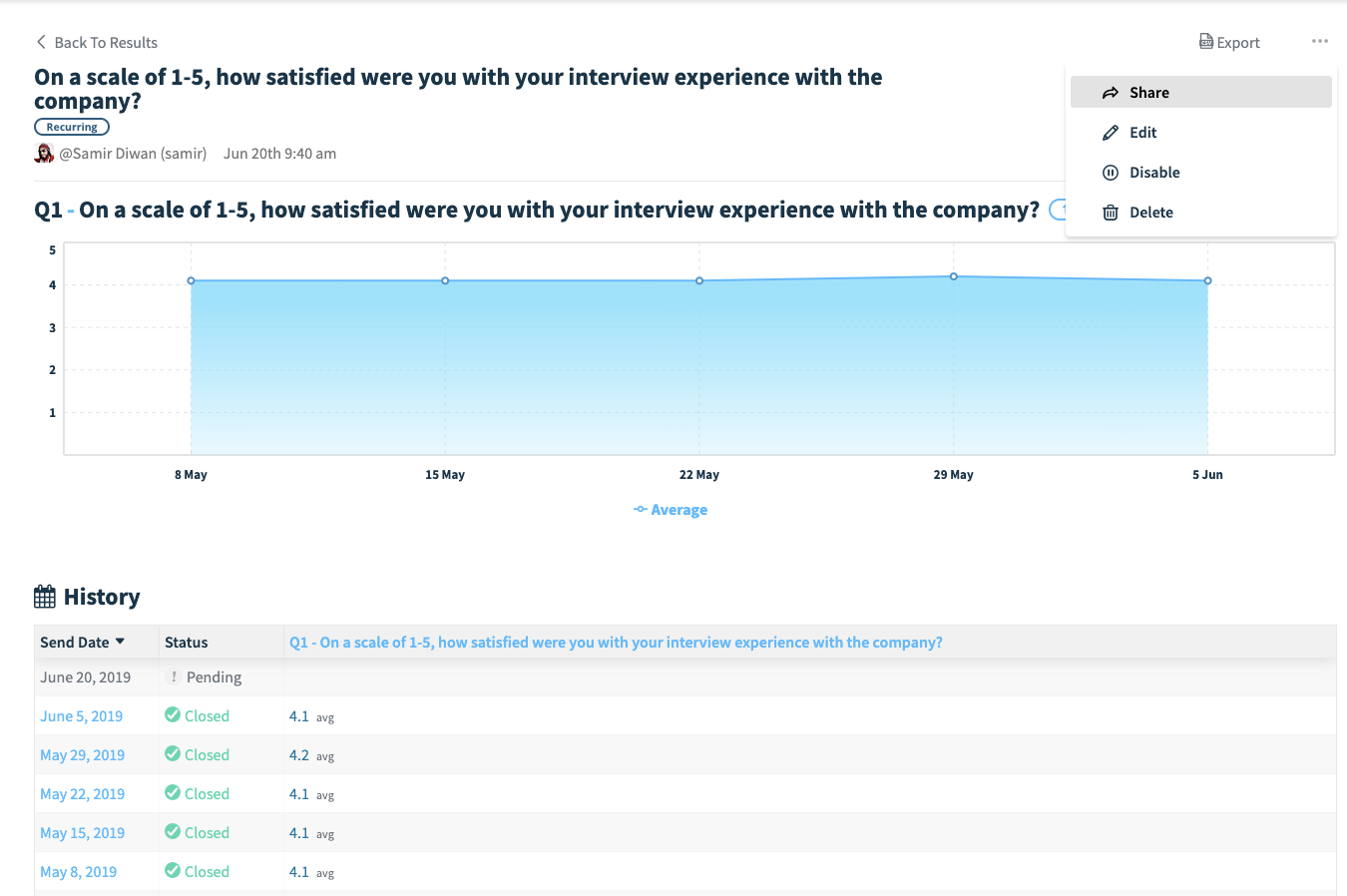 From there, click on the Share button. You will be given the option to copy a link, or share the polly results directly to a Slack channel or user. You can also attach a comment to the results, allow access to anyone with the link to be able to view all instances of a recurring polly, or grant access and permissions to either view, or also manage a polly.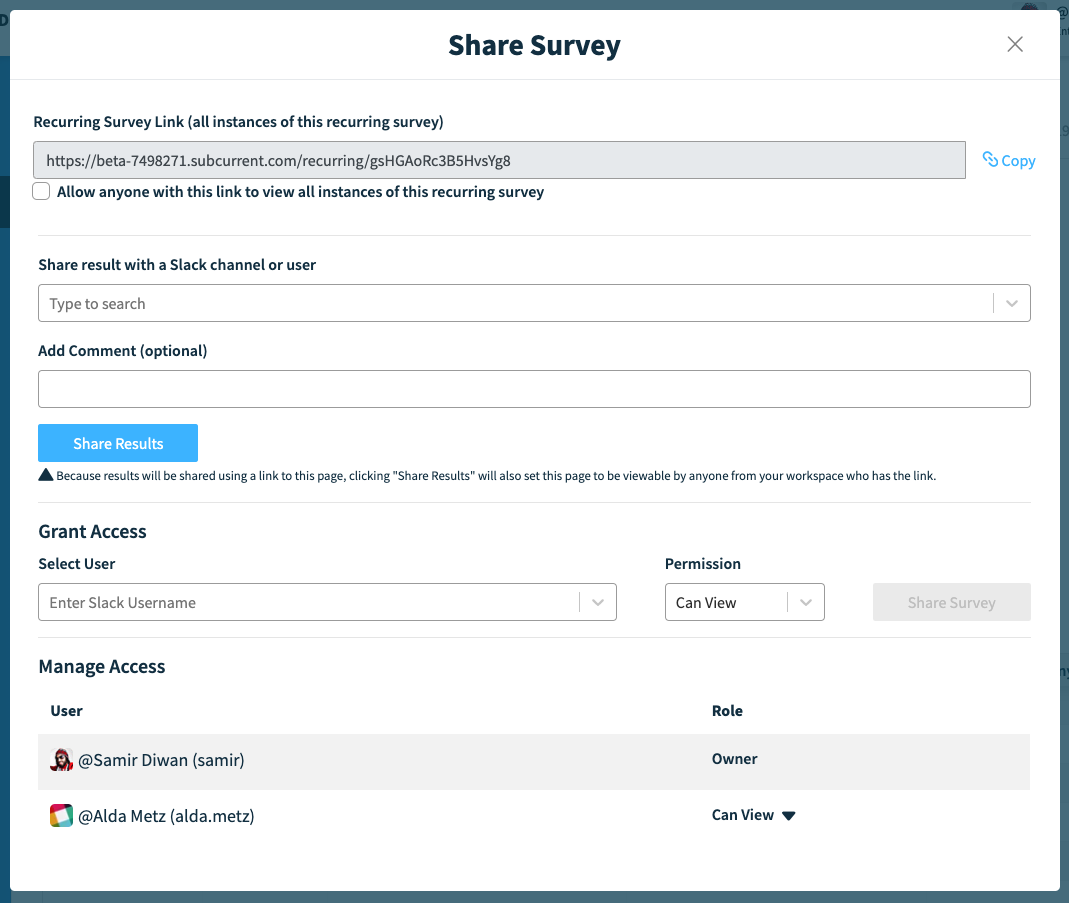 Read-only (can view) access
This gives your teammates the ability to view all parts of the results in their own dashboard, but they are unable to modify it. This is a step up from viewing results in Slack, since it lives in their own dashboard.
Read/write (can manage) access
By granting read/write access to a user, this gives your teammate(s) the ability to not only view the results in their own dashboard, but as well as make any changes to it. This effectively makes them "co-sender" of the polly. For a recurring polly, they are able to make changes to the configuration and questions. For one-off pollys, they can delete the results.