Organizations across the world are striving to manage a workforce that no longer needs to reside at a company desk in a company office. As many employees now perform their duties from home, best practices for talent acquisition, development and retention have radically changed—but have your processes changed along with them?
For many organizations, the onboarding lifecycle they'd developed and tuned, from initial job postings to long-term employee engagement initiatives became obsolete in a matter of days.
This upheaval dictated quantum shifts in talent management strategy, and is becoming a widely studied phenomenon. Boris Groysberg, the Richard P. Chapman Professor of Business Administration at Harvard Business School commented:
"The only way to fast track onboarding and enable those workers to reach peak performance as soon as possible is to be very deliberate in developing a remote onboarding strategy and to dedicate twice as much effort and time to executing that strategy as compared to an in-person process."
The goal of strategic onboarding is to fully integrate new employees into their organization by engaging them in the culture and helping them to assimilate it—even if their in-person interaction with fellow team members is severely limited or completely non-existent.
Breaking down the fundamental stages of employee acquisition and integration allows management to focus on providing the best experience possible.
So let's break it down.
Pre-Boarding
Many standard pre-boarding activities must be revised to accommodate the expanding workforce of remote employees.
It is necessary to tailor open position opportunities to include remote work criteria. This often requires managing the interview process remotely, and then selecting the person that is not only most qualified to complete the work, but also able to thrive in a remote environment.
Convey the company mission, values and culture, as they relate to the position.
Along with the experience requirements of the position, set clear expectations in the job descriptions for its remote attributes, its location (if specific), and duties.
Clarify if the position is completely remote, if it has flexible hours, and if it operates within a unique time zone.
Be prepared with interview questions that provide insight into the candidate's willingness and preparedness to take on a remote role. Focus on task and time management skills and remote experience.
For candidates that pass the initial round of screening, some companies send a remote task to the candidate and give them a timeframe to complete it. Include a list of instructions and resources to assess the candidate's personal resourcefulness in completing the task.
Onboarding
Once a candidate accepts the remote position, take steps to ensure a seamless transition into their role. Regardless of whether the new employee is locally remote or internationally remote, it's vital to help weave them into the network of the team.
Start with an onboarding package.
Utilize video tutorials as well for detailed instructions. You can still accomplish this with basic tools; however, there are some software applications that can streamline this process, like Kissflow, Asana, Scoro and Gusto.
Regardless of which method you utilize, each package should be as comprehensive as possible, with specific timelines and checkpoints. The exact contents of the package will differ between organizations, but a few common items would be to:
List and provide copies of any documents relative to their employment (insurance docs, agreements, health and savings plans, etc)
Include a copy of their job description.
Explain the organization chart - be specific about who these people are, how long they've been with the company, etc. Add context to each role.
Identify apps and systems being utilized and how they will gain access to these tools.
Provide details and login information on any and all communication methods utilized internally with team members and externally with clients and vendors.
If time zones don't allow for a sync, schedule team introduction video sessions, having each team member create a personalized welcome message and talk about how they can be used as a resource. It doesn't have to be professional, but try to make it personal and real; have them include personal interests, etc.
Schedule regular video calls to maintain a dialogue.
Early on, it's equally crucial for you to learn about your new team member as it is for them to learn about your organization. Find out things like:
Whether or not they like to celebrate their birthday
What (if any) extra equipment or software might help them succeed in their role
How they learn best
Establishing a safe, supportive, and inclusive environment
Losing connectivity within the team is a uniquely destructive force remote workforces endure. It erodes the basis of support that is integral to a team and tends to instill insecurities in the stability of the position. Sometimes this is caused by technical difficulties, but often it's just poor organization.
Developing and maintaining a stream of communication for all aspects of the employee's working relationships, inclusive of partner associates, technical support, management, mentors and Human Resources, provides the safety net for long term employee development and retention.
Employees in many organizations spend about 80 percent of their time on activities that require collaboration with other workers. As such, the tools they use to communicate matter — especially if they can't meet in person.
This makes it critical to leverage a platform such as Slack, Microsoft Teams, or Google Chat to engage remote employees on a real-time basis. These tools offer the ability to create teams, subteams, private spaces, screen sharing, video chat, track projects and numerous additional options that keep the remote employee in constant contact with co-workers and management teams.
Ingraining open and accessible lines of communication and creates stability and security necessary for remote employees to realize the support of their entire team.
Developing a rapport with other remote teammates
Remember water coolers, lunchrooms, breakout rooms, company workout centers? All have historically been the casual meeting areas of brick and mortar locations, and all have been critically important to the camaraderie of a team.
Without these institutions, employees can easily feel isolated from their teammates and that rapport that otherwise would come naturally becomes effortful or begins to fade.
So how do you account for this when onboarding remote workers?
Providing a fellow employee as a resource to assist with the onboarding process helps connect the dots on more fully understanding the organization and its culture. MIT Human Resources advocates that:
"The 'buddy' system is an effective tool for any onboarding plan, especially in the long-term; it helps to ensure your remote workers feel supported at all times to ensure a good employee retention rate."3
This device is as priceless a resource for building familiarity and psychological safety on remote teams as it is for co-located teams. It is someone to go to where no question is insignificant or without merit. This partnership becomes the link in learning to appreciate the nuances of the organization, fellow team-workers, and clients, and draws them into the culture in a non-threatening manner.
In time, that initial partnership will often morph into a solid work relationship. If integrated well, this new remote employee may opt to become a mentor buddy to another new hire down the road, creating invaluable links backward and forward.
Managing time zone differences
The flexibility of hiring the best employee is no longer limited to where they reside relative to the home-base of the organization. In many cases remote locations allow the employee close geographic proximity to the client or remote worksite, offering better customer service or a better understanding of the external operations. In other cases, it is just more economically feasible to limit real estate costs.
That convenience and economy come at a cost.
With employees spread across multiple time zones, conducting real-time business via various group meeting platforms can create significant challenges scheduling meetings to include everyone in their waking hours. Some conversations will invariably exclude those that aren't able to hop on a call in the wee hours of the morning.
There are ways to account for an asymmetric schedules though, and the specifics of the project will often help determine the best tools to accommodate a dispersed workforce.
First, determine if the project requires synchronous communication. If so, the project lead must coordinate a common time that allows for all pertinent parties to attend. For some it could be late at night or early morning, but given enough notice attendance should be manageable.
Second, if the project allows for asynchronous communication there are communication platforms and tools such as Asana, Microsoft Teams, Toggl, DropBox, Google Docs, Slack and Hackpad, that support a stream of input from various points, building on each other to create a running narrative.
Even with the most impressive technology designed to stay connected with remote hires, perhaps the most important point to remember is that:
"Aside from an organized process and appropriate technological tools, the last link in the chain to managing a team working across time zones is the human aspect. Running a remote team calls for particular people skills."
Establishing effective remote work practices
It is the responsibility of all parties to communicate, but that of management specifically to research and appropriately address any recommendations provided by their responses to instigate improvement or change. Determining the effectiveness of these new workplace practices requires management to check in regularly and proactively to ensure the onboarding process is meeting expectations.
However, with the largest influx of remote workers the world has ever seen, few management teams are fully prepared for the extensive upgrade required of their own skill-sets to manage in this new environment. As Gallup's Adam Hickman and Jennifer Robinson note:
"COVID-19 has created what Time magazine called 'the world's largest work-from-home experiment'. It's teaching leaders who weren't on board with off-site work that operations can be just as productive as ever -- though it takes time and patience to reorient managers to get high performance from a remote team."5
Deficiencies with procedures or processes in the onboarding experience for remote hires requires an immediate concentrated effort to identify weaknesses and correct shortfalls.
Management teams would be well served by taking advantage of training on this growing segment of remote leadership. Universities and management associations are leading the way in training leaders to excel in remote management practices.
Checking in
You can have a thoughtful onboarding process on paper, but you'll never know how well it's working in practice without checking in for some candid feedback. This feedback can help you to improve your new employee's experience and also to improve all stages of your strategic onboarding program moving forward. A few examples of vital factors to check in on throughout onboarding are:
Do you know where to go if you need help?
How confidently do you understand your role and what's expected of you?
How well does your new role match the description you first encountered?
Is there anything about the product or our organization you wish you understood better?
Do you feel as though you've made a strong connection with at least one of your colleagues?
In conclusion
Determining the most productive platforms and processes for each onboarding step presents many challenges for the management team. Flexibility is the key to successfully recruiting, onboarding, integrating, developing, and managing a remote workforce. What is effective for one employee in one location may not be the best fit for another in a different location.
It remains to be seen if employees will return to the 'usual' workplace, but it is clear that deliberate efforts are required to engage the most robust tools that create high performing teams, able to work across many different platforms, while maintaining productive communication and being accountable for their output. The world of work is ever-changing and requires levels of dedication, innovation, and broad-mindedness that will open the door to the next round of 'best practices'.
References
1 "How Remote Work Changes What We Think About Onboarding" Boris Groysberg is the Richard P. Chapman Professor of Business Administration at Harvard Business School. https://hbswk.hbs.edu/item/how-remote-work-changes-what-we-think-about-onboarding
2 "Collaborative Overload" by Rob Cross, Reb Rebele, and Adam Grant. Harvard Business Review, January–February 2016 Issue. https://hbr.org/2016/01/collaborative-overload
3 "Tips for Onboarding New Employees to a Remote Work Environment https://hr.mit.edu/managers/remote/onboarding
4 "How To Empower Your Team When You're Working across Time Zones" https://arc.dev/blog/work-across-time-zones-8fub70l6rh
5 "Remote Work Trends to Guide High Performance During COVID-19" Adam Hickman, PH.D. Content Manager at Gallup and Jennifer Robison Sr Editor at Gallup
https://www.gallup.com/workplace/309170/remote-work-trends-guide-high-performance-during-covid.aspx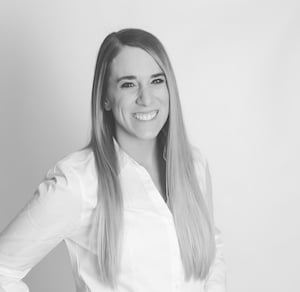 Laura Shiff is a researcher and technical writer based in the Twin Cities. She specializes in software, technology, and medicine.