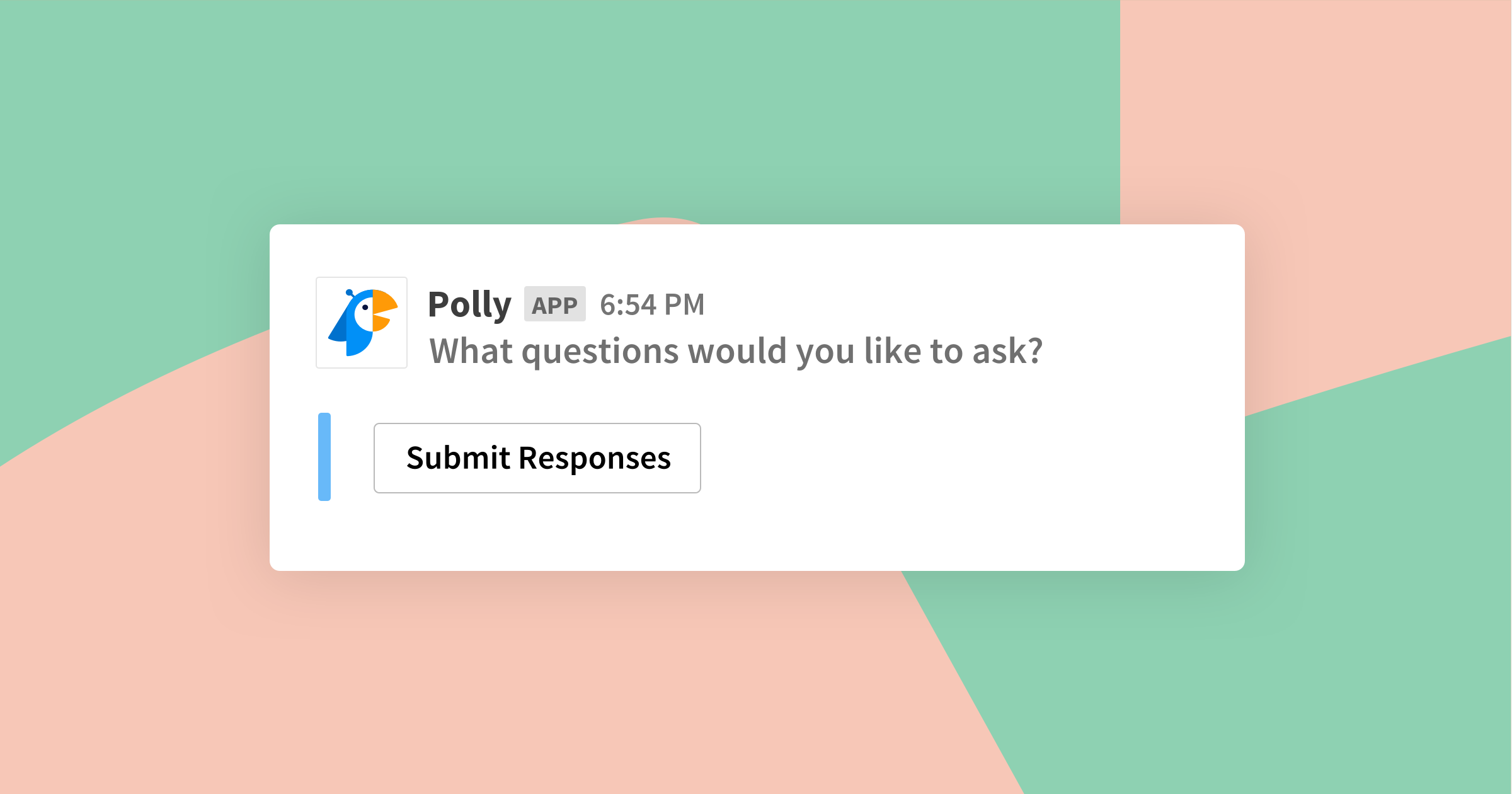 Quickly gather questions from a channel.
Use this template to gather questions before an all-hands or from your community. Currently set up to be run on demand, but set up a recurring schedule to run an AMA more often.
Toggle anonymity or hiding results on or off based off of the sensitivity of the topic.
What questions would you like to ask?