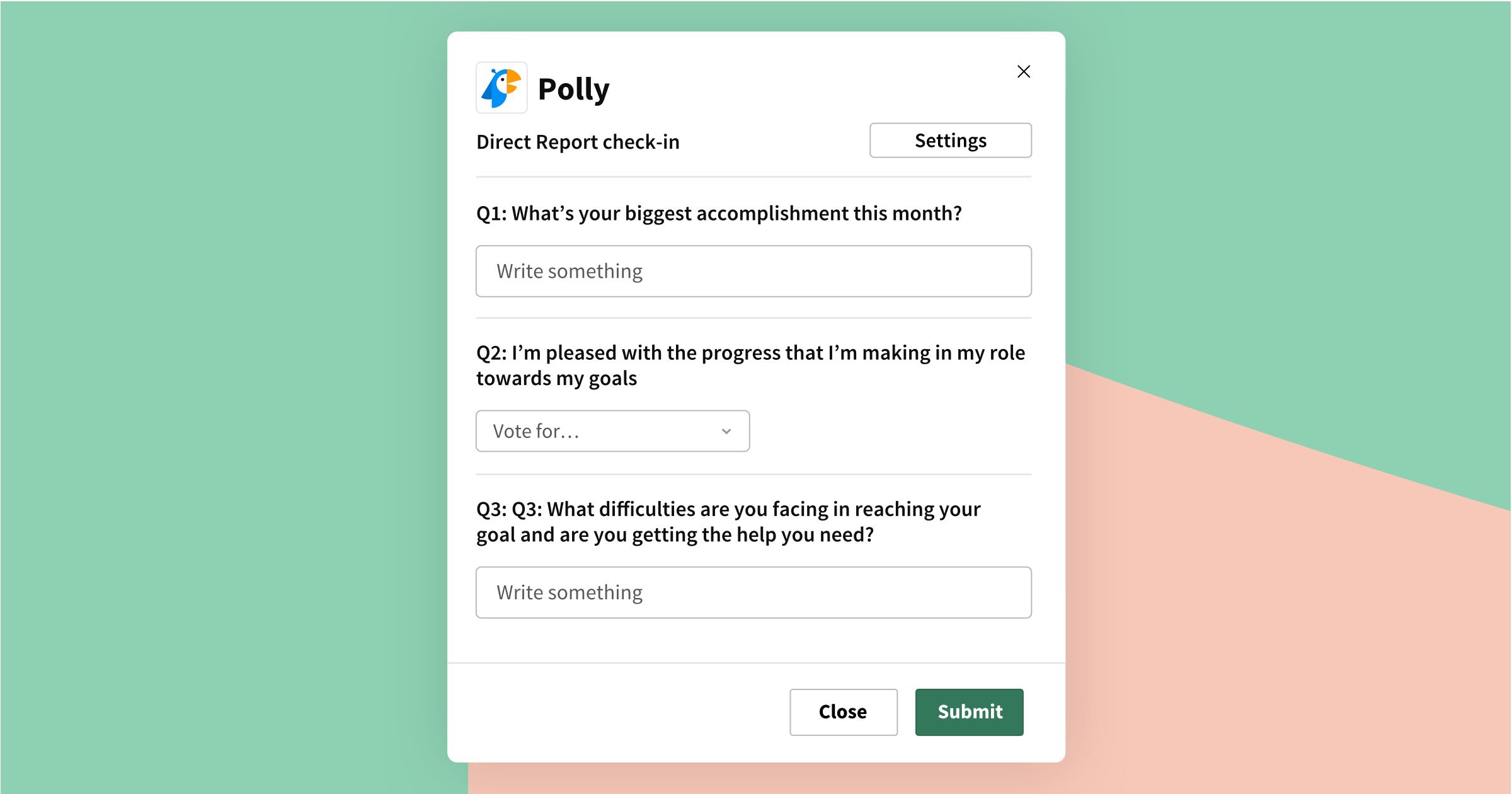 Get ongoing feedback from your direct reports so you can get a constant pulse on how and where you can best provide support.
Whether you have just 1 direct report or 50, you can manage automated check-ins on a set schedule outside of your regular face-to-face meetings in a quick and seamless manner.
With regular feedback to fuel your 1 on 1 conversations, you can measure your direct reports' engagement over time to understand where you can provide the most support.
Template Questions:
What's your biggest accomplishment this month?
I'm pleased with the progress that I'm making in my role towards my goals
What difficulties are you facing in reaching your goal and are you getting the help you need?