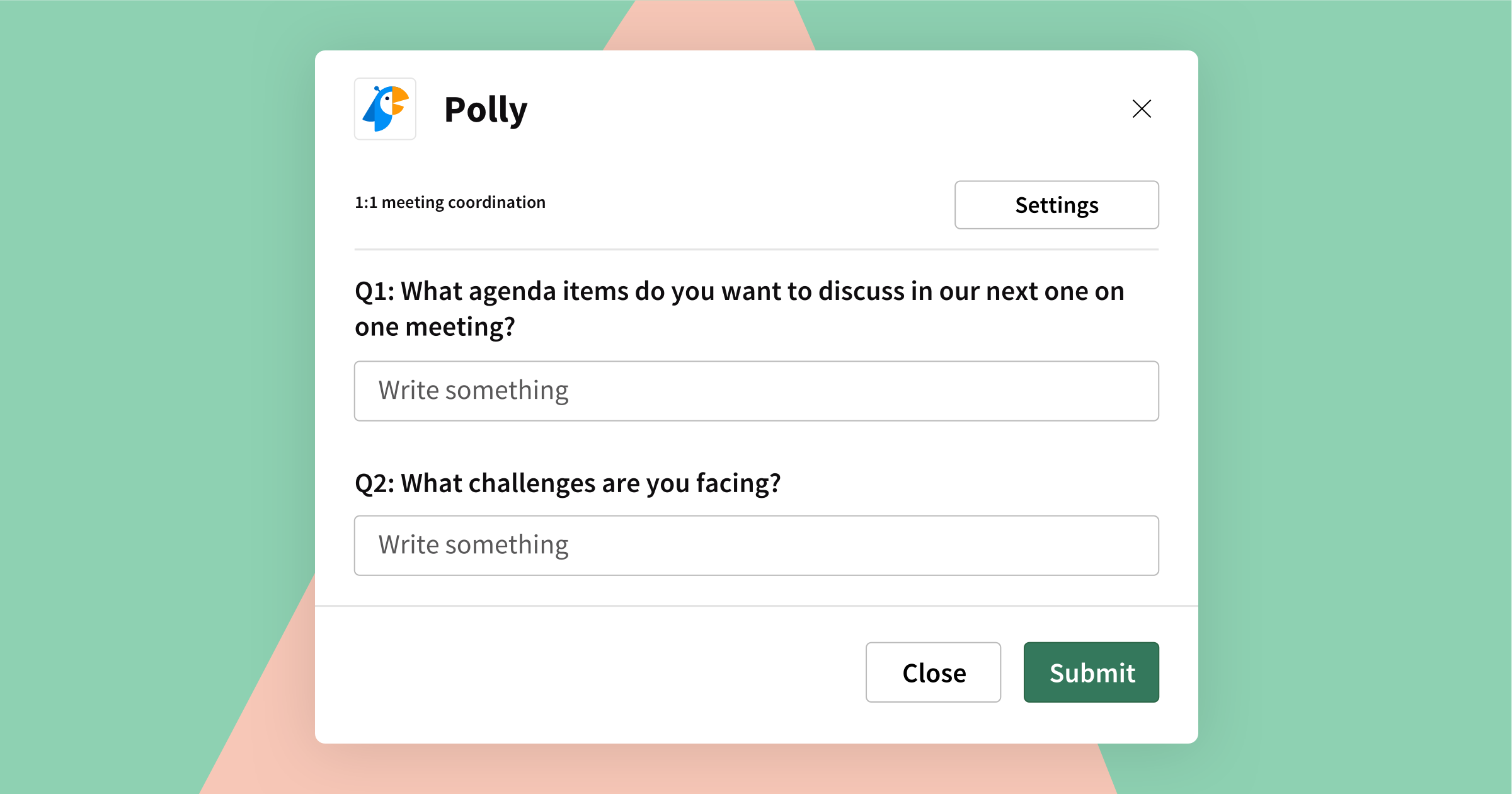 C

oordinate talking points for every 1:1 meeting with ease, on a schedule you set.

Prepare for your 1 on 1 ahead of time with an automated survey that collects the most pressing topics and questions in an organized manner. Refer to Polly during your meeting to reference discussion points, so you never have to accidentally forget a topic of discussion again.
Template Questions:
What agenda items do you want to discuss in our next one on one meeting?
What challenges are you facing?