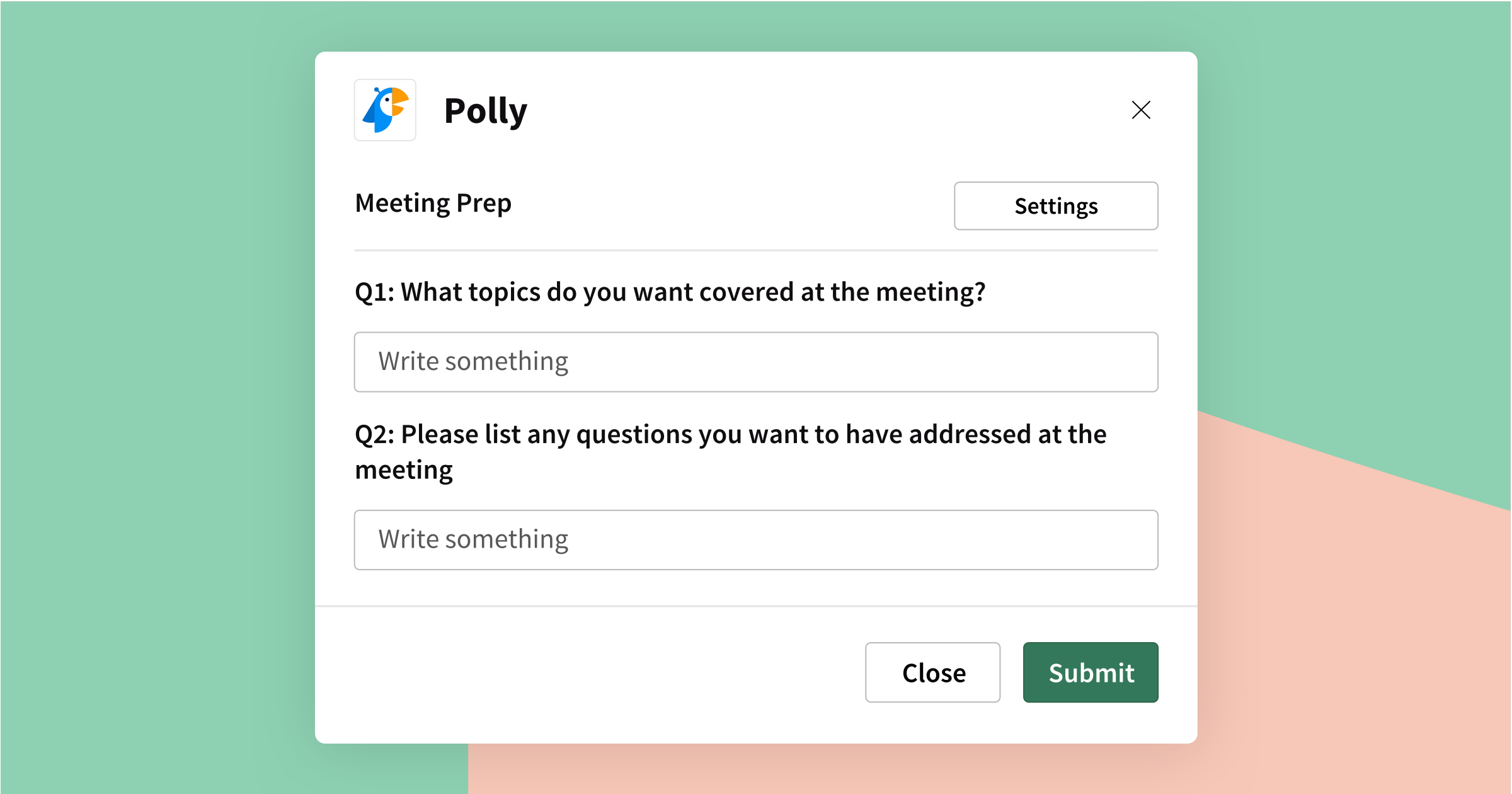 Get organized for every meeting with a prepared list of talking points, automatically collected from your audience.
Prepare for upcoming meetings ahead of time by gathering input from meeting attendees with a quick meeting prep survey.
By giving meeting attendees the option to share questions and topics, it allows you to organize the meeting in a structured manner and ensures you hit all the talking points you needed to cover.
Template Questions:
What topics do you want covered at the meeting?
Please list any questions you want to have addressed at the meeting