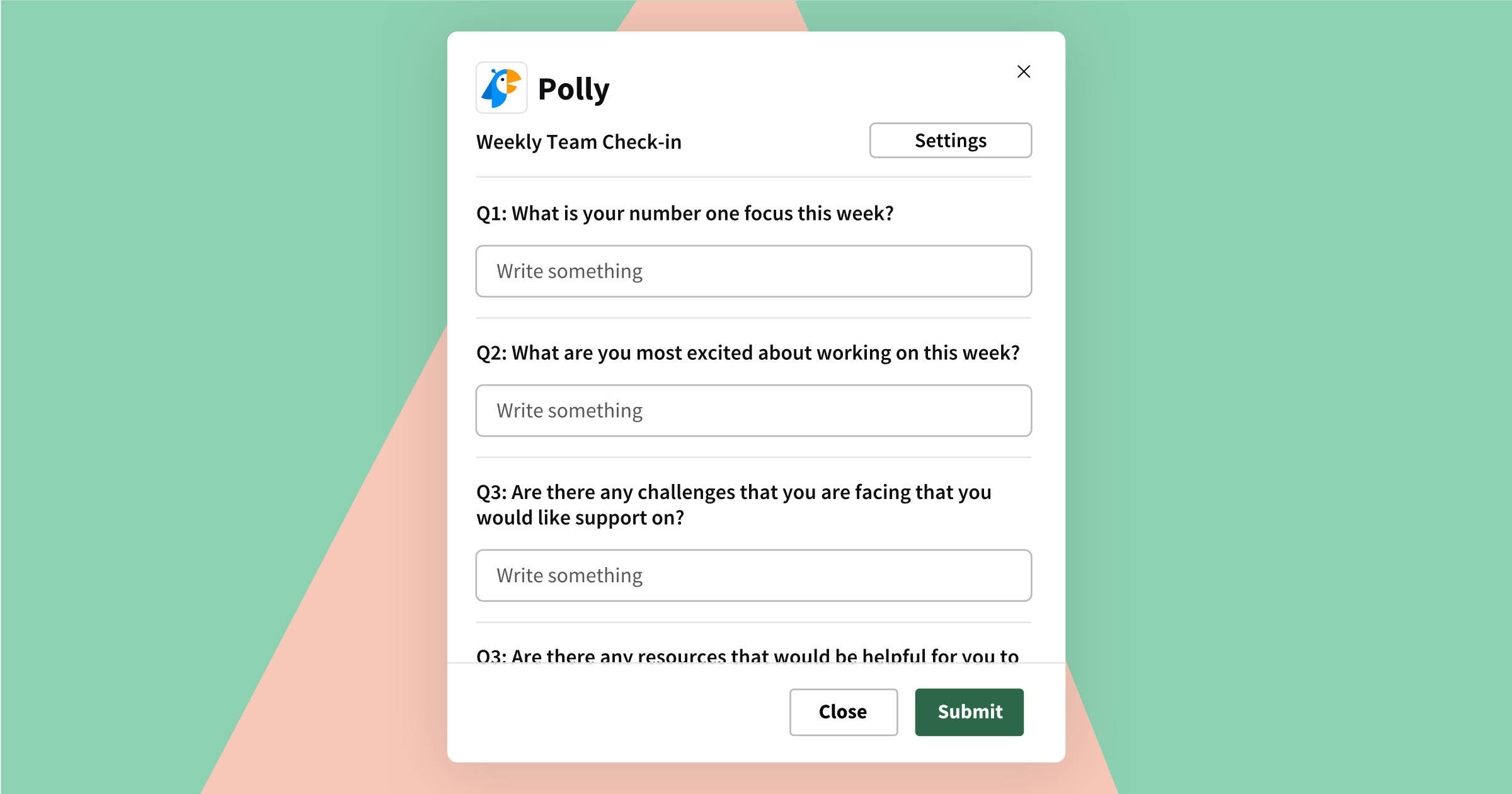 Prepare for a successful work week with a recurring weekly check-in with your team on their workload and surface any challenges before they become too large.
Get a quick pulse on how your team is feeling this week as you head into a fresh work week, so your team is productive, engaged, and have the right resources they need in order to succeed.
Template Questions:
What is your number one focus this week?
What are you most excited about working on this week?
Are there any challenges that you are facing that you would like support on?
Are there any resources that would be helpful for you to achieve your goals this week?