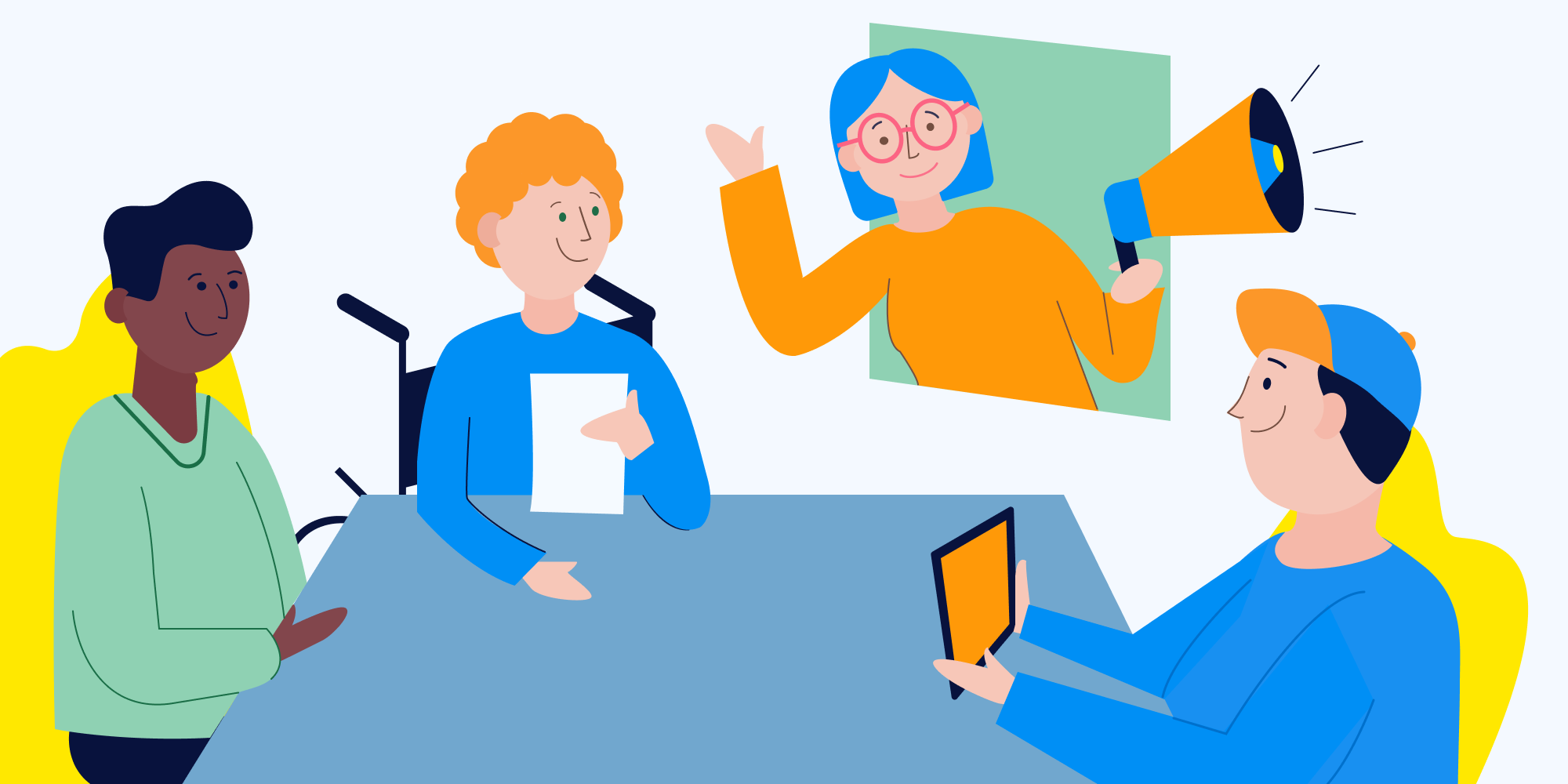 Your business needs to communicate with so many different groups—including customers, the media, and your employees. This all falls under the banner of corporate communications.
Corporate communications is an area of marketing and brand management that's often a mystery to many. It plays an important role in how a company or brand is seen by its employees, stakeholders, and the rest of the world.
In this guide we'll discover:
A strong corporate communications approach is essential for any present-day organization. Let's take a closer look at this key aspect of business communications, how it works, and why it's worth spending time and budget on.
What is corporate communications?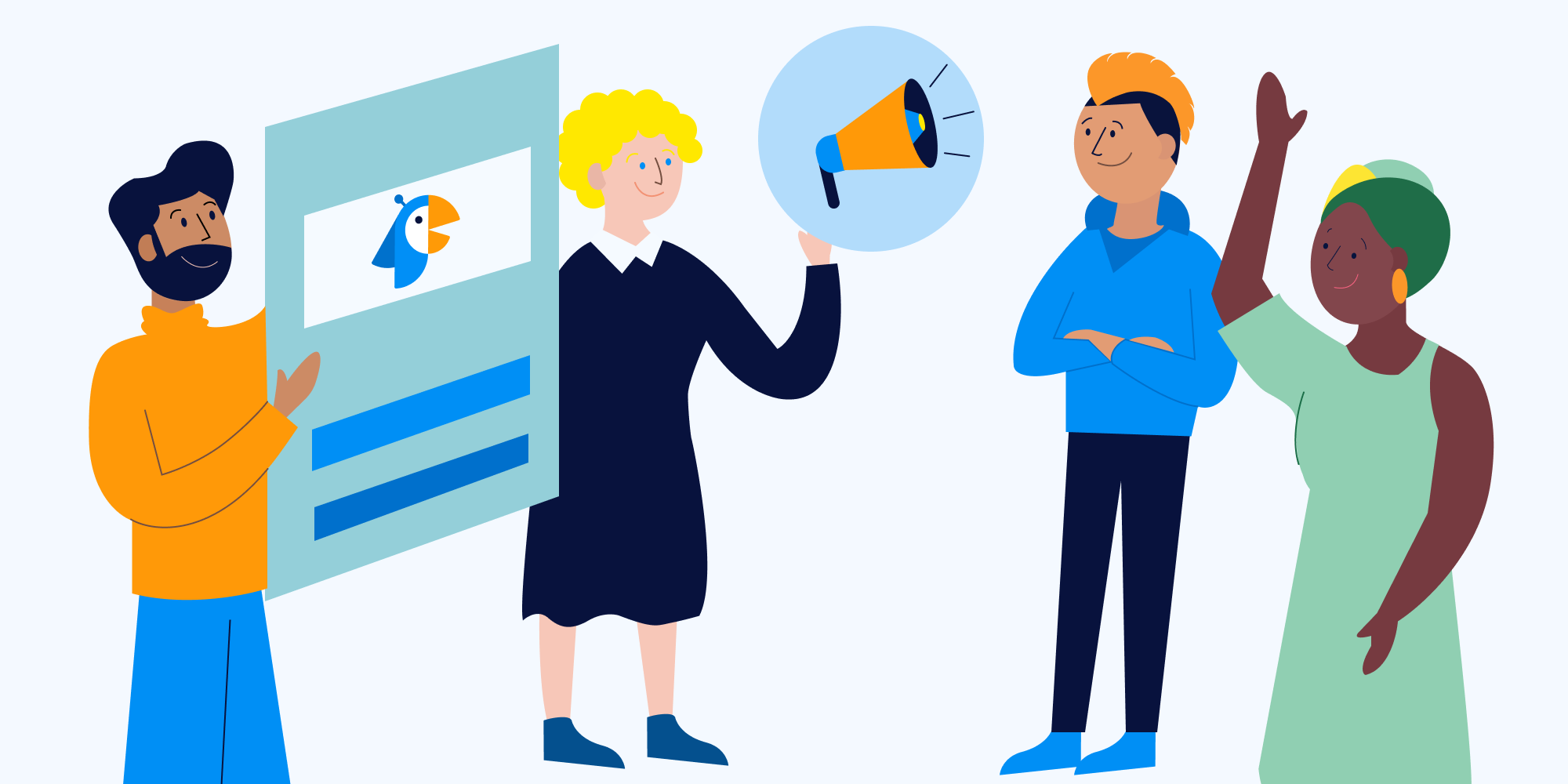 Corporate communications covers any messaging from your organization to another party. This means it's a broad definition that includes everything from advising your employees about the upcoming volunteering event to dealing with a large-scale media crisis.
Corporate communications can be broken down into different areas, including:
😃 Internal communications: Communicating to and with employees on a range of topics including policy updates, good news stories, and company changes
🤝 Stakeholder relations: Keeping stakeholders and investors informed through meetings and stakeholder updates
📣 Media relations: Dealing with the press and media, including sending out press releases, dealing with media requests, and holding press conferences
❤️ Marketing communications: Increasing brand awareness and promoting products and services through advertising, social media, and marketing materials
❗ Crisis communications: Guidance in times of crisis or emergency, like an evacuation, incident at work, or global event
Each of these communication functions has a unique audience, purpose, and goals. Strong communication professionals know how to distinguish between each, identify the correct needs, and develop a plan or strategy on how to communicate effectively.
Why investing in your corporate communications matters
Responding reactively without a strategy is never the best way to win over your employees, clients, or the general public. You need a definitive way to handle corporate communications so you can present a strong brand image on all fronts and deal with challenges effectively.
Investing in your corporate communications team and strategy brings benefits like:
More cohesive corporate identity and public image
Stronger, more strategic responses to the press
Better informed team members
Higher levels of employee engagement and

employee morale
Better ability to respond to potential challenges or issues
Stronger sense of community and improved

team culture
Increased employee loyalty and recommendation
Access to communications training and knowledge for the whole company
Guidance for team members on what to say, how, and when
Your corporate communications team and strategy offers your company protection, support, and guidance in a range of situations. Invest in your people, give them the right resources and tools, and make communications a priority across your organization.
6 ways to improve your corporate communications
Having a corporate communications strategy is essential, as is having a great team to help you execute it. If you're looking for some sure-fire ways to improve your approach to corporate comms, these six tips will help.
1. Hire a team of communications specialists 👋
Before you can get your strategy right, you first need the right corporate communications professionals on your team. Build a team of talented people that can cover the whole range of corporate communications—whether that's one superstar or a range of experts.
Look for people with experience in human resources, marketing, public relations, and communications. Public relations specialists are ideal if you need to handle the press regularly. As you build your corporate communications department, focus on people with strong communication skills, critical thinking, and an ability to talk to a wide range of groups.
2. Create a corporate communication strategy 📝
Once you've assembled a great team, ask them to work on both external and internal communications strategies. Work together to set a goal, then allow time for your comms team to put together a plan of action.
A good corporate communication strategy will set out how you approach communication with internal and external audiences. You can also develop specific communication plans for different projects, audiences, and goals.
3. Empower your communications team with the right tools 🧰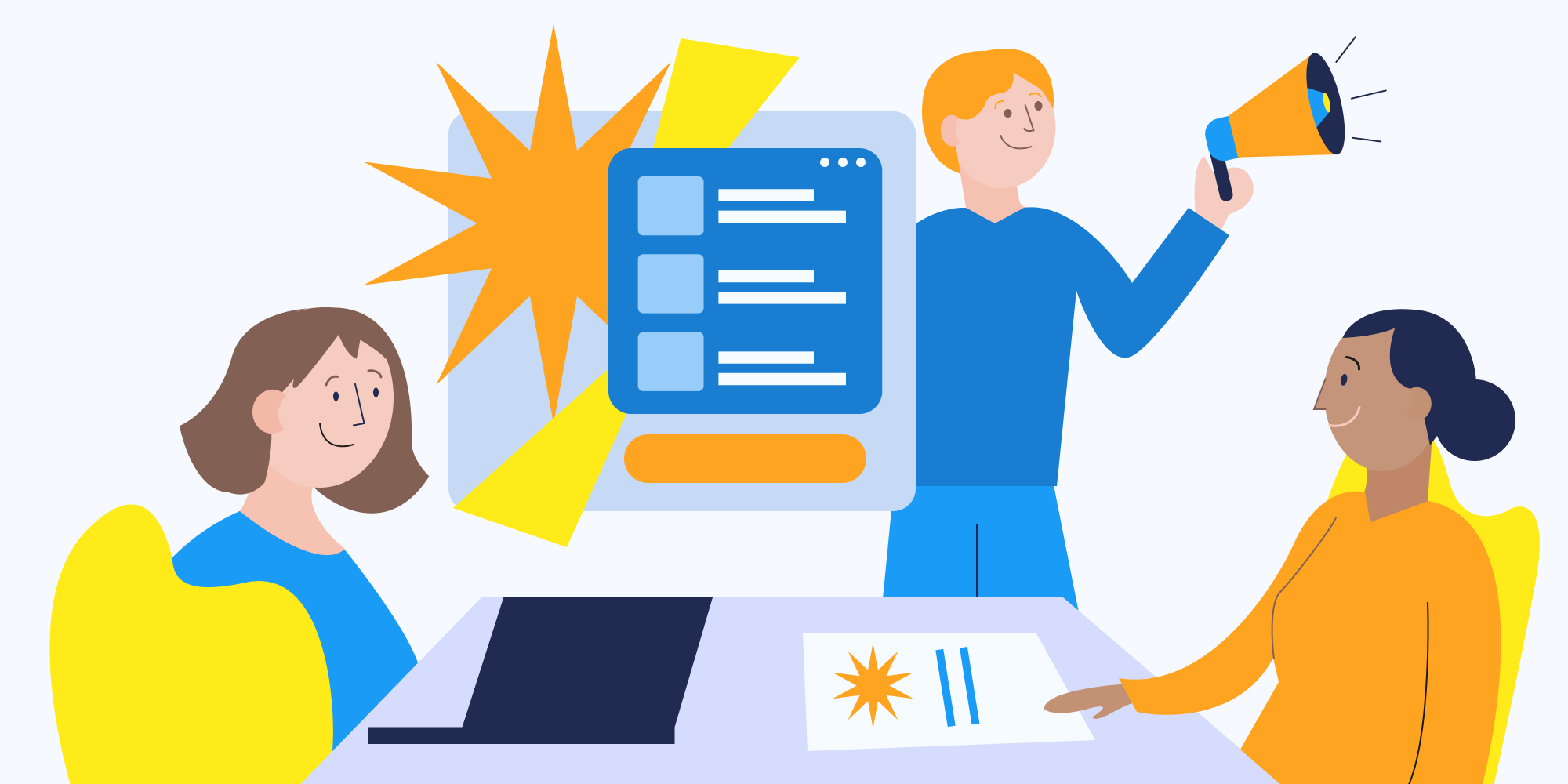 Whether you have a team of many or you're upskilling individuals, your communications team and wider employee base needs the right tools to succeed. Invest in internal communication tools and apps that help your team members work more effectively, streamline workflows, or communicate to audiences.
Project management apps and platforms where you can store company documents are ideal if you want to create more effective processes and check off tasks. If you want to improve organizational communication, team chat apps like Slack or Microsoft Teams can help solve the problem.
If you really want to improve the way your teams communicate, Polly is one of the best tools out there. You can run polls and surveys, coach team members, and get feedback to help you improve your internal and external communications.
4. Invest in communications training ✏️
While having a business communications team is ideal, effective communication with others is a skill that everyone on your team can master. Whether you mostly handle internal or external communications, it's part of almost every role.
Set up a communications program or arrange for communications training for your employees. Set out your communication goals within your company handbook, and provide resources for team members that want to sharpen up their skills. For team members that are likely to address the public at news conferences, arrange separate training to give them the skills they need.
5. Gather feedback and insights 🗳️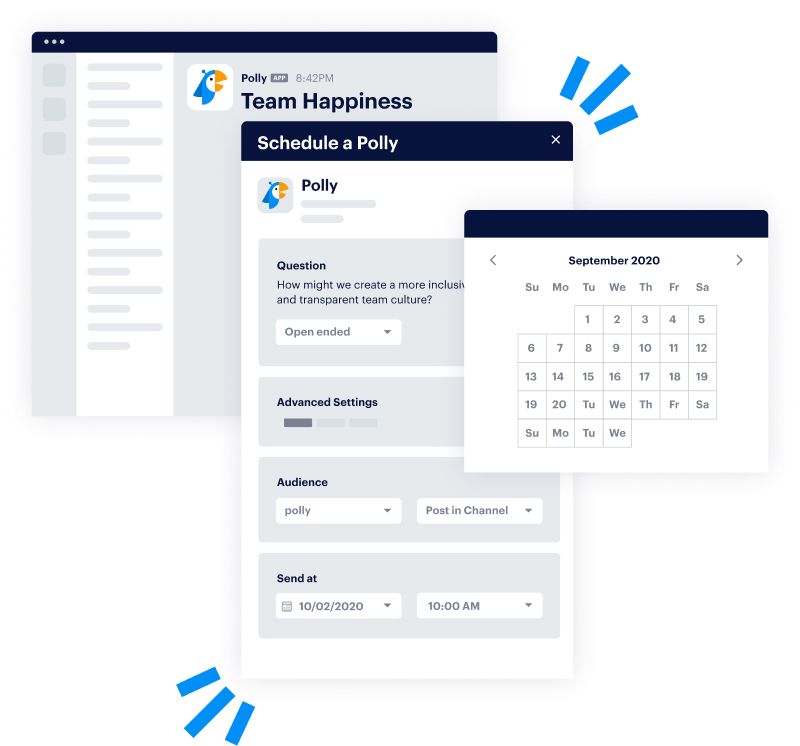 Having the freshest data means you're always working with current knowledge. Regularly gather feedback from team members to make sure that your approach is still working as it should be.
Run regular pulse surveys to understand employee sentiment, and use the employee NPS score to benchmark whether team members would recommend your company as a place to work. This can give you a useful insight into your corporate reputation.
6. Review and improve your strategy 📈
Your communications and marketing strategy isn't something you prepare and then forget about. Check in and review your corporate communications strategy on a regular basis to make the most of opportunities and refresh your approach to challenges.
Consider your current strategy and initiatives, and make sure they still work for you. Think about whether you need to adopt new marketing channels, introduce new staff training, or change the way you work with the media. Reviewing your strategy means you can improve it as you go and make a bigger step towards your communication goals.
Make corporate communications a priority
Corporate communications is a big category, and a role with lots of responsibility. Your corporate communications team handles everything from your internal newsletters to advising employees on what to do in an emergency. Use this guide to help you understand the impact of this key area, and how you can create a more effective corporate communications strategy.
If you want to make an impact with your employee engagement and internal communications, bring Polly aboard as your co-pilot. Polly makes staying in touch with your employees easy, so you can gather feedback, insights, and data that help you offer a more rewarding employee experience.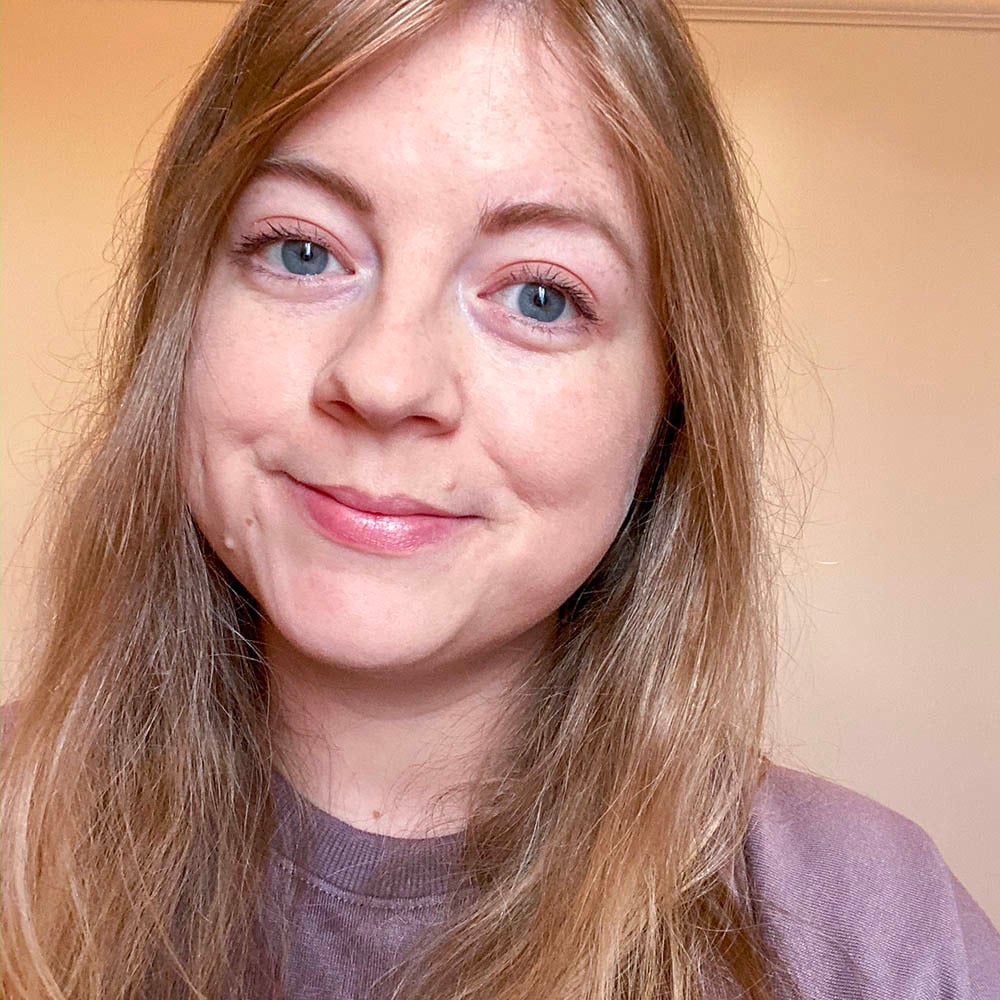 Nicola Scoon is a freelance writer that's passionate about employee engagement and better workplace experiences. She draws on her experience in internal communications to help companies create content that empowers, encourages, and motivates people to create better experiences for all.