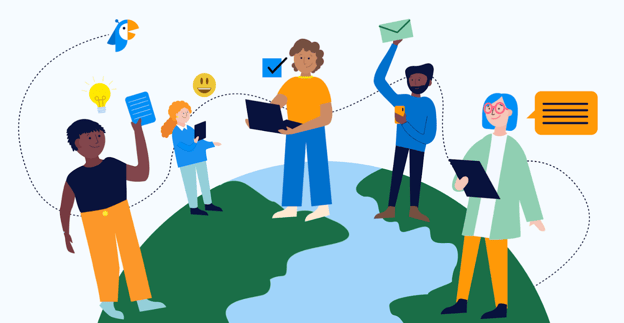 If you're a forward-thinking company, internal communication is on your mind. Connecting with your employees to build trust, gather feedback, and innovate makes complete sense if you want to move forward in the right direction. We know internal comms are important, but which are the most valuable internal communications tools to invest in?
In this article, we'll share:
Let's take a closer look at what's available, why these tools and apps are useful, and which you should be adding to your internal comms toolkit.
Why your team needs internal communications tools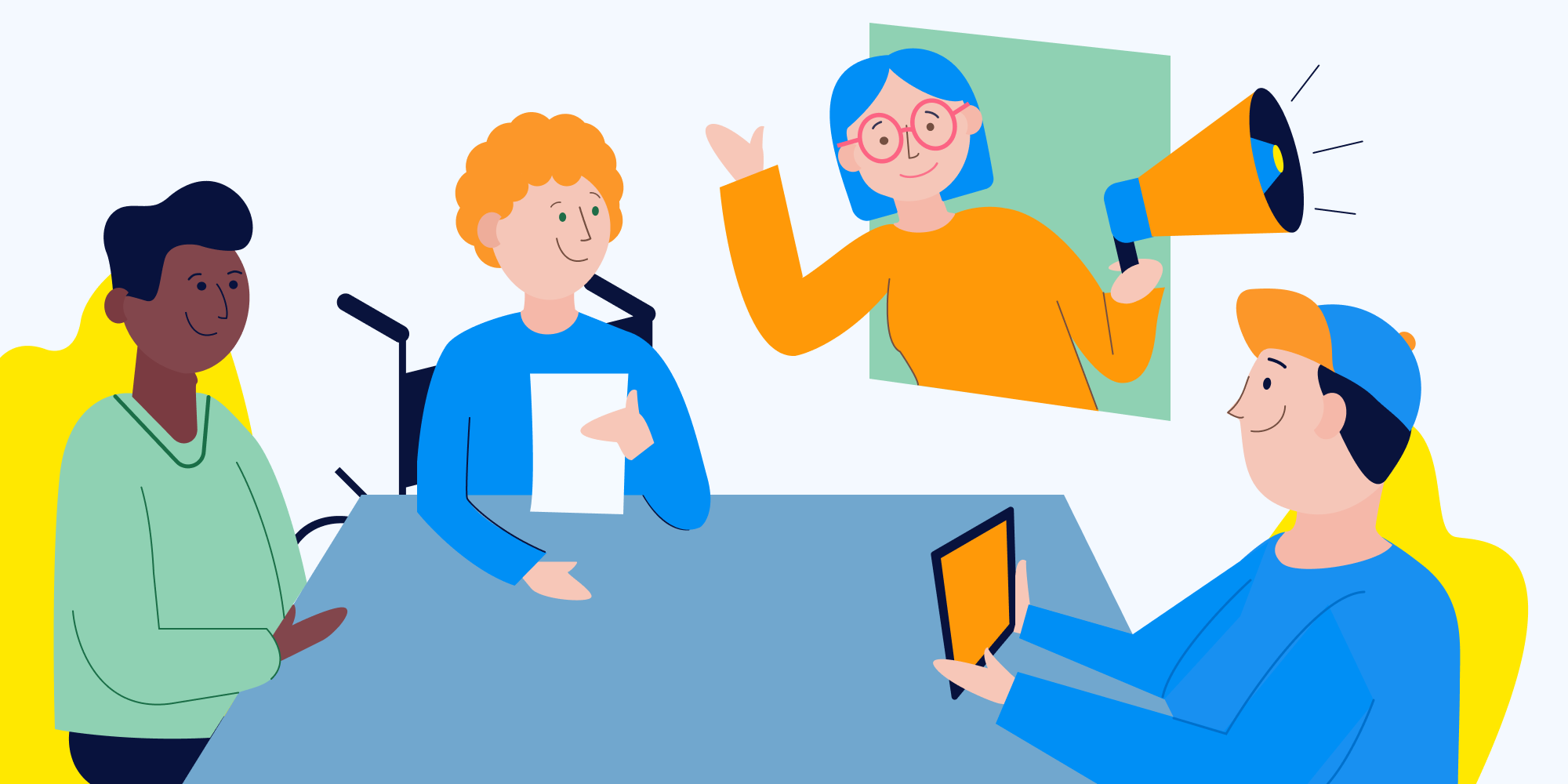 Effective internal communication is almost impossible without the help of technology. In today's remote-first world, you can't just stop by a team member's desk to ask for their feedback or host an impromptu staff meeting to give a company update. This means internal comms tools are more valuable than ever.
The right internal comms tools make it easier to:
🏢 Share important company updates and information

👍 Collect feedback, criticisms, and praise

🏆 Celebrate team members' hard work

📄 Update team members on policy changes

😀 Strengthen employee communication

🔗 Collaborate on projects

📁 Access key information and share files

🌎 Connect with others in a remote work or hybrid work setting

❓ Host virtual events, webinars, Q&A sessions, and

town halls
Investing in the right tools is the way forward. With the right foundations, it's easier to build those relationships, share information, and work collaboratively with each other.
14 of the best internal communication tools for 2023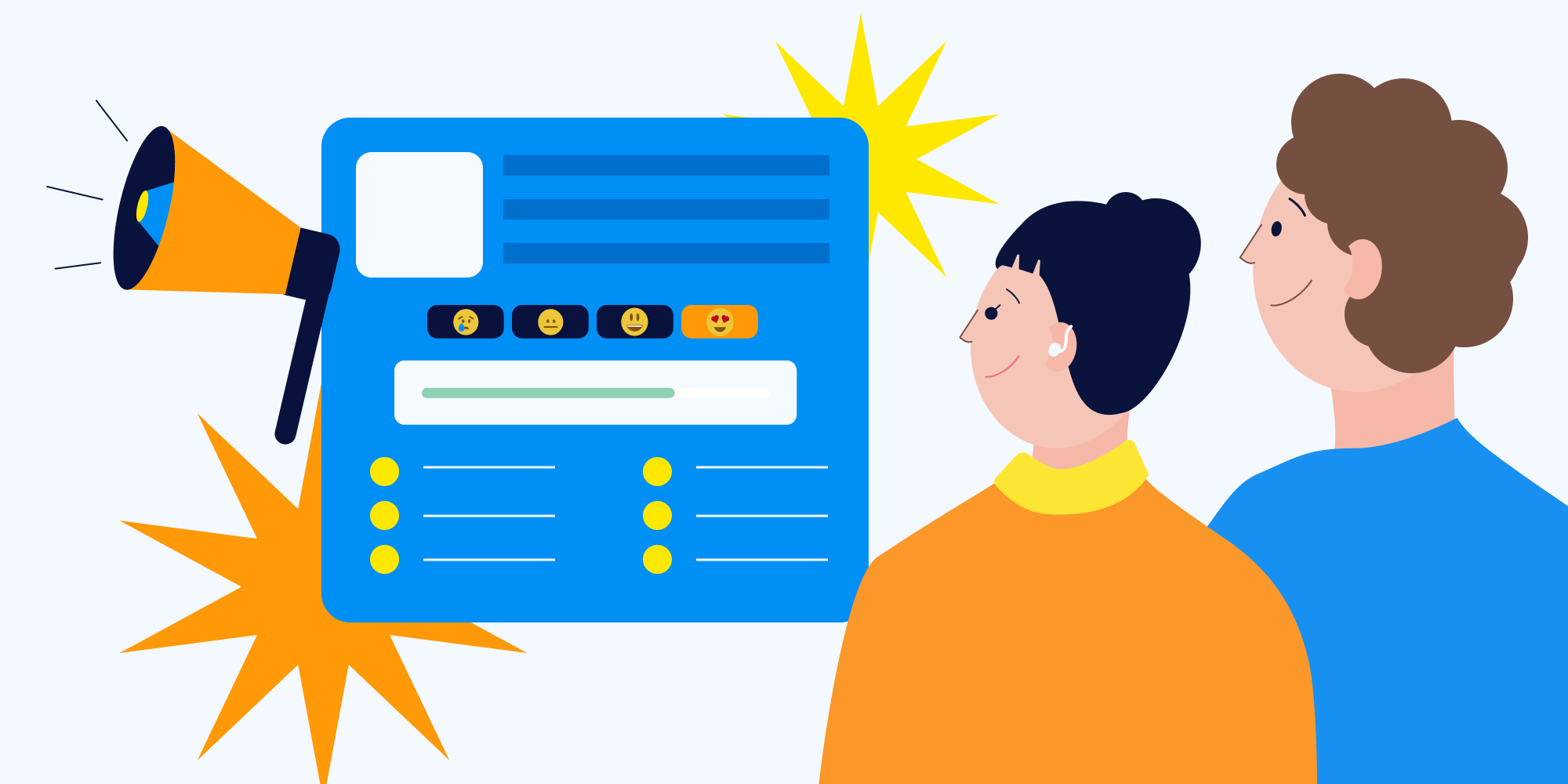 Wondering what your internal comms tech stack should look like? Here's your guide to our go-to internal communication software tools and apps for today's workplace.
1. Company intranet
A company intranet remains one of the must-haves for many large companies. It's a place to share company updates, direct team members to information, and acts as a dashboard for their experience as an employee.
The best intranets have an employee app or are mobile device friendly, so people can access it when they're on the go. Use your intranet as a central hub for all your employee communication efforts, and keep it updated whenever there's relevant news to share.
2. Internal newsletter
Internal newsletters are one of the most popular ways to keep team members updated on company news, personal news, job opportunities, employee recognition, and more. It's one of the more traditional types of internal communication, but it's still effective.
Use your internal newsletter to both share information and act as a way to help employees feel connected to the company and each other. Mix professional updates with personal news, volunteering, and feel-good updates for a newsletter that reflects your company culture.
3. Employee recognition and reward app
It should always be a priority to celebrate great work and reward excellence, and that's where employee reward and recognition apps come in. These tools give managers and co-workers an easy way to give thanks to others — increasing employee morale, happiness, and engagement.
Look for an employee recognition app that matches your team culture and approach to work. Choose one that's user friendly with a good mobile app and with fun features that encourage people to praise each other.
4. Employee surveys
Employee surveys have long served as a way to get useful insights into what your team members actually think about real issues, potential changes, and the future of the company. Surveys are great for employee engagement — but getting people to take them can be a challenge.
Polly is filled with features that make running polls and surveys more effective, engaging, and fun. We have a collection of employee engagement templates so you can run employee NPS, quarterly engagement surveys, and pulse checks whenever you need them. Thanks to our integration with Slack, this all happens in a space your team members already use — removing barriers to taking part.
5. Instant messaging tool
Most of us use instant messaging tools in our personal lives, but they're also an incredibly useful way to boost team communication and engagement in business. Popular tools like Slack and Microsoft Teams help remote teams stay in touch and work better together, wherever they are.
To help you get the most from your instant messaging apps, Polly integrates with both Slack and Microsoft Teams. Enjoy features like live polls (or pollys, as we call them), scheduled feedback prompts, async standups, and more.
6. Video call software
In today's world, a decent video conferencing tool is a must-have. Not only does this make hosting meetings easier, but the right software can make your virtual get-togethers more dynamic, engaging, and worthwhile.
Zoom and Google Meet remain popular choices for video calls and virtual meetings, and our integration with Zoom means you can add live Q&As, custom question types, and hot takes to increase employee engagement and make decisions in real-time.
7. Internal blog or podcast
We all know that company blogs can be a great way to attract potential customers, but this is an employee communication tool that can also help educate and retain your employees. A well-run blog or podcast can help you connect with your team members and make them feel more involved in what's happening.
Starting a blog or podcast might sound like a daunting initiative, but you can always start small. Interview some team members and share the interviews on your intranet, ask a team member to share a story about their career, or gather content for a monthly update on what's happening around your company.
8. Onboarding platform
Joining a new company is always a big move, and the way you onboard new team members can make or break the way they feel about working together. Invest in an onboarding platform or app that creates a meaningful and positive employee experience from day one.
At Polly, we believe that your new hire's first day should feel like their best day. Our employee onboarding features help you connect with your new hire, check in on them regularly, and offer them easy ways to give feedback and access support when they need it.
9. Suggestion box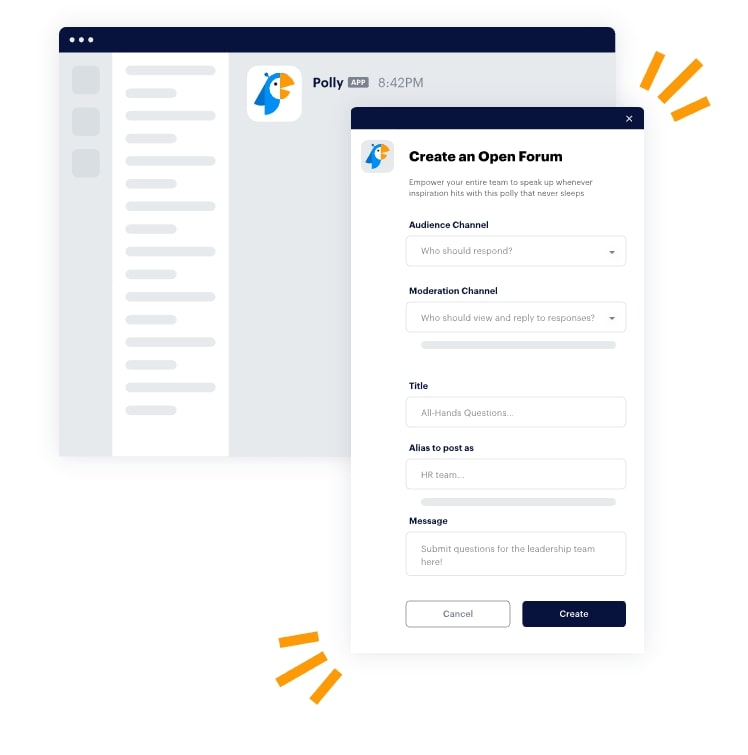 Traditional offices used to have a suggestion box where you could drop ideas, comments, and criticisms anonymously. They were often under-used, but the idea of a place to give anonymous feedback remains a valuable one. That's where digital suggestion boxes come in.
At Polly, we have a more modern and engaging take on this traditional communication channel — Open Forum. Our Open Forum gives your team members a dedicated place to ask questions and share feedback, either anonymously or by name. Your team can then dive in to answer questions, and show progress with updates.
10. Digital signage
If you work in a hybrid setup or have in-person office space, it's still useful to have a physical place to highlight company culture initiatives. Digital signage is one of the best ways to connect with team members in a physical space.
Your digital signs are a great place to share time-sensitive news, company updates, and employee praise. You could also use them to display leaderboards, motivational quotes, or good news stories from across the company to help motivate and inspire your team members.
11. Team collaboration tools
Remote teams need a way to get together and collaborate on projects. That's where team collaboration and project management tools come into their own. The right tools can help you create a digital workplace where people can meet, exchange ideas, and work together.
Look for a collaboration tool that meets your needs — whether that's somewhere to collaborate on designs, a virtual coworking space, or a virtual whiteboard app where you can share ideas. Seek out tools that streamline workflows, remove roadblocks, and make teamwork feel easier.
12. Employee feedback app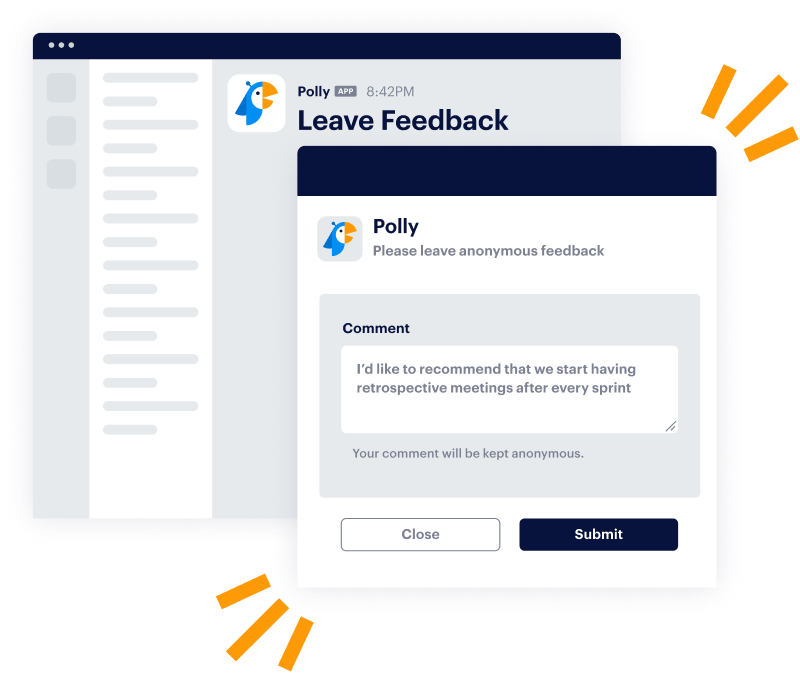 We touched on employee feedback earlier, but this is an internal communication tool that really deserves plenty of focus. Invest in an employee feedback app or integration that makes it easier for team members to give feedback, managers to respond, and you to track progress and trends.
Polly's in-depth feedback and coaching features give you everything you need to create a culture of feedback within your company. Set weekly check-ins, host live polls, run engagement surveys, and find new ways to encourage feedback and ideas from your team members — all from within Slack.
13. Internal knowledge base
Encouraging a self-serve approach is a great way to empower team members and reduce demands on your HR and tech teams. Invest in a tool that helps you create an internal knowledge base or wiki and give your team members access to the information they need, whenever they need it.
Build an internal knowledge base that contains all your policies, procedures, workflows, and important documents. Store your templates in one place, so there's a consistent approach across the company. Make file sharing easy with clear organization, sharing permissions, and structure.
14. Virtual event tool
Virtual meetings are one thing, but having a tool that helps you run engaging virtual events takes it to the next level. Virtual event software and apps that offer you more than the standard video conferencing features help you engage with people for fun, games, and learning opportunities.
Host a webinar to educate team members on a change, or host a lunch and learn to try a new skill or hobby together. Invite team members to a virtual retreat for team building, or host a virtual hackathon to innovate and get your best thinkers all in one place. The right software makes this easier and gives you the tools to collaborate, engage, and listen — so you can focus on the experience.
Streamline your internal comms with the help of Polly
There's no perfect internal communication strategy, but with the help of the right tools you can get closer to one that's effective, engaging, and impactful. Use this guide to help you consider which internal communications tools you need to improve your workplace communication and culture.
When you're ready to level up your internal comms and employee engagement, bring Polly onboard as your co-pilot. Our internal communications features give you fresh new ways to connect with your employees in a way that feels streamlined and easy to use.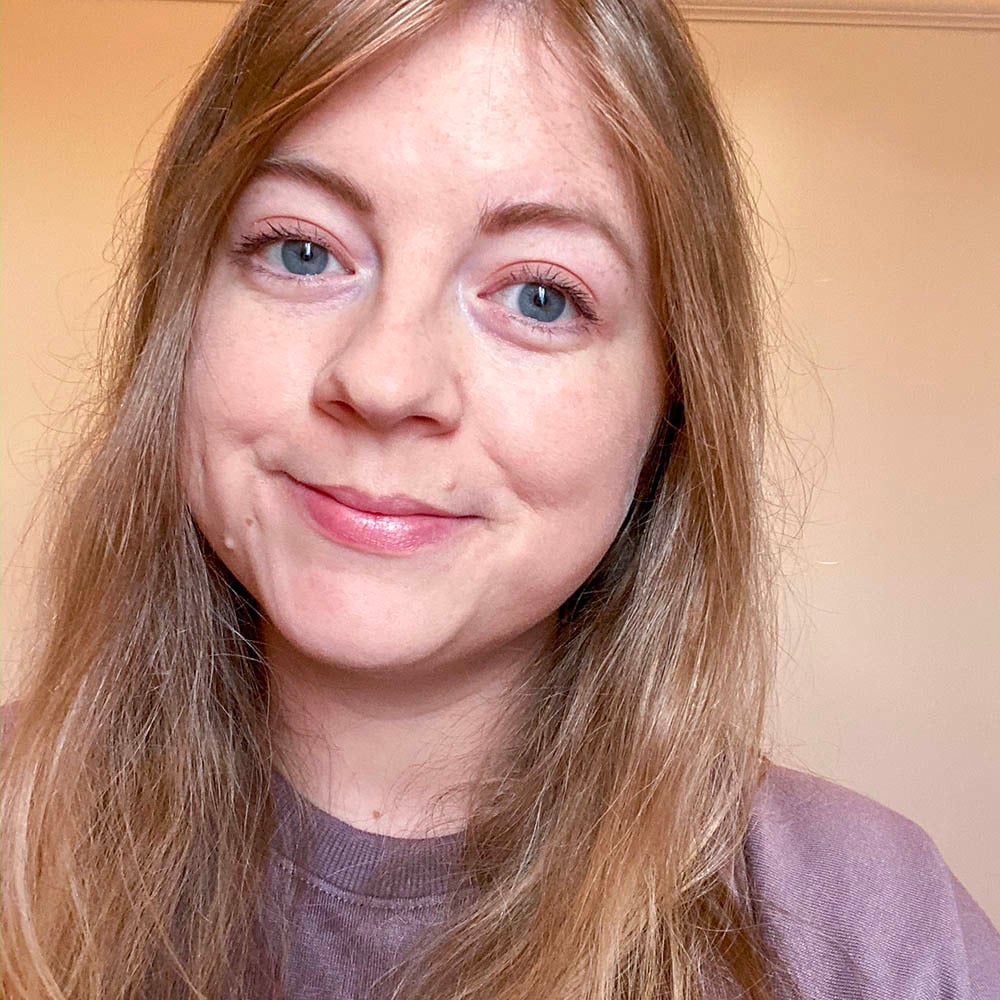 Nicola Scoon is a freelance writer that's passionate about employee engagement and better workplace experiences. She draws on her experience in internal communications to help companies create content that empowers, encourages, and motivates people to create better experiences for all.