At the end of the day, satisfied employees are engaged employees. And engaged employees are the employees that will help your business or brand reach the success that you dream of. Well-crafted employee engagement survey questions will help you understand the wellbeing of your team while ensuring each member's thoughts, ideas, and concerns feel valued.
Don't know what the right questions are or where to start in developing your employee engagement survey? Here are eight questions to get you started!
Continue reading our ultimate guide for more information on how to execute each engagement question.
Why employee engagement survey questions matter
How do you gauge your employee engagement? You create employee satisfaction surveys that ask clear questions designed to unpack current engagement levels.
Survey results paint a clearer picture of how employees actually feel. Employee engagement survey questions are an opportunity for a company to implement strategies that will provide the foundation for a positive working environment that team members will thrive in.
But if you want to gain real, tangible value and actionable insights from these surveys, it's important to give your employees the chance to be truthful and uninhibited in their responses. Clearly discussing problem areas and providing honest employee feedback is easier for some than others. Some of your staff members will welcome the opportunity to give you feedback, while others might be intimidated by the situation.
It's critical to choose questions team members will feel comfortable answering honestly while also providing clear metrics on current engagement or — yikes — disengagement!
8 employee engagement survey questions
Let's learn more about why these eight questions are helpful and what you can do with the feedback you receive.
1. On a scale of 1 to 10, how happy are you in your job?
Some employee survey questions can be interpreted in different ways, which can make it difficult to get clear-cut and genuine answers from your staff. Including a clear 1-10 ranking provides a simple and straightforward question that guarantees a clear-cut answer.
Employee happiness is one of the key drivers of employee engagement, and it contributes to job satisfaction. How happy is each employee at the moment with their current job/role?
Want to make it even easier to answer? Use Polly to create simple and recurring polls your employees can regularly and directly answer in Slack and Microsoft Teams so that you can track employee morale over time.
2. Do you have a clear understanding of the company's strategic goals?
It's difficult to expect top-notch levels of engagement from your employees if they are unaware of the ultimate goals of the company. Does each team member understand the company's current goals?
The answers you receive to this question can provide an outline for more efficient internal communication strategies. It's important for all employees to know the bigger picture and understand how that bigger picture affects their role within the company. Having a broad understanding of company goals instills confidence and motivation that will help the entire team reach milestones.
3. Do you feel valued at work?
Recognition is a crucial part of the overall success of a business, as appreciation in the workplace drives employees to work hard to exceed expectations. As important as knowing what their role is, feeling valued and appreciated is even more paramount.
If any of these are lacking, it is a sure recipe for poor productivity, disgruntled attitudes, and ultimately, turnover. Use this question to gauge whether or not you need to invest more time and energy into employee recognition.
🎉 We're passionate about employee recognition! Learn more in our Employee Award Quickstart Guide.
4. Would you refer someone to work here?
Your company can measure employee engagement and loyalty by asking this one simple question: Would they recommend your company?
Satisfied employees are likely to praise their employers and even recommend them to their friends. Employee experience is one of the strongest ways to ensure positive publicity for your company's reputation. And ensuring that your employees are the driver of this positive message can help you avoid any damaging negativity that could take years to undo.
If you don't score well on this question, take it as a clear sign you need to make some changes. If your employees aren't speaking highly of your company out in public, there's a good chance they're still talking about your business, but in a less than ideal way. Gossip spreads, and this type of talk can definitely hinder your ability to attract top talent.
5. Do you feel that you have the opportunity to reach your full potential here?
If your employees think they won't be able to reach their full potential at your company, they likely won't be sticking around for the long haul. In fact, they might already be looking for another position.
This question is crucial to the financial health and longevity of your business because positive employee retention rates are imperative to a company's success and reputation. Dedicated and talented employees are hard to come by, so make sure you're offering professional growth opportunities to keep your people around. What new initiatives can you launch to help employees feel like they are able to reach their full potential?
6. Does your team help you deliver your best work?
Making sure that your employees are happy with their team members and that teamwork is effective within your organization will deliver the best results for your company. Make sure your employees are supportive of each other and know how to help each other succeed rather than compete with each other. Collaboration and happiness with team dynamics should be a top priority in every work environment, whether physical or remote.
7. If something unexpected comes up, do you know where to go for help?
Do you have processes in place for unexpected situations? And if so, do your employees know who to turn to if something unexpected happens? What happens if a technical issue occurs? What happens in an emergency? What are the protocols for getting an answer to a miscellaneous question? What follow-up will you have?
This question offers the chance to see if your staff members are aware of the different support systems in place. You may have processes in place, but it doesn't do much good if your team isn't aware of them.
8. Is there anything you'd like to add?
If you want honest, detailed, and insightful answers from your employees that will help your business perform better, look no further than open-ended questions.
"Is there anything you'd like to add?" is the ultimate question, and asking this at the end of your employee surveys will ensure that all of your employees have a chance to address any issues that might be on their minds. The end is a great spot for this question because they can elaborate on anything they thought of while completing the rest of the employee engagement survey questions.
Start gauging your employee satisfaction today
Employee engagement survey questions are a great way to help increase employee satisfaction. There are different ways to ask these questions, (and an ideal time and place to ask them!) so take time to tailor these questions for your industry and company culture.
Short on time and don't want to go through the task of creating your own questionnaire? Polly has an employee engagement template for you to use (as pictured below), and all it takes is a few clicks to get going.
Concerned about your employee engagement levels or looking to take your employee experience to the next level? The Polly blog is filled with helpful resources surrounding team engagement, running effective meetings, working from home, work-life balance, and so much more!
Here are some of our favorite articles on employee engagement:
Try Polly for free to instantly improve your employee engagement.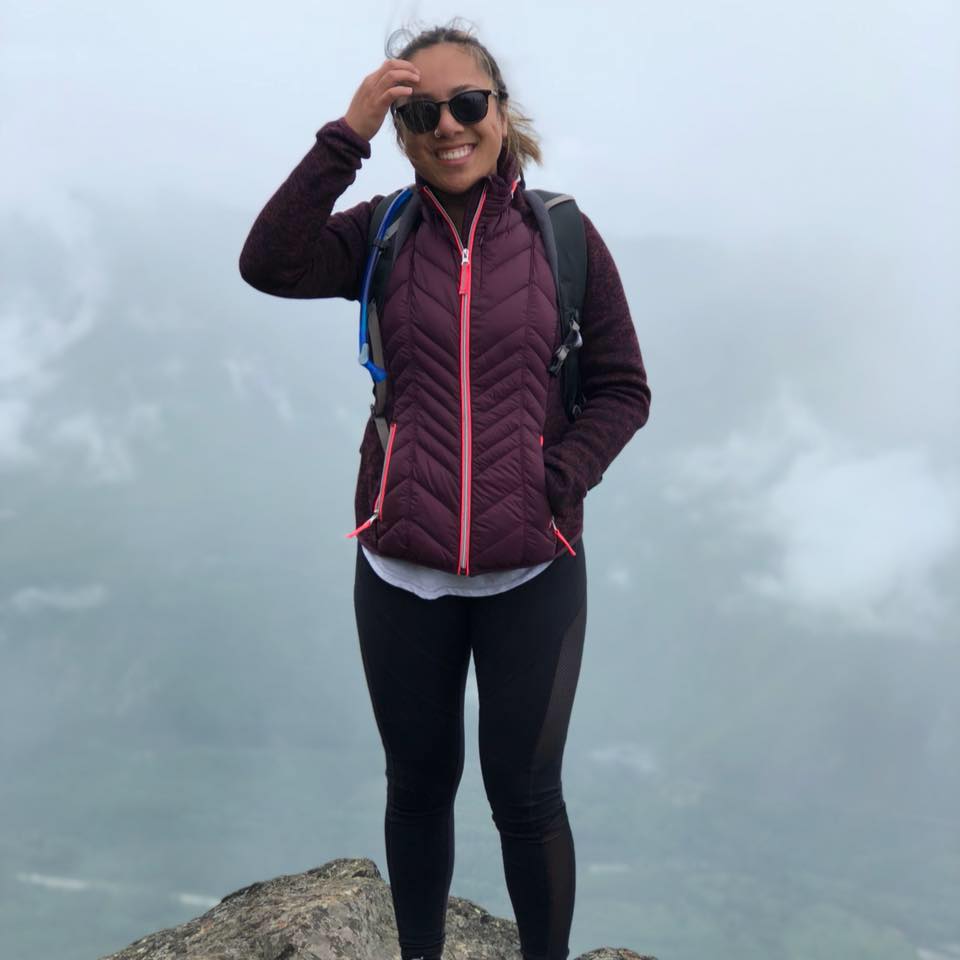 Professional Netflix binge-watcher. Wants to see all of the world.