Our employees want to feel valued, appreciated, and settled in their workspace. They want to feel empowered, trusted, and supported to grow. These are all factors that lead to employee satisfaction, which is key for attracting and retaining a team of talented individuals.
In this guide, we'll explore:
Let's take a closer look.
What is employee satisfaction?
Employee satisfaction is a way of measuring how happy someone is with their job. It covers all the areas of being an employee — from their role and day-to-day tasks to how your employees feel about the people they work with. It's a useful way to understand and monitor how well you're guiding, supporting, and listening to them as an employer.
While employee satisfaction sounds similar to employee experience, the two are actually different. Employee satisfaction explores someone's happiness and sense of fulfillment at work, which can include team relationships as well as how they feel about their role, compensation, and daily tasks. However, employee experience only focuses on the moments and interactions between team members throughout their work life.
Satisfied employees are the ultimate goal. They're more likely to feel happy at work, do a good job, and be a positive presence to those around them. Disengaged and unsatisfied employees are less likely to stay with you, leading to higher employee turnover. With the cost of hiring a new employee at over $4,000, it's worth investing in keeping your current team members happy first.
What affects employee satisfaction levels?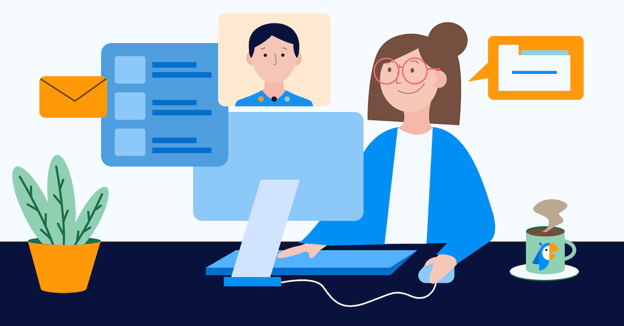 Employee satisfaction isn't just a measure of the role and pay — it covers every interaction and employee experience that someone has while they're a member of your team. This means there's often a large and complicated mix of factors that come into play when someone evaluates how they feel about work.
Let's take a look at some of the things that can have a positive impact on employee satisfaction:
😊 A rewarding role
💰 Competitive pay and benefits
⏰ Flexible working hours
👍 A positive company culture
📗 Career development opportunities
🤗 A supportive manager
What might be surprising is how people rate these factors when it comes to job satisfaction. While pay and perks are still relevant, a recent survey found that over half of respondents said the people they worked with contributed most to their job satisfaction. This is a useful reminder that people stay for people, so it's key to focus your efforts around relationships, teamwork, and communication.
14 ways to keep your employee satisfaction levels high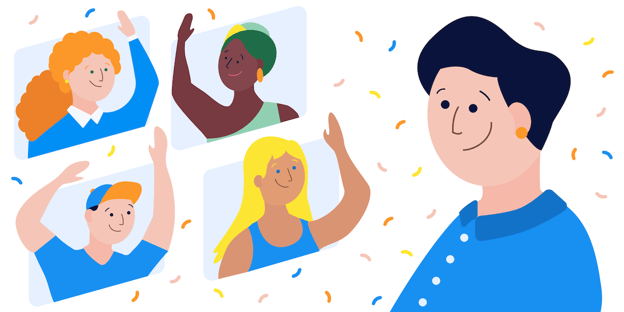 Employee satisfaction should be a priority — but what does that look like in reality? Here are some of the best ways to check in with your team members, boost employee morale, and create a more supportive place to work.
1. Refine your company culture
A positive company culture can give your employees a better sense of purpose, fulfillment, and joy at work. Take a closer look at your company culture, see if it matches who you want to be as a company, and work with your team to shape it into something everyone's proud of.
2. Celebrate success
Recognizing hard work and rewarding success are powerful ways to keep employee satisfaction levels high. Call out great work in your Slack channels, and share positive feedback in one-on-one meetings with team members. Take your celebrations to the next level with creative staff awards your team actually wants to win.
3. Embrace transparency
People can feel dissatisfied at work if they feel like they aren't getting told the whole story. Be open and transparent with your team members about company news, targets, opportunities, and challenges so they feel like a valued part of the group. Adopting a culture of honesty and transparency is also a great way to avoid miscommunication in the workplace.
4. Empower your team members
Everyone's unique, and we all have different wants, needs, challenges, and responsibilities. Empower your employees to work in the way that suits them best, so they can feel appreciated and trusted to do their best. Let them set their work schedules, make decisions in their areas of expertise, and have some freedom to tailor their role to their talents.
5. Offer the right pay and benefits
While pay and benefits may not be the top thing when it comes to employee satisfaction, it still makes a difference. Set an equitable pay structure, and offer a decent salary and bonus package. Ask your team members which perks matter, and invest in those. Offering higher pay may cut into your bottom line and profitability, but it's a win for employee retention.
6. Introduce flexible working conditions
Flexible working is a more important factor than ever for most of us. Whether your team members want to drop their kids off at school, take care of a relative, or simply go to their favorite gym class, flexible working allows them to work and live at their best. Help your team members create a better work life balance, and enjoy greater employee satisfaction as a result.
7. Create opportunities for career growth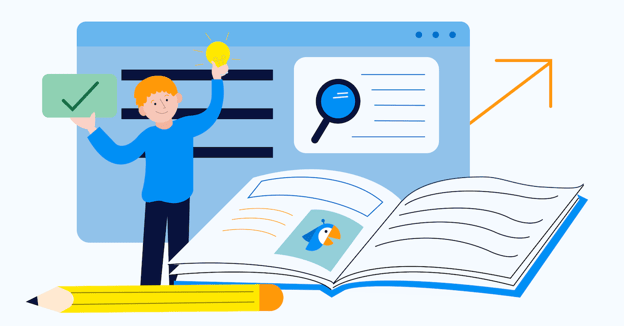 Investing in career development opportunities can keep you from losing your top talent to rivals and reduce overall employee satisfaction levels. Invest in pathways to leadership, training courses, mentorship, and new opportunities that give your people ways to grow and excel.
8. Embrace feedback
Employee feedback is an integral part of running a business based on transparency and growth. Guide your team members on how to give feedback to their boss and the other way around. Encouraging people to give and receive feedback in a positive way can create more honesty and room for solving problems quickly.
9. Promote wellness
In a recent survey, 92% of people said that employers should use technology to improve employee wellbeing. You can invest in initiatives, tools, apps, and subscriptions that foster physical and mental health and wellness — like an online counseling service or a fitness app.
10. Create a sense of community
When you're part of a team, the people around you can lift you up and make you feel amazing at work. Teamplace and team relationships are a key driver in workplace satisfaction. Introduce ways for people to connect — like team-building activities, Zoom icebreakers, and trivia questions. Create a feeling of community within teams and right across your company.
11. Train your leaders
Communication should be a key focus for any management training. Research found that 91% of employees feel their leaders lack communication skills, which can have a huge impact on the delivery of good and bad news and how relationships are built. Invest in training for your managers and leaders, so they can help guide everyone in the right direction.
12. Provide the right tools
Give your team members all the tools and equipment they need to do an amazing job, and they'll feel more content and satisfied in their work environment. Invest in furniture and office supplies, and give your remote team members a budget and support to find the right equipment. Pay for tools and subscriptions that make people's working day easier, and they'll be more likely to feel happier at work.
13. Give everyone a voice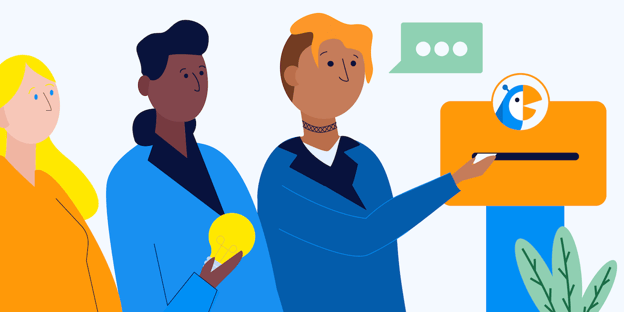 Most of these are great ways to raise employee satisfaction levels overall, but you also need to focus on individual employees. One way to do this is to make sure you empower everyone to use their voices, promote inclusivity, and make introverted employees feel welcome. Use a tool like Polly to give people the opportunity to give anonymous feedback, submit questions in advance, and share progress updates.
14. Check in regularly
It's hard to know where you stand with employee satisfaction unless you check in regularly. Use a mix of employee engagement surveys and pulse surveys to see how people feel at work. Use the results from these employee satisfaction surveys to shape an even better culture moving forwards.
Sustain and monitor your employee satisfaction levels with Polly
We know how valuable keeping your team members happy is. Employee satisfaction should be a top goal for any people-conscious leader. If you want to make your culture and workplace more supportive and rewarding, invest in the tools and processes that help you get there.
Polly's employee engagement features can help you connect with the people around you, offer feedback and support, and enjoy moments of fun together. Find out how our platform can help you keep your employee satisfaction levels high — try Polly today.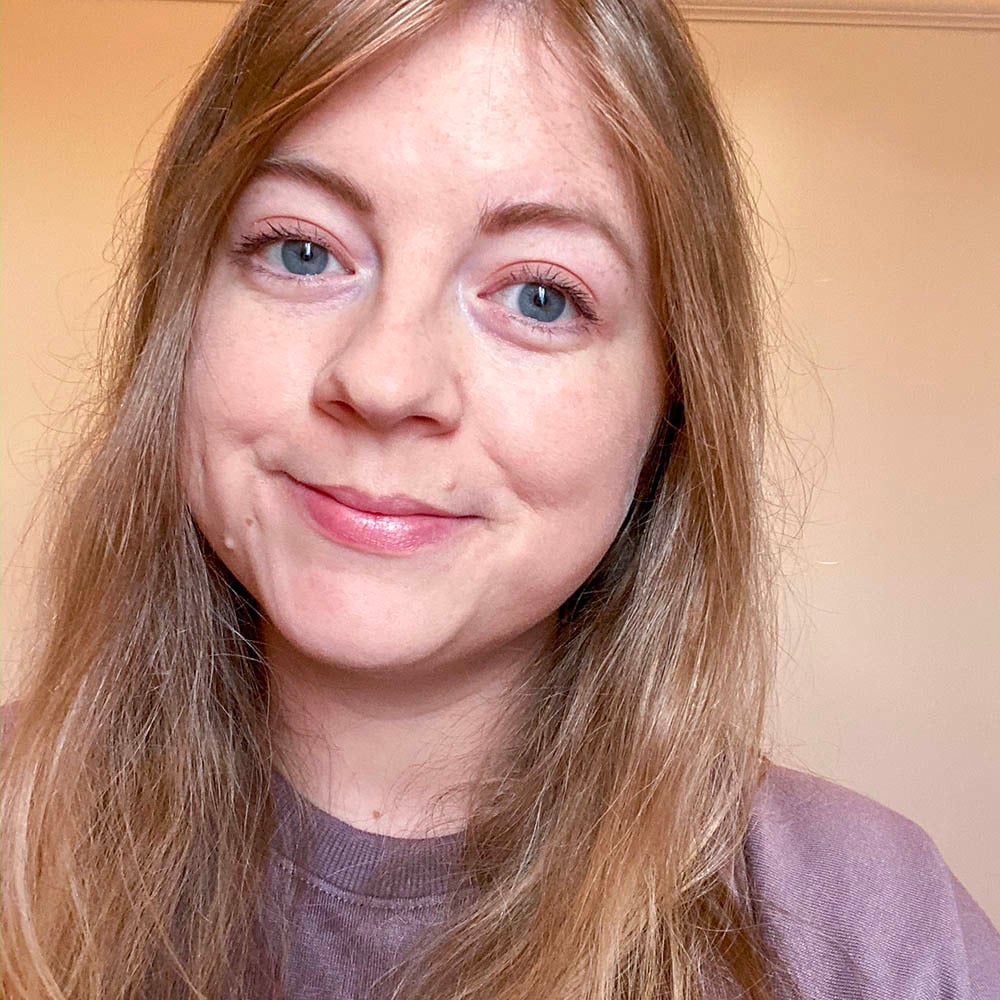 Nicola Scoon is a freelance writer that's passionate about employee engagement and better workplace experiences. She draws on her experience in internal communications to help companies create content that empowers, encourages, and motivates people to create better experiences for all.