For introverts, the thought of switching jobs can be a very scary one. After all, you've spent a lot of time building friendships with the colleagues at your current workplace. You know the place inside and out. Having to do it all over again at a new place, with a lot of new faces, is intimidating.

But I can tell you from personal experience as an introvert that there's no need to worry this much. The reason I'm so confident about this is because, having gone through this process myself, there are ways to make it all much easier. And one of those ways is through a tool called Polly.

Here's how my experience started. I wasn't feeling challenged enough at my old job, so I set off on a job search. One day I found a listing for a Full Stack Engineer at a company called Polly. As I went through the job description, everything looked exactly like what I had hoped for in a job. I immediately applied for it, and after a few weeks of interviews I got the job!

Now that I had given notice at my old workplace, the uneasy feeling about starting at a new job crept in every day. The thought of having to interact with new people was tough for me. Luckily it was a remote role, so I wouldn't have to do much interacting face to face. But still, it can be pretty challenging to get through the daily meetings. Little did I know that my work transition wasn't going to be anything like I had imagined.

Here are four ways templates from Polly can help introverts like me get up to speed in their new roles.

1. New Employee Follow-Up
On my first day, I was given a document with all sorts of instructions on how to navigate the first couple of days and weeks, all the way up to the first quarter. It also included the to-dos to get set up and running as soon as possible. It was refreshing to not have to interact with anyone to get onboarded. This document was something the company, as a startup, seemed to have added to and developed based on the feedback of the new hires. Along the way I made changes to some of the onboarding instructions myself whenever I felt changes were necessary. And this is when I got to interact with my first few Polly templates.
Pollys are like questions that can be multiple choice, text-based, or many other means of gathering information. I received a New Employee Follow-Up polly in my Slack channel about how my first day was, how I found the whole onboarding process, how helpful my onboarding buddy was, among other things. This was a very positive experience for me, as I felt no issue sharing my candid feedback over a polly, something I wouldn't have been able to do on the first day in a meeting with an actual person from HR.
2. Daily Standup
Over time I started to get a polly every day. Some were scheduled for every work day as a daily standup—something that was done at former workplaces as an actual meeting every day, which would eat up an hour of crucial work time. But sending a polly for daily standups is super efficient for everyone on the team.
You can break your updates down across three short and simple questions like what you worked on yesterday, what you're planning on working today, and if you need assistance with something. In which case, someone from your team would reach out and help you get over the line. Not only does this practice save plenty of time every day, but it also helps more introverted team members from overly interacting with others.
3. First Days on the Job
Still another polly I got would ask about my experience working at the company after 30 days, 90 days, and so on. I always shared candid feedback in these pollys, knowing that my feedback would not go into the void never to be read or acted upon. I would actually witness changes to improve my working experience coming from the HR department and higher-ups.
4. Trivia
But Polly isn't just a useful tool for work and productivity—it's a lot more. One of my first fun Polly experiences was when I took part in an all-hands meeting.
To kick things off and break the ice, the meeting host sent a Trivia polly, which is a bunch of multiple choice questions, appearing one by one, with a timer to get everyone engaged in a fun activity. These questions are based on trivia from TV shows, video games, and movies, among other things.
Trivia was super fun to get into, and not only did I enjoy getting the answers right, I also found coworkers who shared some of my interests. Making discoveries like this, I believe, goes a long way in making new friends, which otherwise might have been more difficult for me as an introvert at a new company.
Final thoughts
All in all, as I continue to get accustomed to my new work culture, I feel that Polly, the product, has played a huge role in making things easier for me in this whole transition. Incorporating Polly templates into your organization's usual work processes can help you to improve the engagement of your employees, especially the introverted ones.
Level up your next meeting, try Polly for free today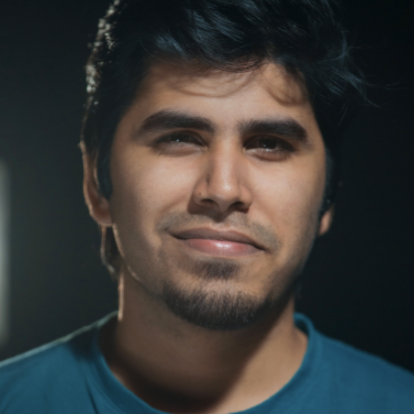 Tech Enthusiast | Cinephile | Gamer | Music Lover | Arsenal Fan | Introvert | Niceguy