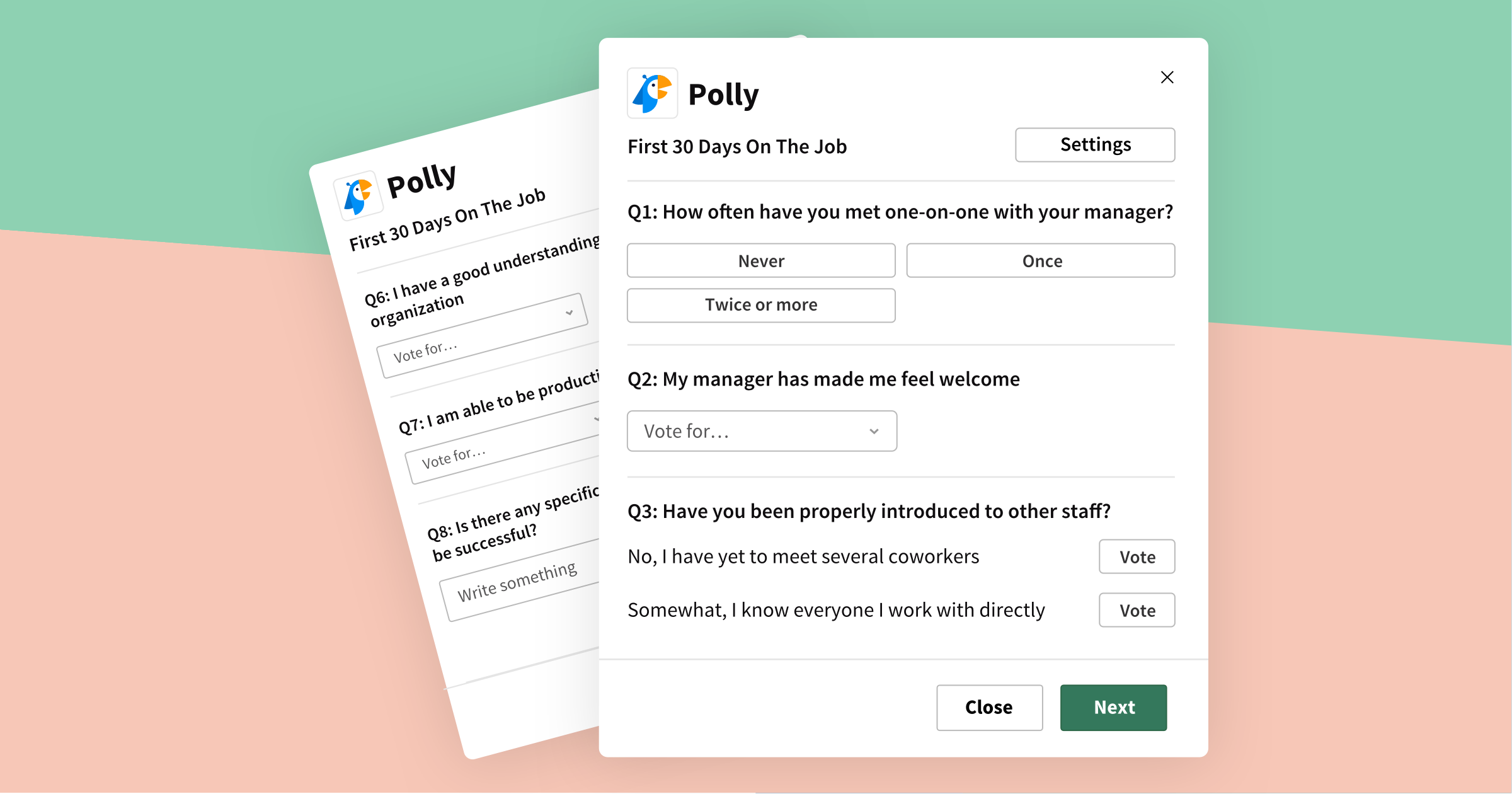 Check in on new employees after the first 30 days.
The first 30 days of your new hire's tenure is one of the most exciting and impactful periods. It's important to ensure that your new hire is set up for success by checking in around that 30-day mark.
This template is meant to gauge how your new hires are feeling, with plenty of opportunity for additional one-on-one follow up depending on the survey results. The template can be used on an ad-hoc basis for select new hieres, or within a workflow to automate the onboarding process for all your new hires.
Template Questions:
How often have you met one-on-one with your manager?
My manager has made me feel welcome
Have you been properly introduced to other staff?
My coworkers have been friendly and helpful
I have the information, tools, and resources I need to do my job successfully
I have a good understanding of my role within the organization
I am able to be productive and effective in my position
Is there any specific training that you feel you need to be successful?
Are you experiencing any challenges in particular I can assist you with?