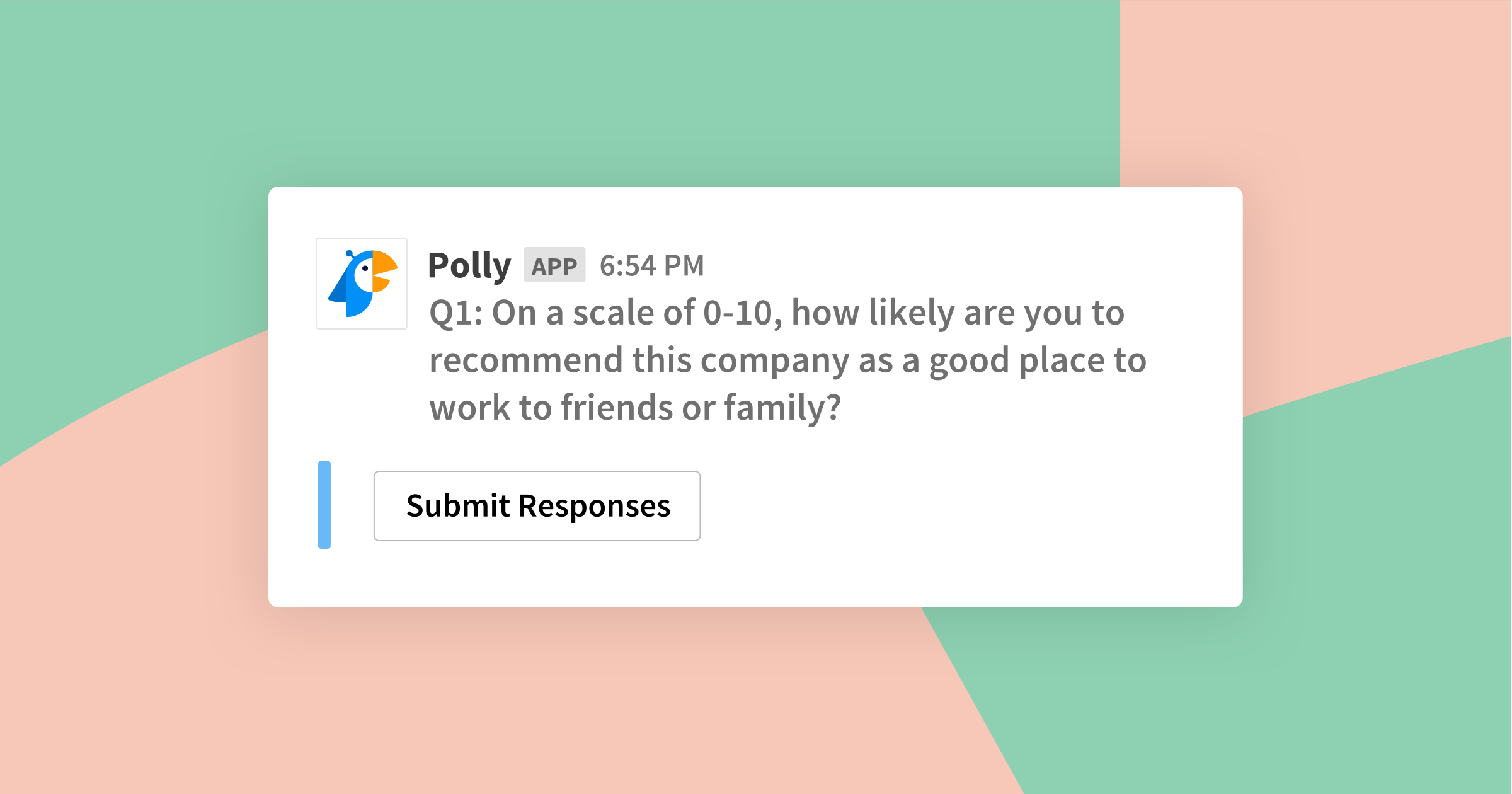 Get a quick pulse on your employees' satisfaction and productivity with a recurring employee NPS survey in Slack.
A simple but powerful single question with the option to provide comments can tell you a lot about your employee's productivity. Understand the state of your organization's engagement, health, and satisfaction with an employee NPS survey on a regular basis.
Template Questions:
On a scale of 0-10, how likely are you to recommend this company as a good place to work to friends or family?