The amount of time spent on screens has left some team members feeling like they're living the same day on loop like they're inside the movie Groundhog Day.
Online meetings are a logical answer to the office shake-up resulting from the pandemic. As a result, team-building activities may have slipped to the bottom of the priority list. Luckily, we're here with a few Zoom icebreakers to re-energize your team meetings and boost engagement. We'll also talk about the benefit of a brief warm-up, how it connects remote teams, and pro tips for being an icebreaker facilitator.
What are virtual icebreakers?
The best icebreaker can work as a friendly warm up that makes everyone comfortable and gets them talking.
Icebreaker games can feature trivia, fun facts, and other activities that serve as team energizers or conversation starters. They help change up the routine so it brings new life to an otherwise routine or mundane video call.
Zoom icebreakers help to strengthen dynamics in existing meetings by adding fun to the work day and strengthening team bonds. These activities can help build team connections you can build on in virtual happy hours.
Here are some bonus effects of Zoom icebreakers:
Potential for

more effective brainstorming

as the team feels more connected and open to sharing their ideas
Helping team members look forward to meetings
Added laughter and connection in your life and your co-workers' lives

Promoting inclusivity

by giving a voice to team members who prefer not to participate in more conventional formats
3 tips for creating Zoom icebreakers
Logistics play a part in a successful ice breaker activity. If you have a larger group to work with, you'll want to plan accordingly. This helps make sure that everyone can participate rather than watch silently from the virtual sidelines.
Here are three things to keep in mind to make your virtual icebreakers foolproof:
Keep it simple: Make it as easy as possible for people to participate. Forget complex prep or props and keep it focused on a guessing game,

some trivia

, or personal anecdotes. You can still do icebreakers in a fun way without a lot of work. For example, try asking the members to choose a Zoom background of a country that's on their travel bucket list.
Know your game's objective: Whether the team has grown recently or there's a reorg coming up, try to identify the activity's goal. Some examples of icebreaker goals might include to create more collaboration, learn more about each other outside of the office, or

check in on team engagement

.
Keep it light: The next step is ensuring a positive participant experience. Ice breakers work best when they feature light questions that are easy to answer.
The 7 best icebreaker ideas for Zoom meetings
Polly can help connect larger groups with Icebreakers, Hot Takes, Word Clouds, and Quizzes.
Here are some more ideas for fun icebreakers that can suit most group sizes.
1. Classic icebreaker: Any size
The best part of icebreakers is how easy they are to integrate. For example, rather than awkwardly gazing at one another while you wait for others to join the Zoom call, you can send a fast icebreaker. This quick social game takes less than a minute to send.
Pick an icebreaker question by shuffling through the randomized options or create your own. When the answers are in, they are posted in real-time and often spark fun debate.
2. Eye Spy: 20 people or less
This game is easy to play by focusing on your team members' virtual backgrounds. You can each take turns picking out an item you spot in a coworker's background. After it's spied, that person can share its backstory. It's almost like a show and tell but with a more collaborative spin.
3. Guess who the desk belongs to: Any size
It's fun to see how your colleagues work at home. Whose desk is organized chaos? Who has the poster of Harry Styles on the wall?
Get each team member to take a snapshot of their desk and send it over before the meeting.
Post each of the pictures in the group chat with an easy multiple-choice Polly displaying all your teammates' names as the fields.
4. Nostalgia scavenger hunt: 10 people or less
This activity is best suited for small groups or in breakout rooms during a bigger meeting so everyone gets time to share. When you call on a person, they'll bring a sentimental item on screen and share a few words about why it's special. It could be anything from a yearbook picture to a favorite childhood book or a family recipe.
This can also work as a Hot Take. Create fun facts about popular toys, snacks, or television shows from the past and have the team cast their vote on their favorite.
5. Word Cloud vacation goals: Any size
Ask a travel-related open-ended question like, "What's your dream vacation destination?" As participants respond, a word cloud will automatically form with the group's answers.
If there's consensus on the same country, the size of the text grows in the word cloud to show that more people chose the same answer.
Compare the results and discuss your travel dreams. Even if it's not exactly a vacation, it can get the group dreaming of their next holiday destination.
6. Two truths and a lie: 10 people or less
This is a great icebreaker exercise for teams who have new team members or are just getting to know each other. Ask for three statements from each participant, two of them being fun or strange personal facts and one that is totally false. Have the team try and guess which of the facts is false with a multiple choice polly.
7. Virtual meeting team photo: Any size
Why not commemorate the moment with a team photo that involves a theme, prop, pet, or just funny faces. If you make it a regular part of your virtual meetings you can even compile the photos for a pdf slideshow or yearbook. Who doesn't love a yearbook? You can also share these team photos through social channels too so your customers see the more human side of your team.
Polly supports your quest for a connected team
No one ever says, "I prefer less fun at work."
So, take the time to create more opportunities for playful bonding moments between team members, and you'll enhance the workday on many levels. A happy team often results in higher engagement and productivity levels, so it's a win-win for leadership too.
Polly can help you as you encourage team bonding. Whether you have 30 seconds or 30 minutes, we make it simple for you to create rewarding rituals with your team.
Try Polly in Zoom in your next meeting to see how we seamlessly integrate Zoom icebreakers. Explore the world of virtual icebreakers and you can expect more laughter, lightheartedness, and connection during the work day.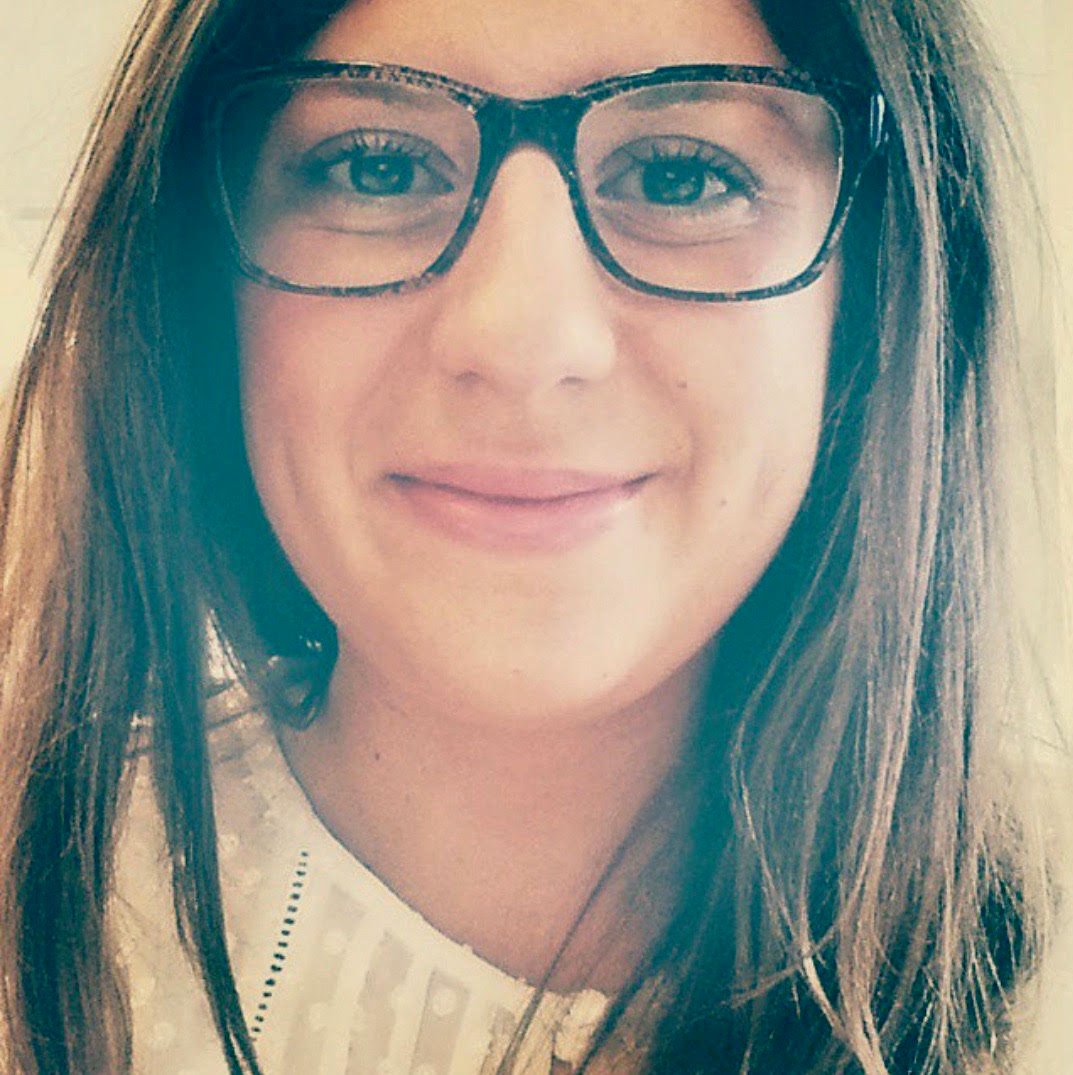 As a nomadic freelance writer, story lover, and professional snacker from Toronto, Canada, Briana's love of writing (and entrepreneurship) started as a kid when she would take the proceeds from her lemonade stand to buy notebooks and pens. After 5 years in creative recruitment, she took the plunge into freelance life, moved to Europe, and began writing full-time on topics like start-ups, wellness, design, travel, and tech.