Polly is all about enabling organizations to hear their employees' voices. When team members are able to communicate in the workplace in an open and honest manner, the company culture becomes richer. While Polly is known for capturing instant feedback from employees, there's actually much more to it than meets the eye.
Polly offers some extraordinary and distinctive features that promote not only employee engagement but also fun, productive, and goal-driven conversations between direct team members and others across the organization. These features benefit remote employees in addition to those in the office.
Check out the following suggestions for some new and creative ways to use Polly to enhance your team culture!
1. Trivia
Does someone on your team always brag about how well they know '80s music, world history, the NFL, or even the sitcom "Friends"? Put their knowledge to the test with a trivia game that can be played directly in Slack or in a Microsoft Teams meeting.
Trivia is a fun way to connect with teammates near and far based on common interests that don't always come up in daily work conversations. Whether you run a Trivia before a team meeting, all hands, town hall, or even just for fun on a Wednesday afternoon, it's an interactive way to connect everyone on the team while putting them in the hot seat.
2. Hot Takes
Polly focuses on bringing employees together, but sometimes it's more fun to spark a heated debate among team members with a round of Hot Takes. What better way to start a team-building event or conversation than to give people the opportunity to express their point of view and opinions? There are all kinds of spicy topics to get folks talking, like:
Is a hot dog a sandwich?
Which is better: talking on the phone or texting?
Everything tastes better with ranch.
Adam Sandler movies are actually really good!
Try Hot Takes to get your team engaged in conversation and learn more about their opinions on silly topics.
3. New employee onboarding
Helping employees feel like they're part of the team from their first day onward can be a big task for both the employee and the organization. Polly not only makes this process simple, it can also automate it so new employees' feedback, impressions, and needs are automatically recorded and accessible by the onboarding team. Whether it's been one week, 30 days, or 90 days on the job, Polly will automatically send a direct message to check in on newer employees.
Gauging new team members' initial experience will not only improve the onboarding process future hires receive but will also help you to better understand your employees and support them as they settle into the team culture. Use Polly to schedule or automate this process to get all of the benefits without any monotonous work.
4. Zoom integration
As organizations adapt to holding team meetings virtually, video call fatigue continues to be a common theme among employees. Whether during a town hall, all hands, or team meeting, managers and leaders are trying to find additional ways to engage their team members. Polly has the tools to bring fun and excitement back to these meetings.
Drive meaningful connections among your team with the Polly for Zoom Apps. Want to get people engaged? Open your meetings with Icebreakers or Hot Takes to get your team talking. Need a way to structure your Q-and-A sessions? Use the Q and A feature to upvote important questions to discuss with the team or respond to a question quickly and directly. Want to know how beneficial the meeting was? Gather instant feedback with an open text, multiple choice, or rating polly. We give that ⭐⭐⭐⭐⭐!
5. Open Forums
Remember old-school suggestion boxes? Polly is bringing the concept back to the modern era with Open Forums.
Open Forums allow anyone on your team to submit suggestions, feedback, or questions—anonymously or not. Since it's digital, an Open Forum submission can be responded to in a matter of minutes rather than weeks! This helps employees feel like they're heard, valued, and that they contributed to the organization's success. Use this tool to foster a team culture of candor and mutual respect.
6. Pulse Check-ins
With many organizations moving into a virtual or hybrid working model, it hasn't been easy to check in on employees. Even leaders with the best intentions can forget when they don't see their employees face to face each workday. A Pulse Check-In is a great way to quickly gauge the team's mood by asking:
How's your week going so far?
😍 Great

🙂 Good

😐 OK

🙁 Not Great

😔 Bad


Pulse Check-Ins can help determine if individuals are feeling safe, overwhelmed, motivated, anxious, distracted, productive, or anything in between. When your team members can be open, honest, and direct about their experience at work, managers and leadership can proactively boost morale.
7. 1:1 Meeting Coordination
It isn't a secret that consistent and focused one-on-one meetings play an important role in any employee's success. It opens the door to an ongoing feedback model from both the top down and the bottom up. As managers are promoted or expected to start conducting one-on-ones, many don't know where to start or how to organize their meetings. Polly offers a uniform structure and platform to facilitate productive, meaningful, and consistent conversations.
1:1 Meeting Coordination helps employees and managers organize important topics such as current goals, potential roadblocks, and recent successes. When used to promote a positive line of communication, this tool can also enable team members to openly communicate their happiness level, home life, and potential hardships they're facing. Building trust between employees and their managers cultivates a positive and thriving team culture.
Ready to try for yourself?
Polly can and should be used for more than your basic questions like "When should we have the meeting?" or "What do you want for lunch today?" While Polly certainly can assist in deciding between hamburgers or hot wings, it's flexible enough to address several aspects of your organization's day-to-day workflow.
From Slack to Microsoft Teams to Zoom, you can use Polly's many features to amplify your employees' voices and start gathering the feedback that matters most to them and to you.
Try Polly today to help boost your team's culture.
Sign up for our newsletter and get 25% off a new Polly subscription!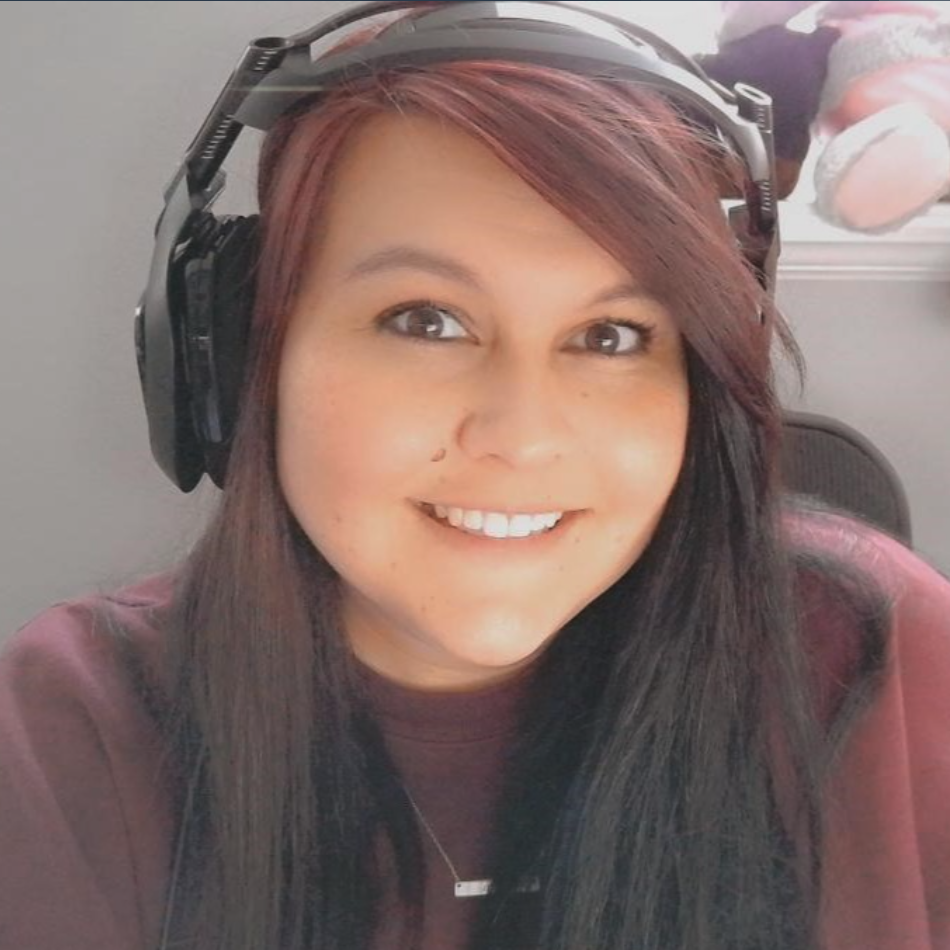 Friendly introvert who is passionate about others' success and happiness. Gamer, foodie, and music lover. My happy place is with my family, partner, and pets.