HR professionals have their hands full at the moment. With so many opportunities out there, especially with remote work, it's a struggle to attract and retain talented people. The Great Resignation is real, and employee turnover remains a concern. People place higher value than ever on work-life balance, benefits, and company culture. This mix means you can't ignore the value of employee experience.
Let's take a closer look at what employee experience is, why it matters, and some ideas to help you improve your own approach to employee experience.
What is employee experience?
Employee experience (EX) is everything that someone sees, experiences, and contributes to at work. Every moment that happens at your organization contributes to employee experience in some way, which means company and team culture plays a huge role in shaping how your team members feel at work.
Employee experience is shaped by almost everything, including these positive moments:
💼 Representation at leadership level
😀 Praise from a manager or coworker
✅ A positive onboarding experience
📓 Opportunities to explore personal development
🏕️ A culture that aligns with their goals
It's also shaped by negatives too, like these:
😥 Hurtful feedback from a team member
🏥 Lack of health care or wellness benefits
📈 No suitable growth opportunities
❌ A culture that doesn't feel welcoming
📪 No way to share ideas and suggestions
Your end goal should be to create a positive employee experience for everyone on your team. Think of EX as similar to customer experience (CX) and raising customer satisfaction levels, only the customer, in this case, is your team member.
Why does employee experience matter?
The right employee experience strategy has a positive impact on every stage of the employee journey.
🧲 It's easier to find the perfect candidates because they've heard all about how wonderful it is to work with you.
👍 It creates a healthy, thriving work environment for your existing team members — filled with ideas, initiatives, and a culture focused on well-being and employee satisfaction.
🧡 It's easier to

retain talented employees

, because they know and love the experience with you.
Investing in well-being, perks, and other experience initiatives creates a better work environment, makes it easier to retain talent, and can help deliver better business outcomes. In fact, 61% of people surveyed say that well-being drives improvements in productivity, retention, and profitability. Empower your human resources team to create an employee experience strategy (EX strategy) with the tools to make a real difference.
15 ways to improve the employee experience at your company
We know how valuable it can be, but how do you create an unmissable employee experience? Here are some ideas to inspire you to improve your employee experience right across the employee lifecycle.
1. Communicate and live your values
Employee experience is typically a bottom-up initiative that focuses on your team members' needs, but sharing your company values is still hugely important. Doing this helps people feel like they're working towards something together, especially if you can demonstrate that you live your values through everyday work. Company values mean little if they only exist on paper, so make them part of your employee experience by practicing them every day.
2. Review your hiring process
The employee experience starts before someone even joins you. A negative onboarding experience here can impact the way someone feels when they join your team and continue working with you. Ask your HR team to review your hiring process — from how you word your job postings right through to how you run interviews. Use our interview feedback template to uncover valuable insights from your team about candidates and the interview process. . You can then use this to make your hiring process even more effective for everyone involved.
3. Refine your onboarding process
For most people, that transition to a new job can be challenging. Investing in your onboarding process shows that you value your team members as individuals, and care about their journey with you. Create a positive first impression with an onboarding process that's welcoming and focused on what your new employee needs. Schedule in a new employee follow-up, and use Polly to help you engage with your new hire right through the onboarding experience.
4. Promote diversity and inclusion
Establish a diversity and inclusion strategy that helps you create a better workplace culture for all. Without a focus on diversity, you're at risk of missing out on incredible talent and providing a welcoming, thriving space for everyone. If you already have one, work towards your goals to make your company more diverse and inclusive, with personalized experiences that shape a better future. Use tools like Polly to help build inclusivity into remote meetings and right across your workplace.
5. Prioritize the perks and benefits that people want
Every employee has different priorities. For some, flexible working is their main concern, while others favor unlimited time off or access to wellness perks. Use our HR benefits survey template to send a polly to your team members to find out what matters most to them. You can then use this valuable data to create a pay and benefits package that's attractive and relevant. This thoughtful approach to pay and perks is another reminder that you care about people's lives and priorities outside of work, which results in a positive employee experience.
6. Invest in technology that makes things easier
Look for technology, tools, and features that can help create a better employee experience — like team communication, project management, and meeting management. Polly's meeting management features give your team members a powerful co-pilot to help them plan and run engaging meetings in a better way.
7. Review and improve your internal communication
Nobody's internal communications strategy is perfect, which means there's always room for improvement. Take advantage of Polly's internal communications features to help you capture instant feedback on company announcements, host staff awards, and encourage peer-to-peer recognition. This helps create a more connected workplace experience, with a culture of communication and open dialogue for all.
8. Create opportunities for people to connect
Remote work can feel lonely at times, so introduce ways for your team members to connect and have fun. Set up a trivia game in Slack or in a Teams Meeting that people can join in real-time, for a relaxed way to spend time with others. You could also encourage people to host "ask me anything" sessions where you can get to know each other better or run Zoom icebreakers before company meetings. These casual games not only help bring people together — they create a more positive employee experience overall by showing that you're invested in creating feel-good moments.
9. Check in with your team members regularly
Staying in touch with team members is one of the best ways to understand what's happening and how people feel about their everyday employee experience. Pulse surveys help you to monitor changes in sentiment, so you can act in a more strategic way to support your team. Send a remote pulse check-in polly at a regular cadence to keep an eye on changes and trends across your team.
10. Discover what matters with employee engagement surveys
It's almost impossible to create a great employee experience if you don't know how employees feel. Employee surveys help you surface useful data so you can make the best decisions for your team. Not only do you discover valuable insights, but sending regular Slack surveys can help increase engagement. Use our quarterly employee engagement survey as a quickstart way to capture feedback on your employee experience.
11. Create a culture of transparency
Whether it's performance reviews or breaking company news, transparency should be a core value at any forward-thinking workplace. Transparency helps build trust, which is essential if you want to create a thriving employee experience. Promote employee feedback and transparency at all levels by sending pollys on a regular basis to all team members. Use our meeting feedback template after key meetings too, so you can understand where you can improve.
12. Make your office space feel welcoming
If you all work together in one workspace, find ways to make that work environment feel welcoming. A bright, fun space can help people feel energized, while a calming space is perfect for encouraging reflection and balance. Consider layout, colors, lighting, and little touches like plants and a stocked snack bar that can create a more focused place to spend time. Get your team members involved in the process with our snack refreshment template. People can suggest new snacks or request a restock of their favorites.
13. Welcome suggestions from your team members
There's always something we can improve on. Embrace that by opening up a digital suggestion box for your team members to use. Encourage people to share ideas, suggestions, and tools that would make your company a better place to work. If you decide to run with an idea, bring the person that suggested it into the decision-making process so they can feel involved throughout. Not only does this help with your transparency goals, but it's a great way to build innovation and leadership into your employee experience.
14. Create opportunities for learning and growth
Sometimes people leave because there simply aren't any opportunities for career development. For ambitious folk, that can have a negative impact on their employee experience. Look for ways to create room for growth and learning by funding training courses, investing in career programs, and offering routes to become a business leader.
15. Find out what's not working with stay interviews
Most companies hold exit interviews, but there's a chance to retain your best employees before they leave with a stay interview instead. Schedule a 1:1 meeting with your team members and dive into why they're thinking of leaving. Discuss how you can work together to find a way for them to stay with you and thrive. Invest in fixing the reason why people leave, and it could switch from your downfall to your best competitive advantage.
Make employee experience a priority at your company
Use these ideas to help you put together a strategy to create a positive employee experience for everyone that you work with. Put inclusivity, wellness, and personalization at the heart of your plan, and you have a winning way to attract, support, and retain your talented team members.
If you're ready to kickstart your new approach to employee experience now, try Polly. Our employee engagement and internal communications features give you an easy way to prioritize employee experience. Seek feedback, share good news, run fun quizzes, and open up communication with just one platform. See how easy it is to create a better experience for all — try Polly for free today.

Try Polly for free to instantly improve your employee engagement.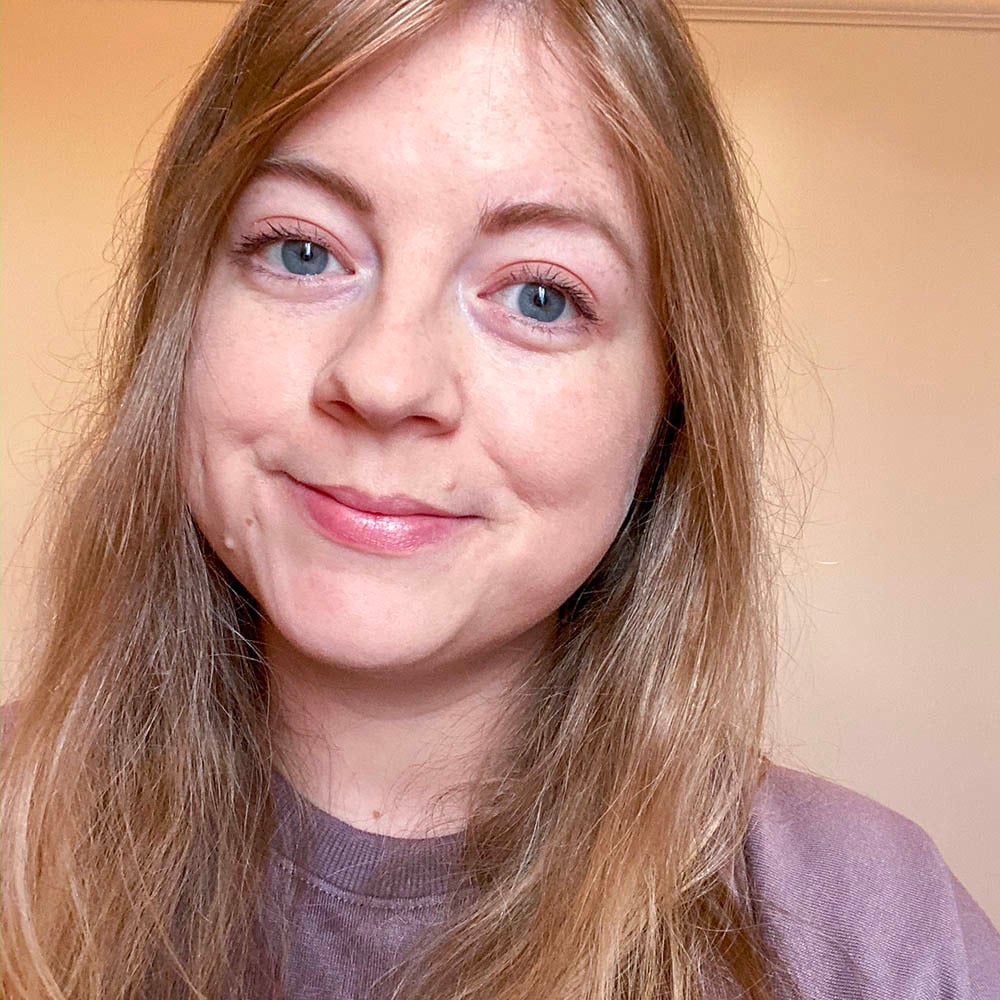 Nicola Scoon is a freelance writer that's passionate about employee engagement and better workplace experiences. She draws on her experience in internal communications to help companies create content that empowers, encourages, and motivates people to create better experiences for all.