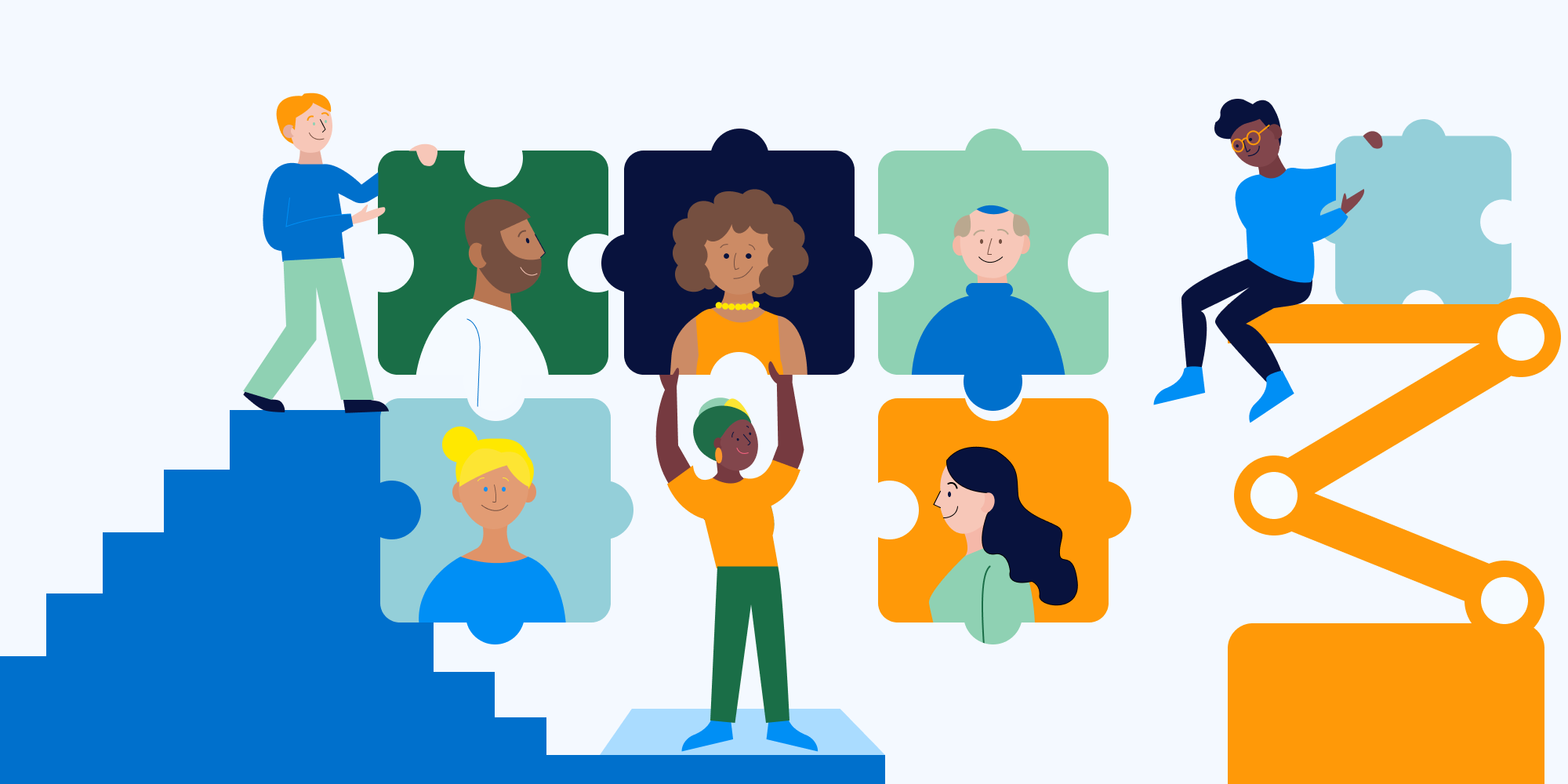 Employee engagement is often one of the top goals of leaders and HR professionals at any forward-thinking company. You know that engaged employees work better, make better team members, and enjoy what they do more than disengaged ones. So, you need to plan the right employee engagement activities to keep them connected and communicative.
In this guide, we'll explore:
Here's what you need to know about employee engagement activities.
How to keep employee engagement levels high
Engaged employees feel happy at work and help you grow through meaningful, freely-given feedback. In contrast, disengaged employees can lose focus, struggle silently, and experience burnout — and you often won't know it's happening until it's too late.
Raising your employee engagement levels makes it easier to help people navigate challenges, identify opportunities, and celebrate success.
Employee engagement will naturally change as your company sets new targets, shifts culture, and welcomes new team members. Here are some valuable tactics to help you keep it high throughout the year:
Engage from the start — create a smoother hiring and onboarding experience

Nurture your company culture — promote values like gratitude, transparency, and support

Promote your company values — help everyone align with your goals and purpose

Create a better work-life balance — offer flexible work schedules, wellness perks, and more

Promote open communication — make it easy for anyone to speak their mind

Advocate for diversity and inclusion — prioritize diversity in hiring, and make your communication inclusive

Promote autonomy and trust — give people the authority to make decisions about their schedule, workload, and projects

Provide the right tools — make it easier to engage with apps that plug into the tools your team already uses, like Polly does with Slack and Teams
Welcome anonymous employee feedback — use tools like our

S

uggestion Box

to gather opinions
These employee engagement tactics can help you keep employee retention high, employee turnover low, and your bottom line looking healthy. They also create the right environment for growth and innovation. But tactics alone aren't enough to boost engagement — you need to add activities to your employee engagement strategy to put them to action.
Top 17 employee engagement activities
We know how amazing it is when your team members are engaged with not just their work but everyone around them. Drive that engagement with the right mix of employee engagement activities.
Here are some of the best employee engagement ideas, activities, and initiatives to try with your team this year.
1. Support hobby and interest clubs
Create a sense of community and promote engagement with the help of hobby and interest clubs. For instance, you could create a group for video gamers, retro movie lovers, or digital nomads. Let the ideas for groups come from your team members, but support them with a budget and resources so the members can get the most from the experience.
2. Set up virtual coffee dates
Pair people up together to chat over a cup of coffee or tea for a simple yet effective way to boost engagement levels. This works wonderfully as a way to match new employees with mentors, or as an icebreaker introduction to someone in a different department. Ask people to share a little about themselves before you make the match, so you can personalize the matchups — like matching two people that both love trying new recipes, or someone that's eager to learn from a willing mentor.
3. Celebrate personal and professional achievements
Employee recognition for hard work goes a long way in raising overall employee satisfaction and engagement. Make time to celebrate people's personal and work-related wins in different ways. Create time for celebration at your all-hands meetings, host fun staff awards, and show some love on your team members' social media posts about their success.
4. Host team lunches
Gather everyone together to enjoy a delicious meal and get to know each other better. Not only is this a great employee engagement effort, but it's a fun way to try new dishes too. When you have remote employees or when meeting in-person isn't possible, schedule a virtual lunch or dinner date with everyone and pay for them to get their favorite take-out — or make it a virtual happy hour instead.
5. Create a happy news channel
Create a more positive employee experience and set up a Slack or Microsoft Teams channel dedicated to sharing happy news. This can be work news, personal news, birthdays, cute dogs, uplifting world news — anything that'll make people smile. Encourage people to use it often, and engage with reactions and comments whenever you can. This is an easy way to increase engagement without requiring too much effort from your team members.
6. Plan a company retreat
Get away from the work environment for a few days with an in-person or virtual retreat. Swap to-do lists and meetings for an afternoon exploring a city, or a brainstorming session to come up with fresh ideas. A retreat is a great way to get people thinking and more engaged with the team, work, and world around them.
7. Host a family and friends event
People are more than what they bring to work, so invite them to share their friends and family with you too. Host a friends and family event where everyone can enjoy some downtime, meet new people, and relax over a BBQ or some outdoor games. For remote work teams, make this a virtual event instead. Play quizzes and party games, and get to know each other in a dynamic virtual space.
8. Play trivia games together
Create a fun break in the work day by playing a trivia game with your team, department, or the wider company. This is an upbeat employee engagement activity idea that helps team members bond.
Use Polly to set up trivia in Slack or a Teams meeting. If you're not sure what to ask, check out our guide to the best team building trivia questions.
9. Encourage volunteering and charity support
Leaders and human resources professionals can help employees explore how to give back to their communities. Allow paid time off to volunteer, raise money with charity events, and celebrate the work of those spending their personal time on charitable efforts.
If volunteering ties into your company values and culture, this is a double-win that promotes positive engagement. Volunteering allows your team members to do something for a cause they're passionate about — that energy, enthusiasm, and engagement then flows into their presence at work and at home.
10. Create a company newsletter
Start a company newsletter to celebrate, entertain, and inform your teams. Make space in your newsletter to welcome new hires, introduce projects, celebrate success, and recap how you're working towards your cultural and company goals. Use it as a space to create a conversation with your team members by inviting comments, feedback, and reactions.
11. Host a fun challenge
We're often more motivated to complete a challenge if we're doing it alongside others. Encourage people to take action or try something new with team or company challenges. You could host one for anything — fitness, reading books, checking off your bucket list items, or trying new recipes. Set up a space where people can talk about their goals and cheer each other on. You can even offer a prize to the winning individual or team.
12. Encourage people to host lunch-and-learns
Lunch-and-learns not only expose people to interesting concepts and topics, but they also create a great environment for listening, team collaboration, and bonding. Encourage your team members to propose topics or interest areas they could give a short demo or explainer on to others, and create a schedule of fun lunch-and-learn sessions.
13. Send your team members treats in the mail
There's something exciting about receiving a mystery box in the mail from your team. Create anticipation and excitement, and drive engagement, with a new habit of sending small gifts out "just because". Think about what your team members would love, and package something small as an appreciation gift. A small plant for their workspace, a handy stationery item, or a gift card to spend on a treat are all thoughtful ideas.
14. Host Q&A sessions
Engagement is a two-way street, and Q&A sessions are the perfect way to help you open up a dialogue, help the team learn about a new topic, or address their concerns.
Use Polly to host engaging Q&A sessions where people are free to ask questions, learn something new, and offer their honest feedback.
15. Run team-building events
Encourage teamwork, conversation, and feedback by hosting team-building activities for your employees. Some stand tall as favorites — like scavenger hunts, escape rooms, and icebreaker challenges. Find one that works for your team members and plan a day of team building, engagement, and collaboration.
16. Host an employee appreciation day
One of the best ways to create more engagement is to let your team members know they're valued and appreciated. Do this by having your very own employee appreciation day. While there's an annual employee appreciation day in March, you can host yours any time of the year. Plan some employee engagement activities, games, gifts, and celebrations to create a fun day that honors the work of your team members.
17. Run pulse surveys
While traditional employee engagement surveys take a snapshot of one moment in time, pulse surveys can help you spot trend changes over time. Plus, they're easy to complete — especially if you use Polly to schedule them right within Slack or Teams. This means more engagement with your surveys and easy-to-track data trends about responses that help you with future improvements.
Use pulse surveys to track team happiness, employee experience, job satisfaction, or another topic that you want to monitor sentiment on.
Support your employee engagement activities
Encouraging employee engagement can feel like an overwhelming task, which means it can end up on the back-burner. Make it easier to prioritize engagement and open up communication with your team members with Polly.
Polly can help you run engaging team quizzes, trivia sessions, and Zoom icebreakers to bring people together. Send pollys in Slack or Teams and get instant engagement and track response data over time.
Say goodbye to traditional surveys in favor of a faster, better user experience. Explore all the different ways that Polly is the ideal tool to help HR professionals bring their employee engagement plans to life.
Try Polly for free to instantly improve your employee engagement.
Sign up for our newsletter and get 25% off a new Polly subscription!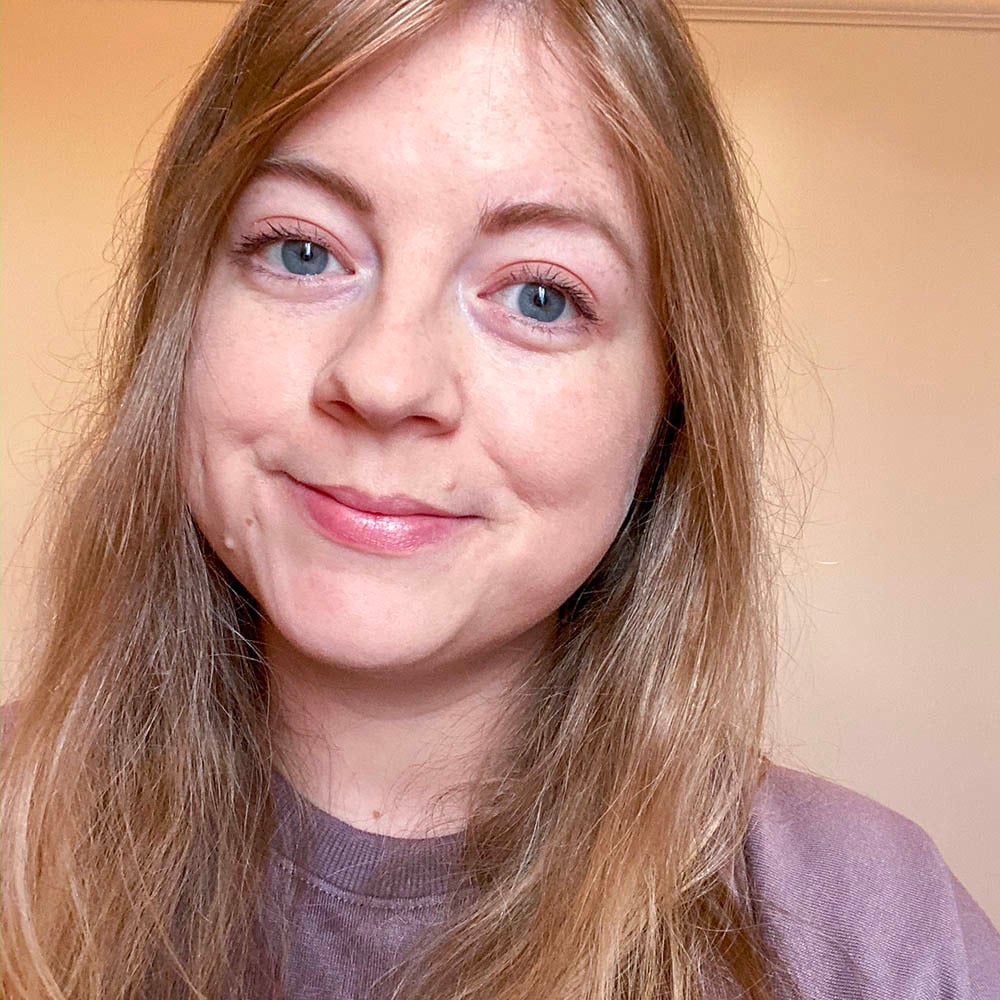 Nicola Scoon is a freelance writer that's passionate about employee engagement and better workplace experiences. She draws on her experience in internal communications to help companies create content that empowers, encourages, and motivates people to create better experiences for all.