For most people, moving to a new role or company brings a mixture of excitement and nerves. Those first few interactions with their new manager and team can help them feel motivated and inspired or leave them lost and disengaged.
Your onboarding process can guide your new hire towards success, but it's a journey that's often under optimized and poorly personalized. With just 12% of employees stating that their company does a great job with onboarding, there's plenty of space for improvement.
In this guide, we'll explore exactly why your onboarding process matters and which onboarding process steps you need to create an outstanding experience for your new hires.
Why your new employee onboarding process matters
Your onboarding process isn't just an opportunity to talk about your company policies and introduce a new hire to the rest of the team. It's a journey that can have a huge impact on the way your new team member feels about the role, team, and company they've joined.
A bad onboarding experience can:
🔄 Increase

employee turnover

— your new hire's expectations won't match their reality
👎 Create lower

employee morale

— with no real sense of belonging or a lack of support, it's easier to feel down and disappointed
🙁 Lead to disengaged employees — without that positive initial connection, it's harder to motivate them to stay engaged
🎯 Create a culture of missed targets — this can happen when someone feels unappreciated, doesn't get the right help, or doesn't buy into your company's values and goals
On the flip side, an effective employee onboarding experience can:
🧲 Help improve employee retention — thanks to making a great first impression
👍 Set the foundations for a positive employee experience — with the help of highly personalized early experiences
📣 Encourage a culture of high employee engagement — thanks to a welcoming environment
🌟 Help boost employee performance — as a result of having everything they need to work at their best
The goal with any onboarding process should be to help your new team member settle in, feel welcomed, and get inspired and motivated to do their best work from day one. To make that happen, you need a clear set of onboarding process steps that cover the whole process.
15 steps in an effective onboarding process
The way you onboard new hires into your team, company, and culture has a lasting impact. That's why getting onboarding process steps right should be a priority for any forward-thinking company.
1. Stay in touch between the offer and start date
Your onboarding process starts from the moment someone accepts your job offer. Take advantage of the time in the hiring process between the offer letter and new job start date to engage and welcome your new team member. Check in and let them know you're happy to answer any questions or hop on a call so they feel your company culture even before the first day.
2. Share what the onboarding process looks like
A great way to promote engagement from the start is to be transparent with how your onboarding process works. Share your onboarding checklist with your new hire, so they can see exactly what's planned and when. Set them up on your onboarding software if you use any. Use this opportunity to get to know your new team member better, and personalize their onboarding plan so that it's more inclusive and welcoming.
3. Take care of paperwork swiftly
Pre-boarding paperwork can really create some roadblocks in the process, which can get in the way of creating a positive first impression. Encourage the hiring manager and human resources team to work together to request and process paperwork, NDAs, and contracts efficiently — so there's no delay when someone starts a new role.
4. Timely access to tools and systems
There's nothing worse than logging in on your first day to find you can't access the company email system or Slack channels. Avoid first-day issues by giving your new employee access to essential tools, apps, and systems ahead of time.
5. Help set up your new hire's workspace
Feeling comfortable at work is about more than just welcoming smiles and positive feedback. Physical comfort and having the right tools matters, so invest in setting up your new hire's workstation. For in-office team members, clean and prepare their desk area with everything they need. For remote team members, provide them with a stipend or budget to set up their space — or ship them hardware and supplies directly.
6. Schedule a 1:1 welcome meeting
Joining a new company can be daunting, even if you're moved roles plenty of times. Find time for an informal, friendly 1:1 welcome meeting between the new hire and their manager to kick off the day. This is a great opportunity to listen to any worries or concerns, share what your plans are for the first week, and prepare them ahead of a team or company-wide introduction.
7. Introduce your new hire to the team
It's always exciting to welcome a new member of the team. Host a team video call so everyone can greet their new coworker and find out more about them. This is a wonderful way to welcome new employees, especially if you're all remote. If one video call doesn't work for everyone, schedule individual calls with team members instead. Announce your new hire to the wider company with a welcome email or as part of your next all hands meeting.
8. Show your new team member around
Don't leave your new hire feeling lost on their first day. Show them around so they can familiarize themself with your physical or digital spaces. In a physical work environment, give your new team member a tour of the office building, show them where the facilities are, and let them know who to go to for help. For remote workers, host an introduction to the tools you use, explain where files are stored, and direct them to the online spaces you use for conversation and collaboration.
9. Match your new hire with a mentor
One of the best things you can do for your new team member is to pair them with a mentor. This person will be their go-to if they need help, have a question, or simply want a friendly face to talk to. Ask your existing employees to volunteer as mentors, and match people up based on personalities, interests, and energy levels. Encourage your mentor to chat with their mentee through Slack, set up lunch dates, and offer practical support to help them feel welcome.
10. Provide space and time for orientation and training
No two companies are the same, so make sure there's plenty of room in your schedule for orientation and training. Give your new hire access to your employee handbook, company policies, and workflow details. Put them in touch with a HR manager that can help them out if they get stuck at any point in the orientation process.
11. Share details about your company culture and perks
While your discussions will touch on culture and perks briefly, there's no substitute for having all the details laid out in front of you. Have your HR team put together an internal guide on your team culture, benefits, and perks,and share it with your new hire. This makes it easy for them to explore what's on offer without having to ask a specific question — which is ideal for inclusivity and empowerment.
12. Host a welcome lunch or social event
Often we learn most about the people around us when we're relaxed and away from our usual work environment. Schedule a team lunch or welcome drinks on your employee's first day or at the end of the first week, depending on how your employee feels about it. Tailor the experience to the individual, so it's totally personalized to their interests, availability, and preferences. Ask these questions before they join you, so you can plan an in-person or virtual event to welcome them the right way.
13. Set some goals for the first few weeks
Setting some light goals can help add structure to those first few weeks and help you learn more about your new team member. After your new hire has had some time to settle in and get familiar with how things work and their job description, catch up with them to set some goals for the first month. Have an open and transparent conversation to explore their challenges, ideas, and interests, so you can set personal and professional goals that motivate them.
14. Check in with your new team member regularly
Your onboarding process steps don't end after the first few weeks. Keep up the engagement with your new team member and check in with them often, so you can identify challenges, discuss goals, and support them in the best way possible.
There are lots of great Polly templates to help you follow up with your new hire — including our first 30 days and first 90 days pollys. Use these as-is to quickly get a feel for how your new hire is doing and uncover data trends based on new employee experiences, or take inspiration from these powerful check-in questions to build your own survey.
15. Ask for feedback on the onboarding experience
A successful onboarding process isn't created overnight. It takes time, feedback, and iteration. To make your onboarding process steps better, gain from the people who have just gone through it.
Use our new employee follow-up polly to get direct feedback on your onboarding process experience. If you're onboarding lots of people at once, use Polly's onboarding workflow to check in with each new hire automatically using customized questions. It's an easy way to understand how they're doing at 30, 60, and 90 days.
Create a Better Experience With These Onboarding Steps
When your onboarding process works, people are excited to dive into their role, motivated to work at their best, and excited about working with the people around them. Take inspiration from the onboarding process steps above to change your onboarding experience for the better.
Creating a welcoming, personalized, and inclusive onboarding process can be challenging when you're alone. Investing in the right tools can make the whole process feel easy. Explore how Polly can help you revamp and re-energize your employee onboarding experience today.
Try Polly for free to instantly improve your employee engagement.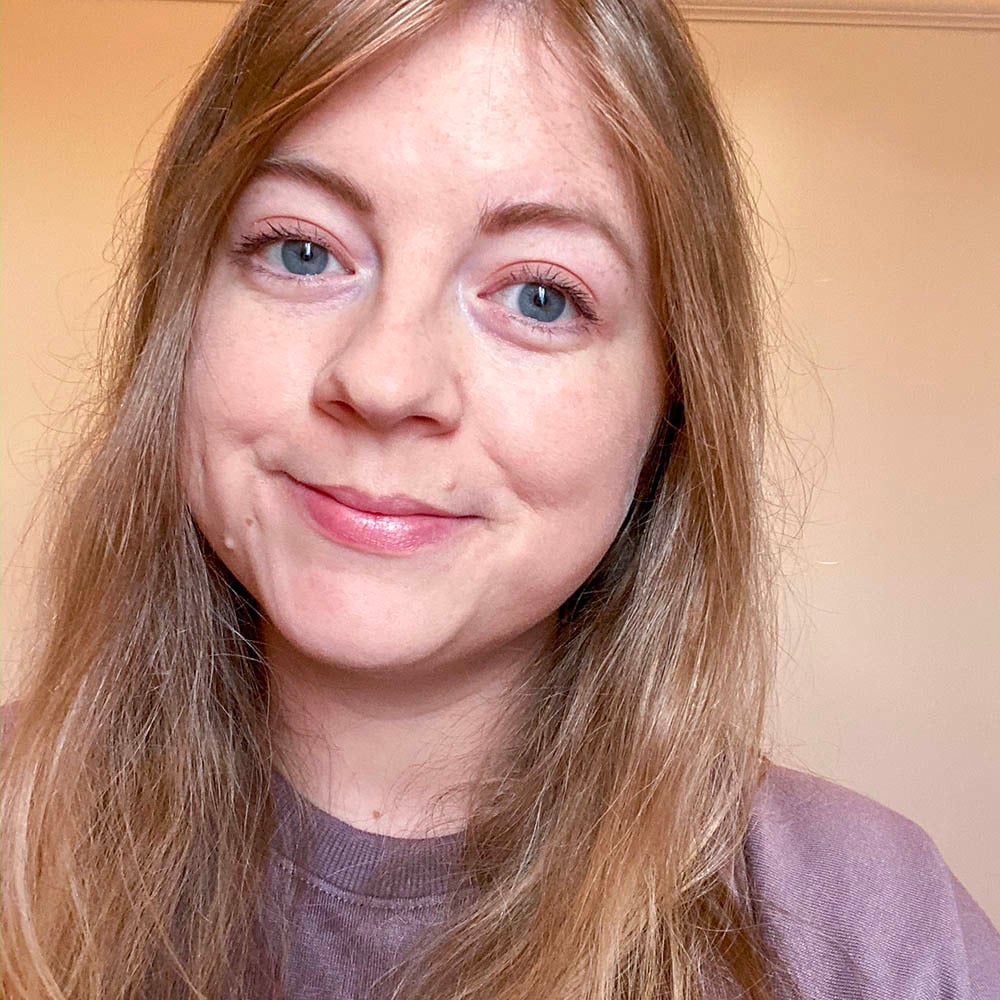 Nicola Scoon is a freelance writer that's passionate about employee engagement and better workplace experiences. She draws on her experience in internal communications to help companies create content that empowers, encourages, and motivates people to create better experiences for all.