Almost a year after the announcement of the Hangouts Chat beta that a targeted set of G Suite users had access to, we're so thrilled to announce that Polly has teamed up with the folks over at G Suite to bring forth a simple polling integration for the official public launch of Hangouts Chat.
We had built an initial beta version of Polly to support Chat's beta back in March of 2017, and we slowly built up a small set of beta users as more people adopted Chat through the Early Adopter Program. Our initial beta users were varied in company size – from small companies to Fortune 500 – and this group of users were critical in providing us important feedback that helped us make changes to the product for a simpler, more intuitive user experience.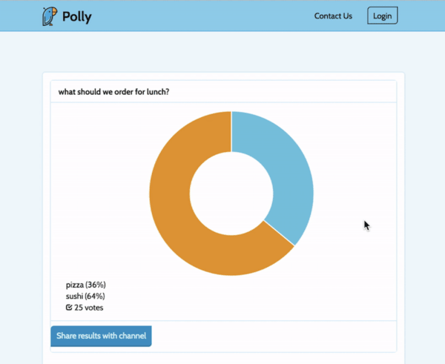 Before: Polly's initial version had results live on the web.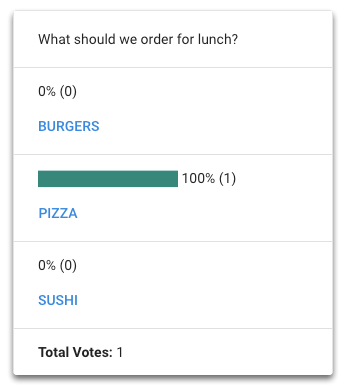 After: Polly results now appear in-line, in Hangouts.
We've iterated the product as a result several times since the initial push to make small UI changes that inevitably result in a better overall experience for the end user. Some of the changes include a simpler installation process, results displaying in-feed in real time (you used to have to go to the web to view results) to eliminate friction, a more integrated look and feel to match Chat, and more.
For G Suite users, Chat comes already integrated; it's an intelligent and secure collaboration tool on G Suite built to bring teams together. From direct messages to group conversations, Chat provides a centralized, secure, integrated experience that makes team collaboration easy and efficient.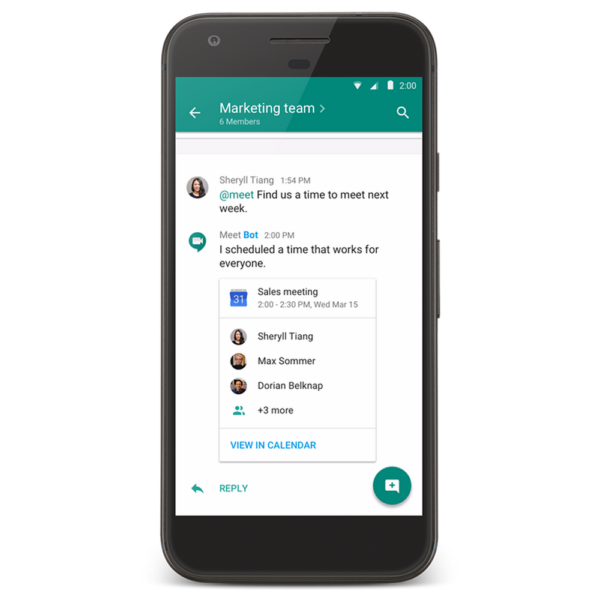 Add Polly to your Hangouts Chat room
Say hello to your new intelligent and productive teammate, Polly!
Chat has made it super simple for any G Suite user to "install" other party apps and integrations for their team, including the deep integration of the rest of the G suite apps. To add other 3rd party apps such as Polly, they come already whitelisted with Chat – so there's no formal installation process required.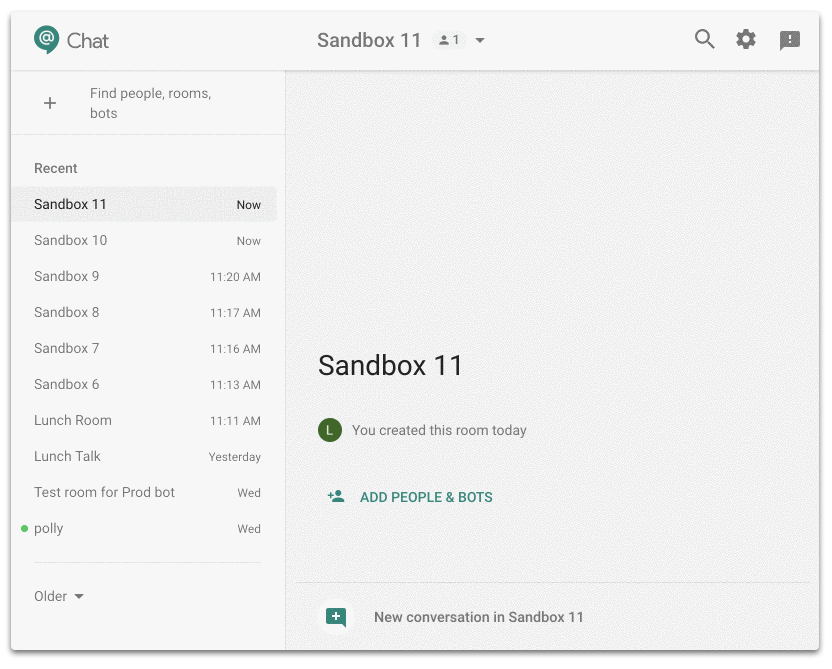 Now, you're free to start running your polls in tandem with your conversations – ask for opinions, decide on a meeting time, figure out where you want to head to lunch next – the sky's the limit when it comes to running your polls in Chat with Polly.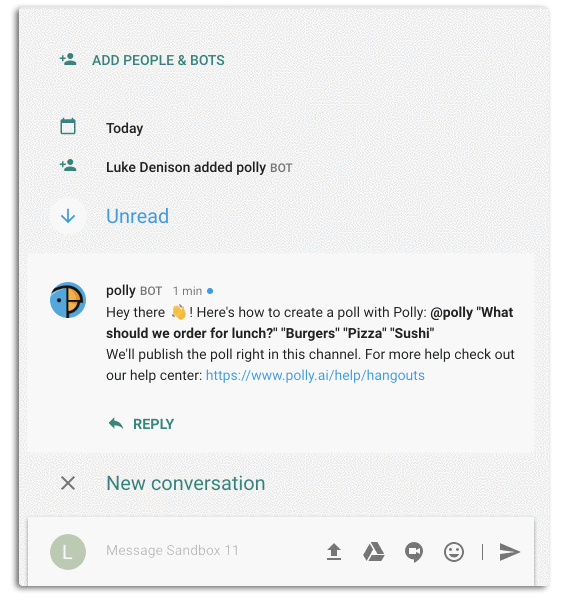 Future of Polly and Hangouts Chat
In the team collaboration space, apps and integrations that play nicely are critical to keeping users engaged and highly productive on chat platforms. We saw the opportunity to build a product on top of Chat that aligns with their ideals of being incredibly easy to use without distracting from other work, intelligent, and is enterprise-ready for data and security compliance.
Currently, the functionality in Polly is limited to only simple, non-anonymous Multiple Choice polls with one answer max. As the platform matures, we hope to bring forth additional functionality to Polly for Chat that is equally as robust and intelligent.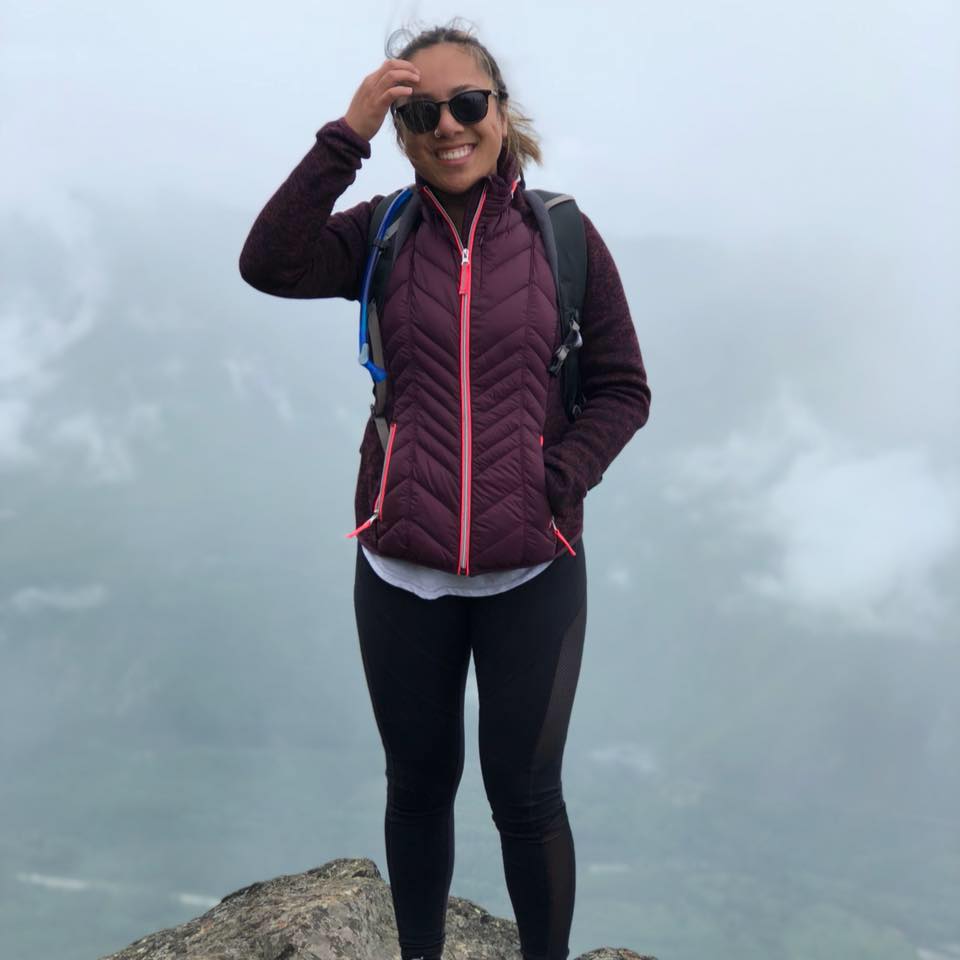 Professional Netflix binge-watcher. Wants to see all of the world.