The workplace has changed. Traditional views of how we work have been forced to evolve rapidly, and remote work is more widespread than ever. For business leaders, that means plenty of changes.
One area that's often overlooked is the inherent challenges of running a large-scale virtual meeting. Being able to present updates and strategies to employees at all-company, town hall meetings have always been critical to get right. With virtual meetings now the norm, many leaders are struggling to adapt to the switch.
Those meetings are just as important as they've always been and tend to form a large part of any workplace culture. The solution isn't just to use the right technologies. If you want to run more effective large-scale virtual meetings, here are the best ways to do them right.
Have Clearly Defined Goals
Every meeting - whether in person and small scale or remote and large scale - needs to have very clear goals. For all-hands meetings, knowing exactly what you want to achieve is the first step to running a more effective event.
Knowing the goals of the meeting will make it easier to make decisions about the most suitable forms of communication. If your town hall is simply a means to deliver progress reports on the company and highlight future strategies, then a simple recorded video is often the fastest and easiest communication method.
If, on the other hand, the meeting is more of a two-way communication about future customer service objectives, real-time communication is more important. Knowing your goals will be the first step to choosing the right technology and communication methods, so don't overlook this essential step.
Research the Tools
We have more ways to communicate than ever. Some tech communication brands are more well-known than others, and some are simply better than their competitors. So business leaders need to know what tools are available and to choose the ones that most suit the meeting experience.
A common mistake is focusing on the tools as the first step. Doing this simply means that your meetings will then be dictated by the tools you choose. Instead, design your meeting first, and then find the tools that will complement that experience. There are plenty of alternatives to Zoom, for example.
Don't limit yourself to just what's in the business zeitgeist. The type of meeting will also heavily determine if you will need additional tools such as whiteboard applications, screen sharing or screen and camera recorder.
When it comes to choosing the best tech for your meeting, make sure you know the answers to the following questions:
How many attendees will there be?
What is the point of the meeting (information delivery, rewards)?
What kind of interactions are you expecting from attendees?
How easy is the accessibility of the technology, and is it safe from a cybersecurity perspective?
Are you planning to record your meeting for those that were unable to attend in real-time?
What is the cost of the technology?
The more you know about your meeting, the easier it'll be to find the technology and communications tools best suited to your needs. That will lead to a smoother, less glitchy large-scale meeting. It's why software spending on video conferencing software has grown so rapidly.
Do Your Prep
The more that you prepare for your large-scale virtual meeting, the easier it will be to run. It takes a lot of work to get ready for an all-hands event. You and your team will be creating presentations and slideshows, managing room bookings, and all the while integrating new technologies into your business processes.
Know the strategies to streamline team velocity, and do your prep early. Never overlook the importance of the behind-the-scenes work that goes into running any large-scale meeting. Just because the meeting is now virtual doesn't mean that there's less work to do. In most cases, it means that there's more than ever to get right.


Test Your Tech
Once you've decided on the best tech to use for your meeting, you then need to test it. Don't wait until the day of the meeting to find out that your browser doesn't support your chosen communication platform.
Your DevOps team needs to practice CI at all stages of product development. CI stands for continuous integration, and it's the process of continuously testing products throughout the QA stage. This alignment is just as critical for those leaders running a large-scale business meeting virtually.
Testing your tech doesn't just mean ensuring that you know how to log in to your communications platform. Test your camera, the lighting, and your internet connections. Technology is awesome when it works as planned but it can derail your meetings when it goes wrong.
Technology has been extremely important for brands and remote employees. But infrastructures must be in place that can support the technologies being used to manage and run those large-scale meetings. Whether the meeting is about celebrating growth in your ecommerce conversion rate or the revealing of future plans and goals, always test your tech well in advance of the meeting itself.
Plan for Engagement
Workforce engagement is something that should be focused on by every business leader. Engagement is vital for getting feedback about the successes (and misses) of your large-scale virtual meetings.
Company culture can be defined by employee feedback, so you need to have a plan in place that will allow for more engagement during large meetings. From polls in real-time to chat functions and after-meeting Q and A sessions, have an engagement strategy well planned in advance.
With a more engaged audience, you reduce the risk of running a bad meeting. The fact is that bad meetings cost your business money. Plan and trial your engagement strategies and you'll learn high-value insights that will only improve your business and all of your future large-scale meetings.
Take Breaks
If this is your first time planning and running a large-scale virtual meeting, always have a timetable that includes regular and frequent breaks. Virtual meetings can mean a lot more of an orientation period is required, and you need to be patient. With new technologies and processes to get used to, mistakes can easily be made.
It's not as easy to run a large-scale virtual meeting as it is to make simple business decisions like choosing VoIP or landline communications. Make sure that your more tech-savvy employees work alongside those members of the team who might struggle with new technologies and ways of working.
Technical difficulties are always going to be a risk when running a virtual meeting. Frequent breaks will ensure that lost connections and glitches will be less disruptive if they do happen. There's also the fact that taking regular breaks is great for focus and concentration. So don't overlook their value.
Always Measure Success
When you align sales and support teams for more outstanding CX, you'll be using data to measure its success. The same approach must be made to your large-scale virtual meetings. If you don't assess your metrics, then you'll learn nothing about your meeting.
With clear goals in mind and the best tech, you have access to the insights that will highlight where you went right and wrong with your meeting. Have a look at the basic metrics like the number of people who attended the meeting.
How many times was your post-meeting video summary video watched? How many people engaged with the meeting, and how? The more data that you can collect and analyze, the more insights you'll see. Those insights can guide your future meetings. Even bad news and an indication that your large-scale virtual meeting was a failure can be helpful (even if it's not something that you want to hear).
Data lies at the heart of the modern business. In terms of your large-scale virtual meetings, it's just as important to measure your data and learn from it.
Focus on Inclusivity
All virtual meetings will be improved with a focus on inclusivity. Your large-scale virtual meeting is no different. There are plenty of ways to make sure that your virtual meetings are more inclusive, from learning how to pronounce the names of your team to ensuring that everyone is given a chance to contribute.
When your attendees feel included in the meeting, they will be more engaged, which leads to more workplace satisfaction and productivity. If you make your attendees feel like they're simply an anonymous member of your workforce, then they'll just switch off and you'll struggle to get them engaged.
Inclusivity and workplace diversity is more important than ever, with proven benefits. It's not always as easy to implement as other focuses for business leaders. Take the time to build that diverse team, make sure that attendees feel included in your meeting, and you'll improve the future of your business.
Effectively Running a Large-Scale Virtual Meeting
How you plan and run your larger meetings will affect the way that your employees see you. If your meeting is a tech failure, is poorly planned and executed, and involves little or no engagement, then your competence will come into question.
That can have long-term effects on collaboration, productivity, and workplace satisfaction. That's why it's so important to get those large-scale virtual meetings right. Choose the right technologies to utilize, plan, and then plan some more. Test everything and make sure that you have a plan in place if things go wrong.
The more that you prepare for your meeting, the easier it will be to make it a success.
Level up your next meeting, try Polly for free today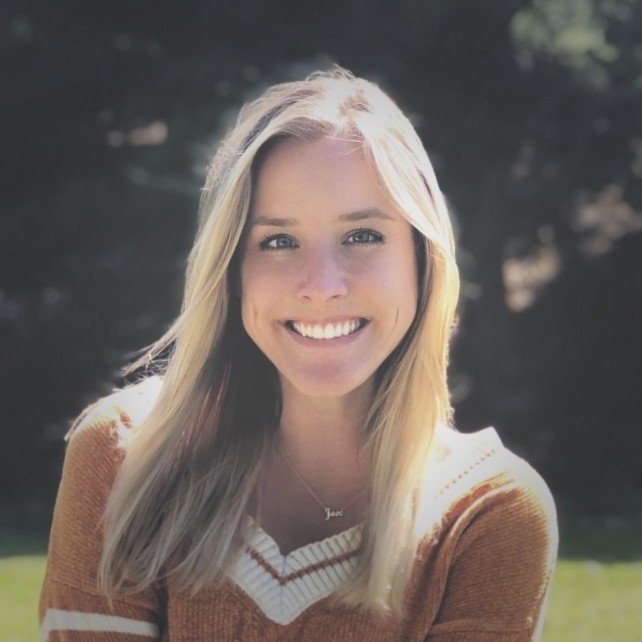 Jessica Day is the Senior Director for Marketing Strategy at Dialpad, a modern business communications platform with call center IVR that takes every kind of conversation to the next level—turning conversations into opportunities. Jessica is an expert in collaborating with multifunctional teams to execute and optimize marketing efforts, for both company and client campaigns.