Segmenting your results can be tremendously useful in situations where you want to use population demographics to compare results across different attributes such as: gender, age, departments, office location, salary level, seniority at company, and more. This helps to aggregate your data in a way that's useful to discovering trends among common groups. For example, does the Seattle office location have a higher job satisfaction rate than the San Francisco office?
With Polly, uncovering this type of insight wasn't supported with the earlier versions of the product – if you wanted to compare how certain departments responded to a specific question, you would have to do that manually yourself in an Excel sheet, or piped in with a different internal metric tool. Not only can this be incredibly time consuming, but also leaves a huge margin for human error. We couldn't be more excited to announce that segmenting your results is now officially a reality with Polly.

What can I do with segmentation?
With segmentation, you can get pretty fancy – it just depends on what sort of organizational metadata you wish to incorporate into your segmentation. You can segment your results with any number of segments you've already created – and you can add as many custom audience segments as you wish. Once your audience segments have been identified and stored, you can slice and dice your data with a few simple clicks in your dashboard view that's tailored specifically to you and your needs.
When exporting poll or survey results, if you have segments already created for your team's Polly account, those will also be included with the poll/survey export to give you a more detailed view into your data. From there, you have additional organizational metadata to work with for your data manipulation – without having to do the work of filling in the data yourself every time.
How does segmentation work in Polly?
To create attributes or segments in Polly, you can do so in one of two ways:
Upload a CSV of your company's metadata
Add Slack @usergroups as segments (coming soon)
CSV upload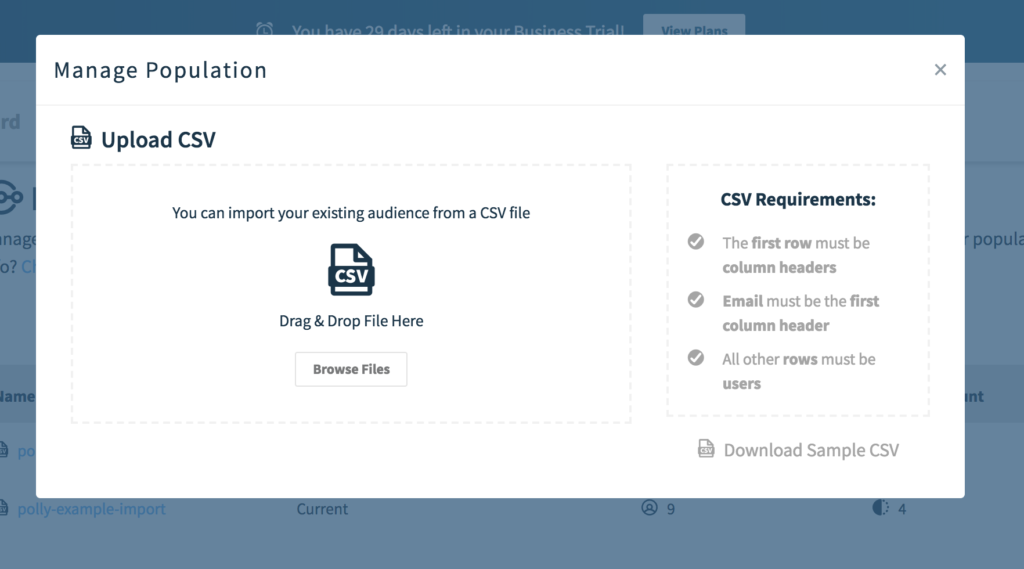 A CSV upload of your company's employee information is a super quick and easy way to import all of that data without having to create custom fields for it. More likely than not, you already use an internal employee tool that keeps track of your team's info – such as gender, age, hire date, location, salary, department, manager, and so on so forth. With a CSV upload, you can also create your own custom fields that may not already included with your company employee info.
Once you're all ready, just upload the file and we'll do all the work interpreting it – the columns represent the attributes, and the rows represent the accompanying employee and their information. You'll have the chance to edit any of the column titles once we've imported your file. We then match the emails provided in the file to the emails that your team uses in Slack, so if there's an error in the CSV file (no match found) – we'll let you know so you can correct it.
Changes to your employee roster is inevitable for any company, but that doesn't mean it has to be difficult. You can just upload the latest roster and it will automatically become the current demographic roster applied to all of your results – even retroactively.
Slack @usergroups (coming soon)
If you're already on a paid Slack workspace (Standard or Plus), then you can create user groups to represent the different segments if you haven't already. User groups in Slack typically consist of multiple members that share a characteristic or an attribute. For example, the team at Polly has a few usergroups already defined. We've got @remote for all of the remote workers, @seattle for all of the Seattle employees, and @devs for all of the developers.
In case you don't already have user groups set in Slack, it's super simple to do so; just follow Slack's instructions on creating user groups.
Now, you can easily transfer these pre-defined Slack user groups to segments in Polly. For whichever user group you want to also use as a segment, you just have to pick them from the drop down and add as a segment – easy peasy. Whatever changes you make to your user groups in Slack, the same changes will be applied to the segments in Polly as well.
Where can I find more information?
Have questions, or interested in learning more about what you can unlock with segmentation in Polly? Visit our help pages on segmentation where we (hopefully) answer everything there is to know about segmentation.
Not sure how to get started with segmentation for your team or organization? Check out our step-by-step guide to using segmentation.
As always, we're more than happy to help! Just drop us a line at contact@polly.ai and we'll get back to you in no time.
---
Note: Demographic segmentation is only available for Polly teams on a Business plan. To learn more or upgrade, visit our plans and pricing page.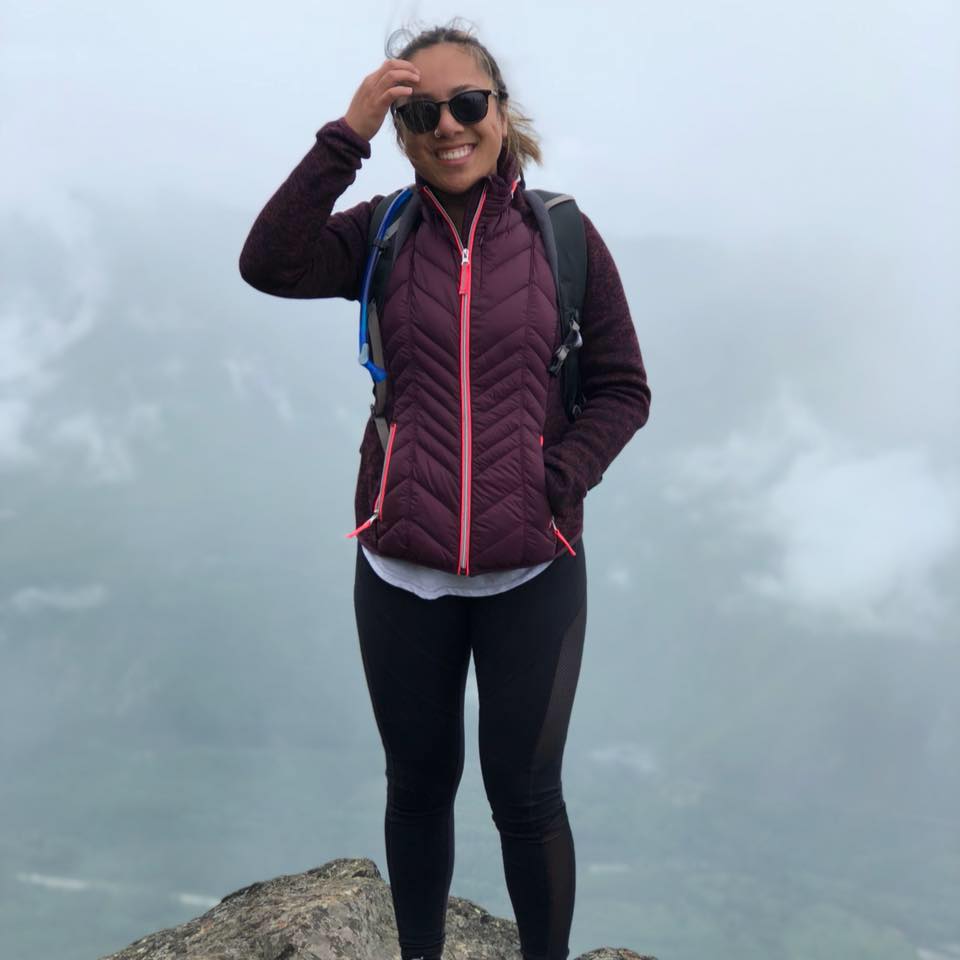 Professional Netflix binge-watcher. Wants to see all of the world.