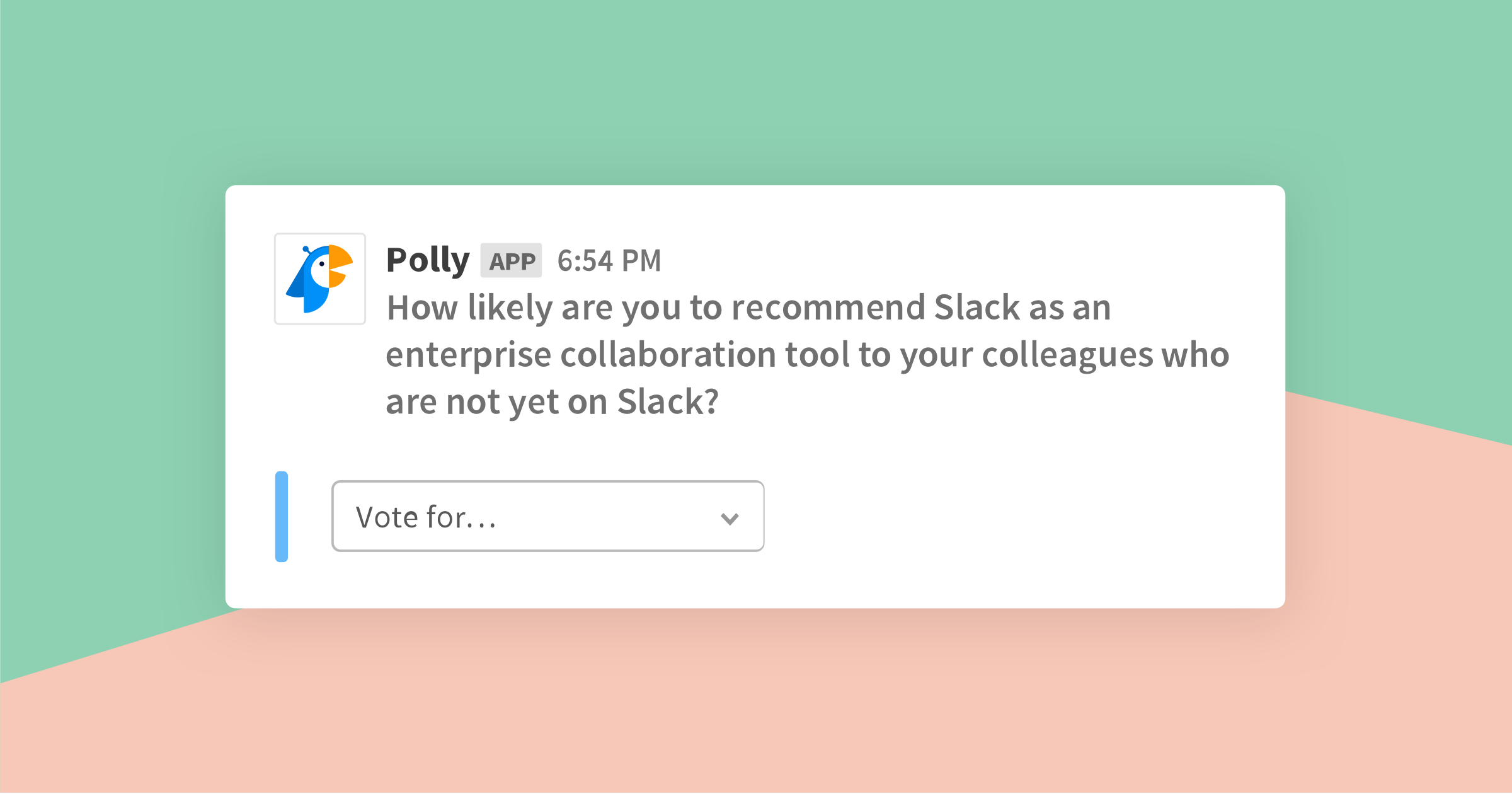 Get feedback on your organization's adoption of Slack
Measure how likely participants are to promote the new adoption of Slack as a communication tool with a simple NPS question.
Ideally, this poll is sent out a month or two after the Slack roll out once your organization has had time to adjust. This allows you to quickly surface who the detractors are and who the promoters, so you can iterate accordingly.
Template Questions:
How likely are you to recommend Slack as an enterprise collaboration tool to your colleagues who are not yet on Slack?