With a newly improved authoring experience and Series A investment, this has already been a big year at Polly HQ -- but we're just warming up. There's still a lot more to get excited about!
2019 is the year of the Polly power user. As you continue to find new and more sophisticated ways to use Polly to measure your most important workflows, we're listening to your feedback and working to implement the tools and features you need to get that work done at scale.
With that in mind, this week brings some powerful new updates to the Polly ecosystem that we can't wait to share with you.
A More Focused Results Feed
You asked for it, so we built it. Today marks the launch of our brand new Results Feed experience, aimed at helping you to better organize, interpret, and take action on your most valuable response data.

We know many of you love Polly for its simple-yet-powerful interface, so our goal was to maintain that simplicity while making it easier for you to manage large-scale projects. The new results feed design reduces clutter, making it both quicker and easier for you to find the exact result you need at a glance.
Poll and survey results are now arranged in a neat, condensed format. Historical data for recurring polls and surveys are all parked in a tidy section of their details page for easy comparison and consumption.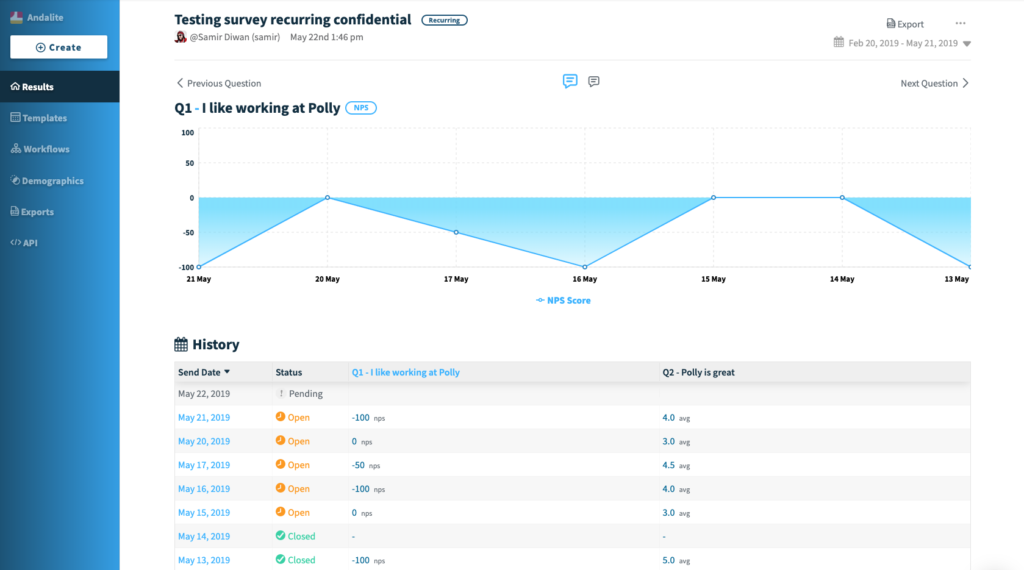 In addition to making the feed itself simpler and more efficient to work with (especially for larger organizations), we added new tools to empower you to segment and filter response data in ways that make the most sense for you and your team.
Filtering

We brought filtering controls front-and-center to make them easier to access. Want to view only results and details from recurring or pending surveys and polls? Simply choose "Pending," "Recurring," or "All" results from the filter menu at the top-left of the results feed.
Favorites

Have poll or survey results you find yourself hunting for time and time again? The hunt is over. Now you can Favorite results for instant access to your data when you need it most. Simply star a set of results from the feed or the detail page and you'll always have it ready at your fingertips.
Tagging
In addition to favorites, the new results feed experience includes a rich, customizable tagging functionality. Now you can create your own custom tags directly from the results feed and apply them to any set of results in order to zero in on specific cohorts, or cross-reference your findings across multiple data points.

Search by a single tag, or combine tags to broaden your search. Because you create the tags yourself, they're able to align perfectly with your own unique use case.
Need to review employee pulse surveys delivered to the marketing department in your Seattle office? Now you can do that with just a couple clicks. For more info on tagging, look here.
Wait, where's my stuff?
We hope these changes will ultimately make it much faster to find the data you're looking for and with less effort, but with all the changes in the feed, you might be wondering where some of your stuff is!
We've got you covered with full documentation in our updated resource center. If you're still stuck you can always drop us a line.
While the new results feed already has us buzzing with excitement here at Polly HQ, we're also officially releasing two more powerful tools to the Polly community -- Workflows, and our API.
Workflows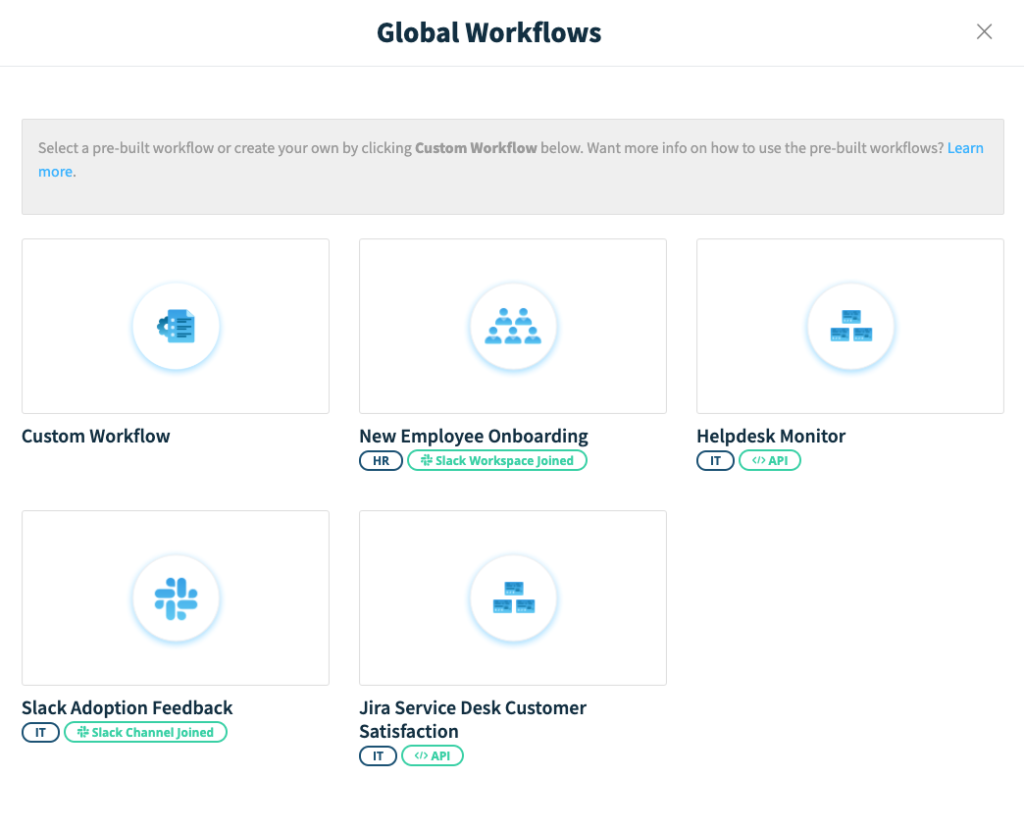 After months of beta testing, we're thrilled to announce that Workflows are now ready for primetime. Starting today, we're making Workflows an available option for Polly customers across the globe. Now you'll be able to deliver polls and surveys automatically at scale with minimal effort. Select pre-built workflow templates, or create your own from scratch like our friends at Pure Storage
"Polly is now essential to our IT department by connecting it to ServiceNow and our other IT workflows in Slack. We were pleasantly amazed that within 2 weeks, Polly was up and running and on week 3 we shared our first CSAT scores. Employees love it, and the data Polly generates helps us continuously improve the service we provide our employees."

-- Anne Aviles, Director IT Service Delivery
Whether you're administering a large team or a small one, it has never been easie r to link Polly to your most important processes and capture the crucial data you need.
To learn more about Workflows, you can visit our Workflows help docs.
When you're ready to implement your own Polly workflows, contact sales to get started.
API
In addition to bringing Workflows out of beta, we're excited to announce the public availability of our API. Now you can build custom connections between your Polly data and the tools you already love, weaving programmatic feedback into your internal apps and workflows.
Whether you're interested in sending results data out to a visualization tool or building your own automated Polly workflows, your creativity is the only limitation. Feel free to check out our API documentation or contact sales to learn more.
Security + Stability
As we continue to build on the promise of a secure, stable enterprise-grade tool for capturing mission-critical data, we are investing heavily in infrastructure and architecture improvements.
Our most recent release comes with multiple under-the-hood upgrades to make Polly even more reliable for large teams. In addition to those stability enhancements, Polly is officially SOC II (Type 1) certified. You can learn more about our commitment to privacy and security measures here.
We're always looking for ways to help teams of all sizes not only capture feedback at scale with minimum effort, but also to make sense of it and take meaningful action. We hope these new tools and updates help you accomplish your goals for building a better, more connected workplace.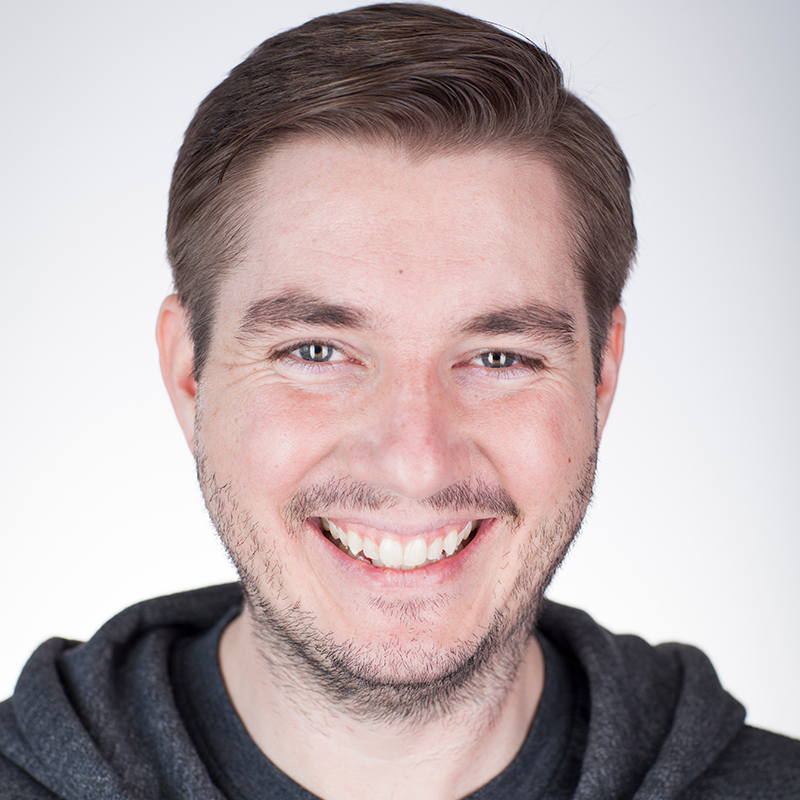 Lives to learn and build cool things with good people.