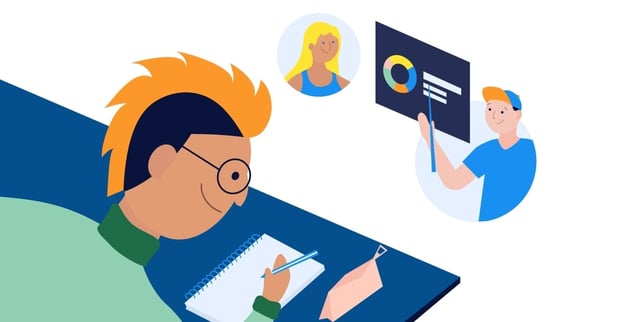 With the right team meeting agenda, your team can jump into your meeting or standup with enthusiasm, confidence, and plenty to say. It's a powerful tool to help you run engaging, productive, and impactful meetings.
In this article, we'll dive into team meeting agendas. We'll talk about why they matter, what they should include, and how to make them more effective — so you can run your meetings more productively.
What can a great team meeting agenda achieve?
Your team meeting agenda serves a really valuable purpose — to let people know what's happening and when. It's your go-to meeting guide that sets the date, time, attendees, and discussion topics.
Your meeting audience should receive the team meeting agenda before the meeting date. That way, people can prepare talking points, updates, and reflect on what they want to share. You might send your agenda by attaching it to an email, embedding it within the calendar event, or sharing it through a communication app like Slack.
A super effective team meeting agenda allows you to:
Share the meeting time, date, and time zone
Communicate whether it's an in person or remote meeting
Confirm the physical location or share a meeting link for remote teams
Communicate the meeting objectives or goals
Outline the agenda topics to be discussed and who is leading them
Give a rough idea of timings so people can plan ahead
Move the conversation through the agenda topics
Recap and set out next steps
Your meeting agenda often gets overlooked, but it's a great way to instantly improve your staff meetings. It's worth spending time building a staff meeting agenda template that works for you. Then, stick to it so the team knows what to expect in each meeting.
Talking points to include in your team meeting agenda
It's tempting to let team meetings almost guide themselves, but without structure, they can quickly lose focus and run way longer than planned. Keep everyone on the right track with a simple list of talking points or agenda items that repeat each week.
If you're not sure where to start, here are some ideas for what to include on your team meeting agenda:
Company news and announcements
Corporate employee engagement plans and events
Team and staffing updates
Project updates and progress tracking against goals
Challenges and issues
Ideas and suggestions
Metrics and performance review
Strategy review
Celebrations and achievements


8 tips to help you create an effective team meeting agenda
Every team meeting is a new opportunity for everyone to offer fresh ideas, decide how to overcome challenges, and become closer as a team. Here's how to switch from unproductive to highly effective team meeting agendas:
1. Find a team meeting agenda template that works for your team
Your team meeting agenda should feel unique to your team's needs, area of expertise, and how often you host them. Plus, there are all sorts of meeting types. A daily standup meeting might simply feature a quick check-in and status update. In this case, our daily standup template can help. However, a weekly meeting gives you more room to discuss challenges and ask your team thoughtful questions.
To create a meeting agenda that works, you'll need to experiment with what works best for your team. For example, you might put a heavy focus on team achievements if you've had lots to celebrate recently. Or, if you've been focusing on diversity, equity, and inclusivity, you can have a section to discuss how you've been improving in these areas.
2. Ask your entire team to contribute to the agenda
The team leader doesn't necessarily need to develop the team meeting agenda alone. Get your in-person or remote employees involved by asking them to contribute to the agenda and meeting.
Use our Meeting Prep template to gather your team members' thoughts and ideas in advance. Send a polly to get input on agenda items, topics to discuss, celebrations to highlight, or questions they want to ask the team. Gathering feedback in advance means you can plan a team meeting that's actually relevant and focuses on the most important topics.
Sending a polly to ask for input is also a thoughtful way to be more inclusive with your staff meetings. Not everyone wants or feels able to make a suggestion out loud, so this gives everyone an easy way to get their voice heard.
3. Communicate the purpose of the meeting
Every meeting should have a purpose or goal, and it's your agenda's job to communicate that in a way that makes sense. Whether your aim is to get an overview of current work and then chat about the upcoming team building event or to host a monthly metrics and performance review, your agenda should make this clear.
Create a basic team meeting agenda template that you can change depending on what the meeting needs to cover. Set a goal at the top of your agenda or an overall theme if there is one — like collaboration, teamwork, or future growth — or let people know that it's just an informal team update where anything goes.
4. Be clear with your agenda items
Your team members are super busy and have lots to focus on, so simplify and be clear with your agenda topics. Give your discussion topics obvious names. Instead of "Pay update," write "Bonus distribution 2022."
Set some basic standing agenda items that take place at every team meeting. This helps add structure and creates a habit, so your team members know what to look forward to and how to prepare their own updates. Use clear, transparent language when you can.
5. Assign an amount of time for each agenda item
You want to have a productive meeting, and one of the best ways to do that is to give everything a set amount of time. This helps keep your meeting on track and makes it easier to end on time, so your team members can get back to what they're working on.
Think about your agenda items and how long you'll need to discuss them. Consider whether you need to share information, debate, make decisions, or ask the audience for feedback. If it's a simple update, it'll take less time. If you want an engaged conversation, schedule more time for the agenda topic.
6. Confirm who is leading each topic
Even though you're the team lead, you might not be the best person to lead every topic. On your agenda, list who's responsible for each item so everyone can prepare the right way.
To communicate this quickly, just add someone's name or initials next to the agenda topic. Not only does this prompt them to lead the discussion, but it can also signal who holds decision-making power about related action items.
7. Assign a notetaker
It's tempting to let your team meetings run with nobody taking meeting minutes, but this makes it hard for people to really reflect on what actually happened. Taking accurate meeting notes allows you to follow up on actions more effectively.
Assign someone to take real-time meeting notes for your team catch up and send them around to everyone afterwards. You don't want this to always be the same person, as it can get overwhelming, so rotate notetakers regularly. If you're hosting a remote meeting, you might be able to use a tool like Otter.ai to simplify this process.
8. End with action points and next steps
Even a casual team meeting or standup features action items. Leave space at the end of your team meeting agenda to record these and reflect on what happens after the meeting ends.
Ask your notetaker to record any action items and who's responsible for them. Set a deadline, and ask for an update at the next meeting. Action items can also include scheduling follow-up team meetings or one-on-ones to discuss issues one-on-one or in a small group.
Bonus: Ask for feedback about your meeting
There's always something we can improve about our meetings, whether it's the way the agenda is put together or the length of the meeting. Embrace a culture of continuous improvement and open communication by asking for feedback after your meetings. This can empower those who are less vocal to offer their opinion and helpful notes.
Send our Meeting Feedback template to your audience members to understand their thoughts about your latest meeting. This short but effective polly can help you focus on what works and adjust to create an even better experience for next time.
Make your team meetings even more effective
Team meetings aren't just an opportunity to list what you've been working on. Done right, they're one of the best ways to bring people together, tackle challenges, and talk about new ideas.
An effective team meeting agenda is a great step towards making your meetings more productive. It helps your meeting stay on track and gives your team the flexibility to get involved and contribute.
Try Polly today and see how our meeting management tools can help you make your team meetings more engaging. With Polly on your team, you can get feedback on how everyone's feeling and what they'd like to talk about before the meeting. You even vote on priorities for what discussion topics should go on each agenda.
Level up your next meeting, try Polly for free today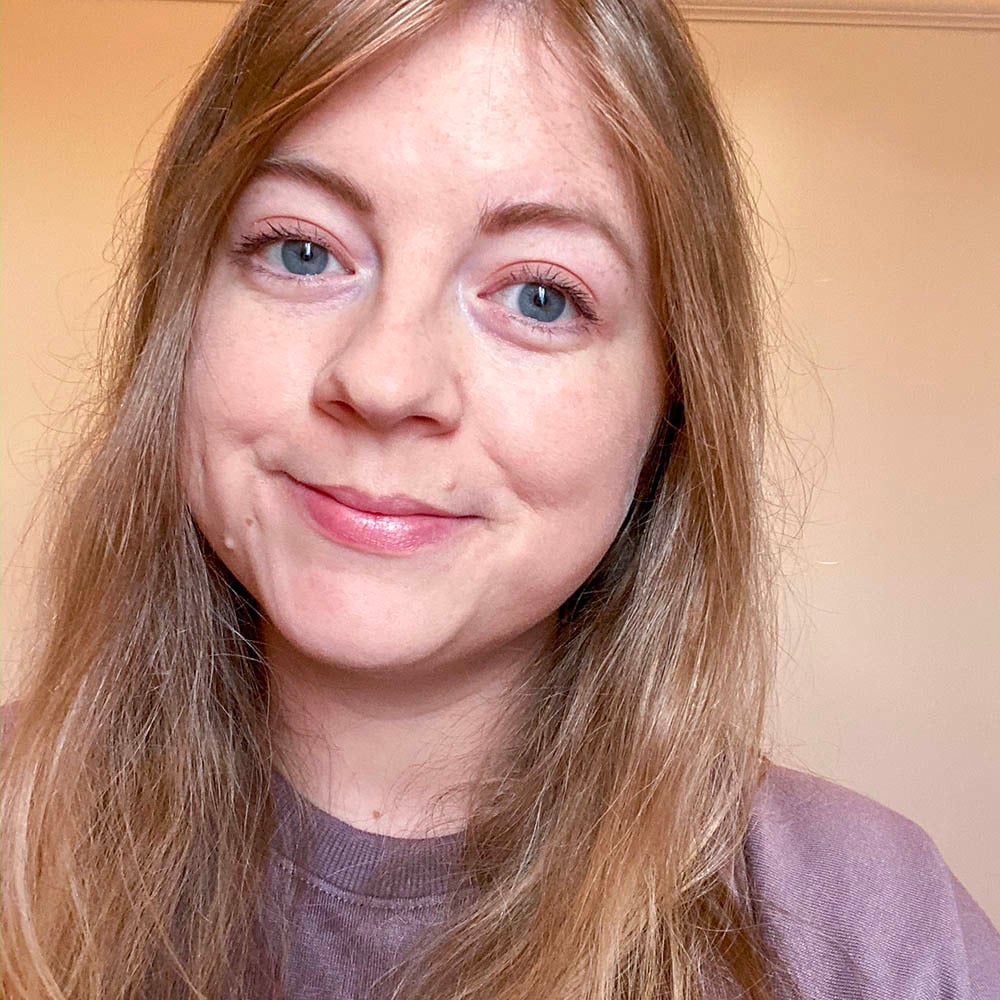 Nicola Scoon is a freelance writer that's passionate about employee engagement and better workplace experiences. She draws on her experience in internal communications to help companies create content that empowers, encourages, and motivates people to create better experiences for all.