Why use Polly for your HR survey initiatives?
Upload a CSV of your employee demographic data that you already keep a record of, and this information will automatically match up with your team via the email address that your team members have used to sign up for their Slack account.
You won't need to do any work beyond that – once you've uploaded the CSV, you're ready to go. The demographic attributes automatically apply to not only future results, but past results as well.
From there, you can sort and filter your results to uncover the metrics that matter most to you: is one location more engaged versus the other? Does the number of years at the company make a difference in happiness? How do the middle managers stack against each other?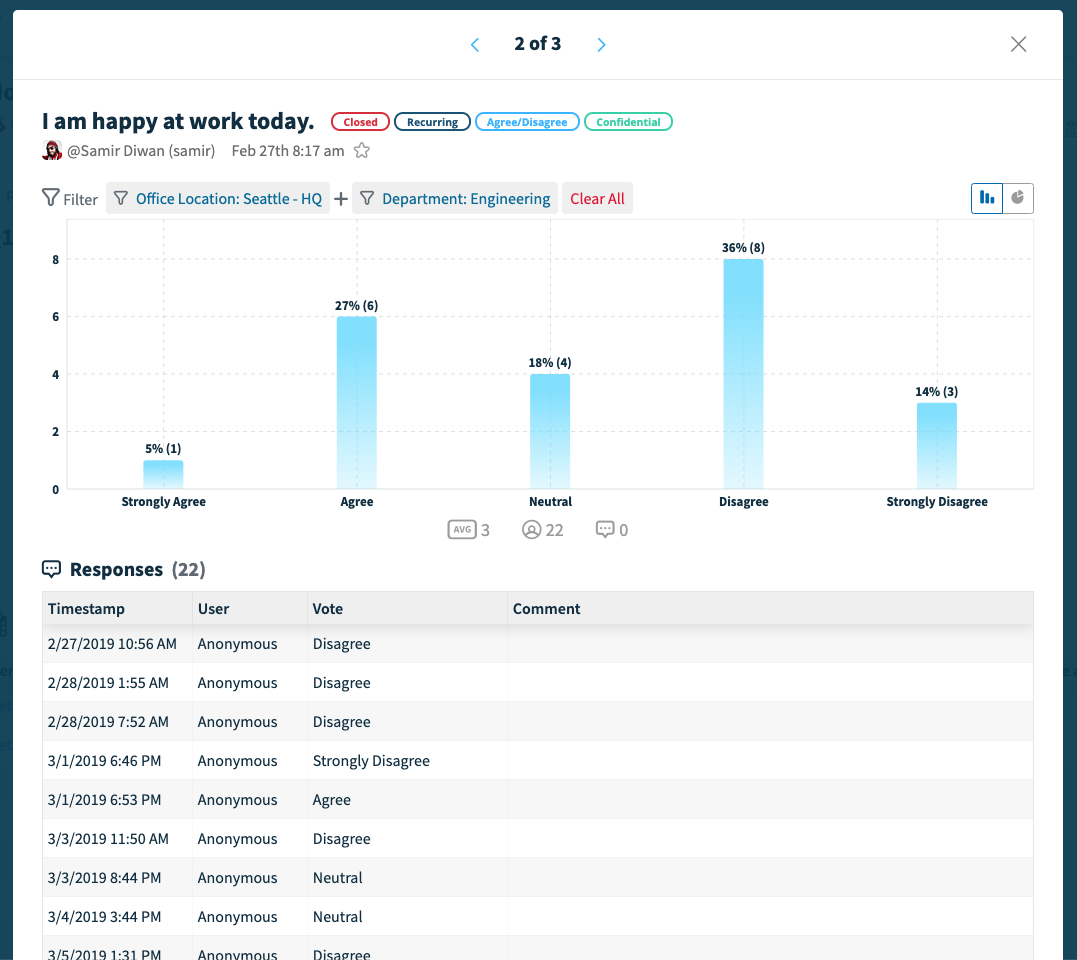 These questions can easily be answered with the filters, or by exporting your data with the demographic attributes attached, and arranging your data however you wish – we like pivot tables over here at Polly!
💡
To find out more about how to start running your HR processes in Slack with Polly,
schedule a demo today
to see what it can unlock for your organization. Ready to jump the gun and start using Polly for your HR workflows? You can
start a free trial
today.
🔎 We're here to help! If you have any questions, requests, feedback, or just want to say hello –
drop us a line
and we're happy to help. As always, our
help resources
are always available if you're in a pinch for a quick and general question.