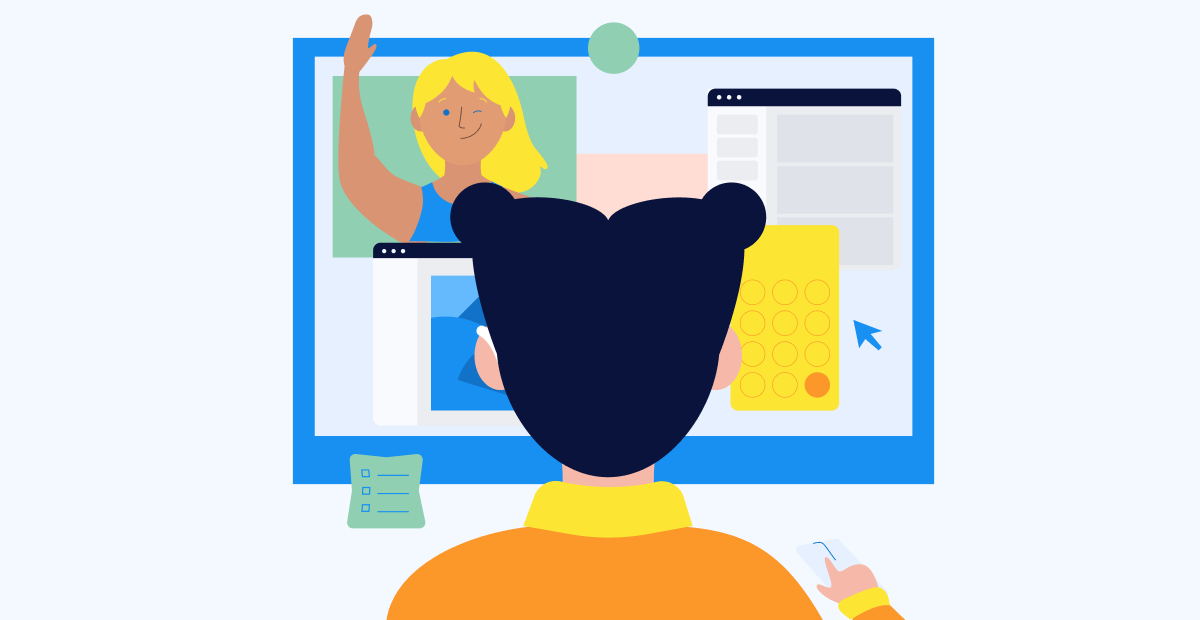 When you look at your calendar to find the day is full of meetings, does a ball of dread form in the base of your stomach? That might be because your to-do list continues to grow while you're in those back-to-back meetings.
Not getting enough time to do the tasks that make up our regular workday can mean we are distracted in meetings or fated to eat lunch hunched over our keyboard while we play catch-up. Scenarios like these indicate that it's time to revisit the team's meeting cadence.
For distributed teams, striking the right meeting rhythm can lead to more productive, better meetings. Too many meetings and updates become redundant, which causes people to disengage or get distracted. Yet, team members might feel unsupported or disconnected from their team without any meetings at all.
If you're unsure where to start with your meeting cadence, keep reading to discover:
What is a meeting cadence?
Meeting cadence is the frequency of a recurring meeting.
For example, weekly team meetings have a meeting cadence of once per week, check-ins might happen at a biweekly cadence, and standup meetings often have a daily cadence. If someone suggests a quarterly cadence, they want to meet once per quarter or every four months.
The cadence will be different depending on the industry, company, and team size. Here are some examples of how cadences vary for different types of meetings:
Daily meetings
Daily check-ins usually involve all members of a team or project. Since they happen more frequently and only take a few minutes, they're often scheduled at the same time each day. Here are a few examples:
Check-ins
Stand-up meetings
Daily Scrum
Weekly meetings
A weekly meeting often involves debriefing on any work-related successes, challenges, goals, and previous action items. These meetings may include:
Team meetings
One-on-one meetings
Leadership team meetings
Biweekly meetings
A biweekly meeting may happen between cross-functional departments or individuals collaborating on a specific goal or project. Biweekly meetings might include:
Cross-functional team status updates
Project team meetings
Monthly meetings
Monthly meetings are often scheduled on the same day at the beginning or end of each month since they usually involve a larger group of individuals.
Managers may meet with team members or managers from other teams, or senior leadership may use this time to share key company updates with everyone. Monthly meetings can include:
All-hands meetings
Manager meetings
One-to-one meetings with People Operations or other departments
Project updates with service providers or clients
Quarterly meetings
With a less frequent cadence of once every few months, quarterly meetings usually help with goal setting and follow-up. This cadence provides enough breathing room to see whether the new actions taken are helping to build progress towards the set goals. These meeting types include:
Business reviews
Board meetings
Customer follow-up meetings
Objectives and Key Results (OKR) planning
Quarterly target reviews
Quarterly planning sessions
Annual meetings
An annual cadence is right for big picture meetings or gatherings with the purpose of evaluating progress over the past year and setting goals for the upcoming year. These can include:
Performance review meetings
Team offsite meetings
Is your current meeting cadence working?
Your meeting cadence should lead to effective meetings for the team leaders and participants.
Keep an eye out for any of these signs of unproductive meetings:
The goal of the meeting is unclear.

The meeting

could effectively take place asynchronously.
High-priority tasks get buried in the meeting notes.
Status meetings are frequently running over or under time.
Meeting participation is low.
There is a lack of action items or next steps when the meeting is wrapped up.
Participants back out of the meeting at the last minute, signaling it's a low priority for them.
Trusting your team members
A Stanford study of 16,000 remote workers proved workers to be 13% more productive in a remote working environment. When the team feels that their time is respected and they're trusted, it can do wonders for morale, productivity, and engagement.
So if you're using Zoom meetings to bolster team morale or as a way to "keep tabs" on your remote team's productivity, it can have the reverse effect and work against an already productive setup.
When you decide to rethink your meeting cadence, be transparent about how you hope it'll support the team. When your team understands your goals, they can provide meaningful feedback as you test meeting structures.
Synchronous vs. asynchronous meetings
When considering meeting cadence, it's worth exploring the difference between synchronous and asynchronous updates.
Synchronous meetings are scheduled real-time interactions that take place in person, over the phone, or via video.
The idea is that synchronous meetings create a connection among the team even when they're in different countries and time zones. In reality, people may feel too many meetings (or inefficient meetings in general) are a waste of time.
The beauty of async meetings is that they don't require formal scheduling. Participants can contribute at their own pace and when they can offer their complete focus. With async meetings, you're doing less to achieve more substantive participation.
For example, Polly user Practico appreciates the asynchronous stand-up feature, finding it increased engagement and saved time, so they could finally schedule social calls to connect the team.
Remember, it doesn't have to be all or nothing! You can use a mix of both asynchronous and synchronous types of meetings to find what creates the best balance for your team.
How to find the right meeting cadence for remote teams
Here are some ways you can discover what meeting cadence works best for your team:
⏱ Track how time is used
Remember that even a 10-minute meeting a week racks up to eight hours a year – per participant! In a meeting of just five people that's 40 hours per year on that 10-minute meeting. So, it's worth checking if all that time is effectively used.
📧 Invite only the necessary people
"It takes 5-8 to innovate," is something we've repeated amongst ourselves at Polly. A small but significant group in the meeting is more productive and creative.
Invite only the most relevant team members, then share the meeting notes with the rest of the team. Doing so ensures meetings stay on task and on time and frees up the workday for other team members.
🦜 Use Polly for prep and feedback
You'll only know if your cadence is working better for the team by asking them for feedback.
Polly sets you up for success by providing tools like a meeting prep template to decide what to discuss in your next meeting.
Send a meeting feedback polly after you end the meeting, so you can make the next one more engaging and effective.
Schedule more meaningful meetings with Polly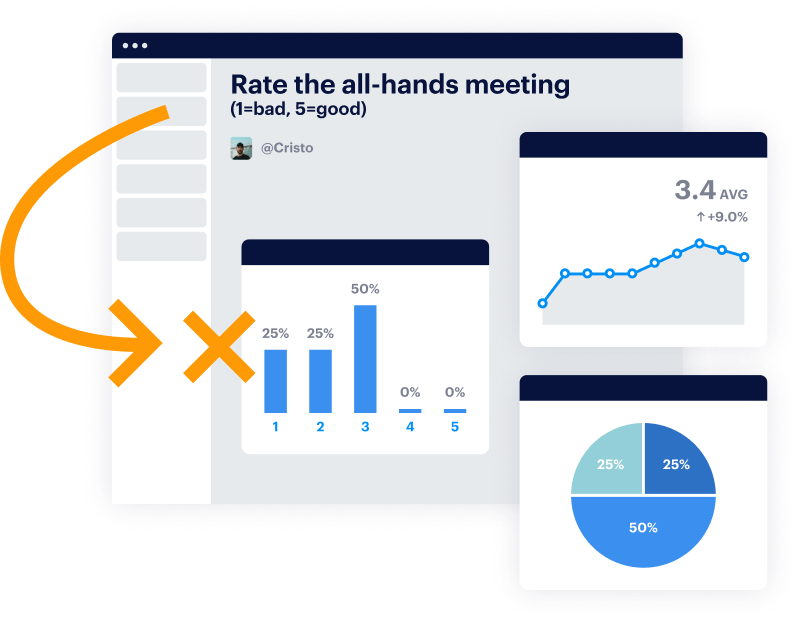 Too high of a meeting cadence can be counterproductive. Look at how time is spent in each meeting and whether your meeting cadence makes sense for your team. You can also consider how asynchronous meetings can be an effective way to increase engagement and save time.
Polly meets your team where they're already working, whether in Slack, Teams, or Zoom, making it effortless to gather crucial insights without distracting from their day. The platform provides an ongoing record of the team's engagement, which is turbocharged by other feedback-driven features.
Flexible and supportive features are available for synchronous and asynchronous meetings, whether to capture team sentiment with live polls, collaborate on meeting agendas, or other needs.
Lastly, Polly helps you get input on what your team needs from their meetings. Learn more about Polly's meeting management tools to see how easily it can support your team's goals.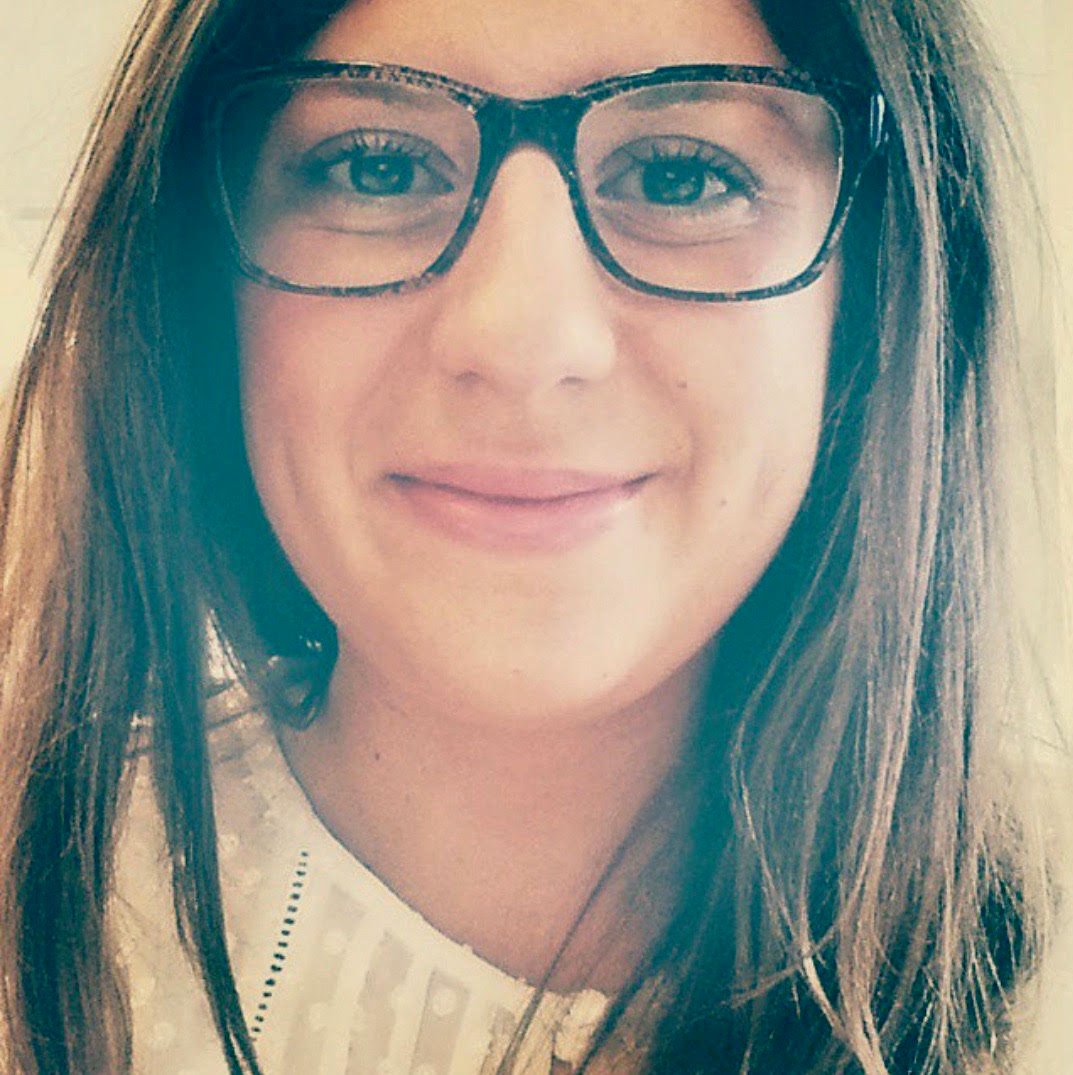 As a nomadic freelance writer, story lover, and professional snacker from Toronto, Canada, Briana's love of writing (and entrepreneurship) started as a kid when she would take the proceeds from her lemonade stand to buy notebooks and pens. After 5 years in creative recruitment, she took the plunge into freelance life, moved to Europe, and began writing full-time on topics like start-ups, wellness, design, travel, and tech.