Meeting minutes are a type of seemingly mundane document that carry great importance. Not to be overlooked or underestimated, meeting minutes provide historical records, institutional knowledge, and information for those who couldn't attend.
Taking great meeting notes requires focus, attention to detail, extreme accuracy, and the ability to distill the information into relevant concepts. This means that preparation is in order.
Bookmark this guide and share it with anyone responsible for capturing the minutes of a meeting. It's a high-level look at the essential tips that can help keep the team aligned and on-task.
Let's take a closer look at:
What are meeting minutes, and why do we need them?
Meeting minutes are a real-time written record of everything that happens during a meeting. A designated note-taker usually records the meeting minutes, or the team can rotate the role.
The purpose of meeting minutes (also called a minute record) is to provide an official record of a meeting for any interested party's future reference. It can offer institutional history, a reminder of action items for meeting participants, and notes for anyone who couldn't attend.
Effective meeting minutes track:
Group discussions and decisions
Meeting participants in attendance
Action items, their assignees, and their deadlines
How to take meeting minutes: A step-by-step guide
Whether you're filling in for someone who's the usual note taker or have taken the role on permanently, these five steps can help you get clear minutes at your next meeting:
🗓 1. Plan for meeting minutes
The chair and secretary or note taker should meet ahead of time so the note-taker understands what will happen during the meeting and prepare to capture the main points.
Decide on a meeting structure and supportive tools to enhance the participant experience. That might include sending a polly ahead of time to get team input and make meeting agenda items more inclusive. A polly captures instant feedback within your team and works seamlessly with Slack, Zoom, or Teams.
📝 2. Take notes during the meeting
There will be a lot of information flying around, so it helps to know what's most important to focus on in your notes. Be sure to abide by any specific formats or meeting minutes templates provided. Or, if you don't have a template yet, start by including this key information:
Date and time of the meeting
Names of the board members, meeting attendees, plus the record of anyone unable to attend
Any amendments to previous meeting minutes
Decisions for each agenda item. These can include:

Actions taken
Follow-up on last meeting minutes
New business
Timelines for new action items
Voting outcomes (motions accepted or rejected)
The next meeting date and time
Use free meeting minutes templates to make taking notes super simple.
🧑‍💻 3. Write meeting minutes
After the meeting, it's time to synthesize all the information so you can share the minutes with the group. As the note taker, it's your job to edit the minutes for clarity and distill the gems in the discussion, especially when there's a lot of chatter happening.
Use formatting to highlight or distinguish critical decisions or action items from the rest of the meeting minutes.
Try to finish compiling the meeting minutes soon after the original board meeting or team meeting so you don't forget any details.
📫 4. Distribute or share the meeting minutes
It's essential to have the team leader review and approve them, or the meeting minutes won't be considered official.
The minutes can be shared verbally at the start of the next meeting or shared in advance using email or Google Docs. For the latter, ensure the permissions are correctly set so attendees can freely access the document without any hassle or unnecessary steps.
Many groups opt to vote to approve minutes at the beginning of the next meeting.
🗂 5. File minutes for future reference
After you make revisions according to the notes from the team leader, board of directors, chair, or the committee and gain approval, it's time to store them.
Depending on the size of the organization you work for, you might use one or many of these storage methods:
Google Docs or Notion
Another cloud-based or app-based drive
A physical hard drive
Printed paper copies to be physically stored in a filing system
Tips to support productive note-taking
Whether you're a note taking maverick or somewhat new to the role, here are the top takeaways for solid notes:
Create an outline or

find the ideal template

, and get comfortable with it well before the meeting so you can jot notes down freely in an organized manner.
Track meeting attendees as they enter the meeting to save time later.
Even if you think that you'll remember later, record decisions and action items in real-time.
Clarify any questions you have before moving on while it's still fresh in everyone's mind.
Focus on the most important topics, decisions, assignments, and actions rather than attempting to write down every word.
Try to remain objective while recording the meeting minutes.
Keep the verb tense consistent throughout the document.
Only record names as they pertain to the motions and seconds.
Keep the minutes facts-based only and leave participants' personal observations off the document.
When referring to other documents, indicate where the participants can find them or attach them as an appendix rather than going into too much granular detail about the documents in the meeting minutes.
2 Free tools for meeting minutes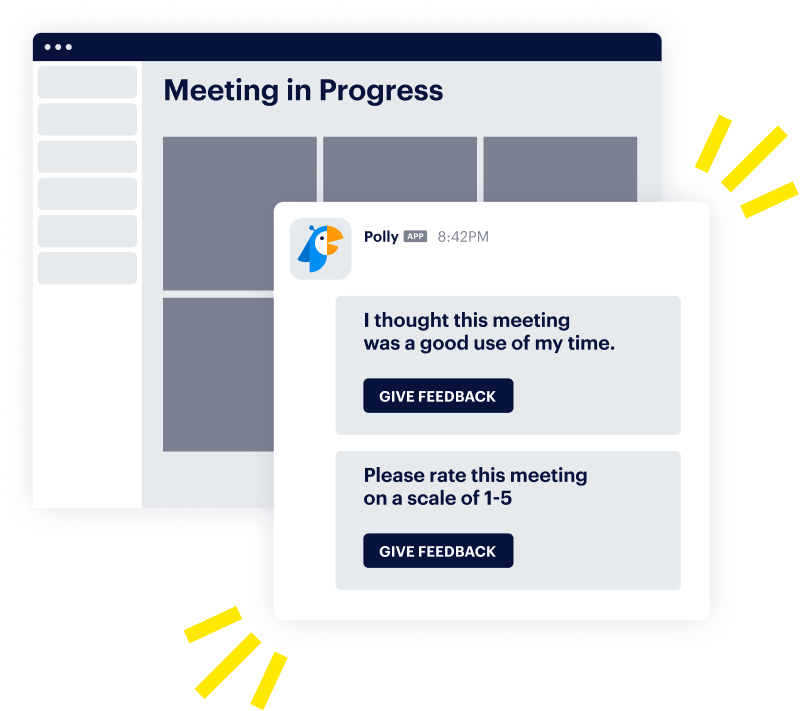 Let's end with some practical suggestions to help you make the most of your meeting minutes. Here are two supportive tools you can try out for free that will bring you some peace of mind.
1. Google Docs
We already mentioned Google Docs above. Still, the best part of the Google Workspace is that it provides a great user experience that allows for real-time collaboration among participants, yet requires next to no training.
2. Otter.ai
Otter.ai is a tool that helps turn meeting audio into a searchable transcript, so your note-takers can focus instead on participating in the discussion. Start off for free with basic features and upgrades for a greater minutes allotment.
Collect meeting feedback with Polly
We saved the best for last. Polly can help with anything from board meetings to informal meetings. It helps gather relevant input by allowing participants to add their notes to agenda templates, helping create a meaningful meeting experience. Then, you can gather meeting feedback post-mortem and get to know what matters most to your team to continuously improve the meeting structure.
Polly syncs up beautifully with the tools your team is already using (Microsoft Teams, Slack, and Zoom), and it provides a simplified and user-friendly experience.
Meeting minutes are always more effective with the right tools
Meeting minutes don't have to drag your energy or feel monotonous. Understanding the purpose behind them and how to enhance your notes and improve their accuracy can help any note taker create insightful records..
The tips in this guide provide an easy reference point to help you plan meeting minutes, record and share them efficiently and proudly reflect on a job well done in the future. For more ideas on how to get the most out of your meetings, keep an eye on the Polly blog. Or, use Polly for free in your next meeting to see how it can support the whole team.
Try Polly for free to instantly improve your employee engagement.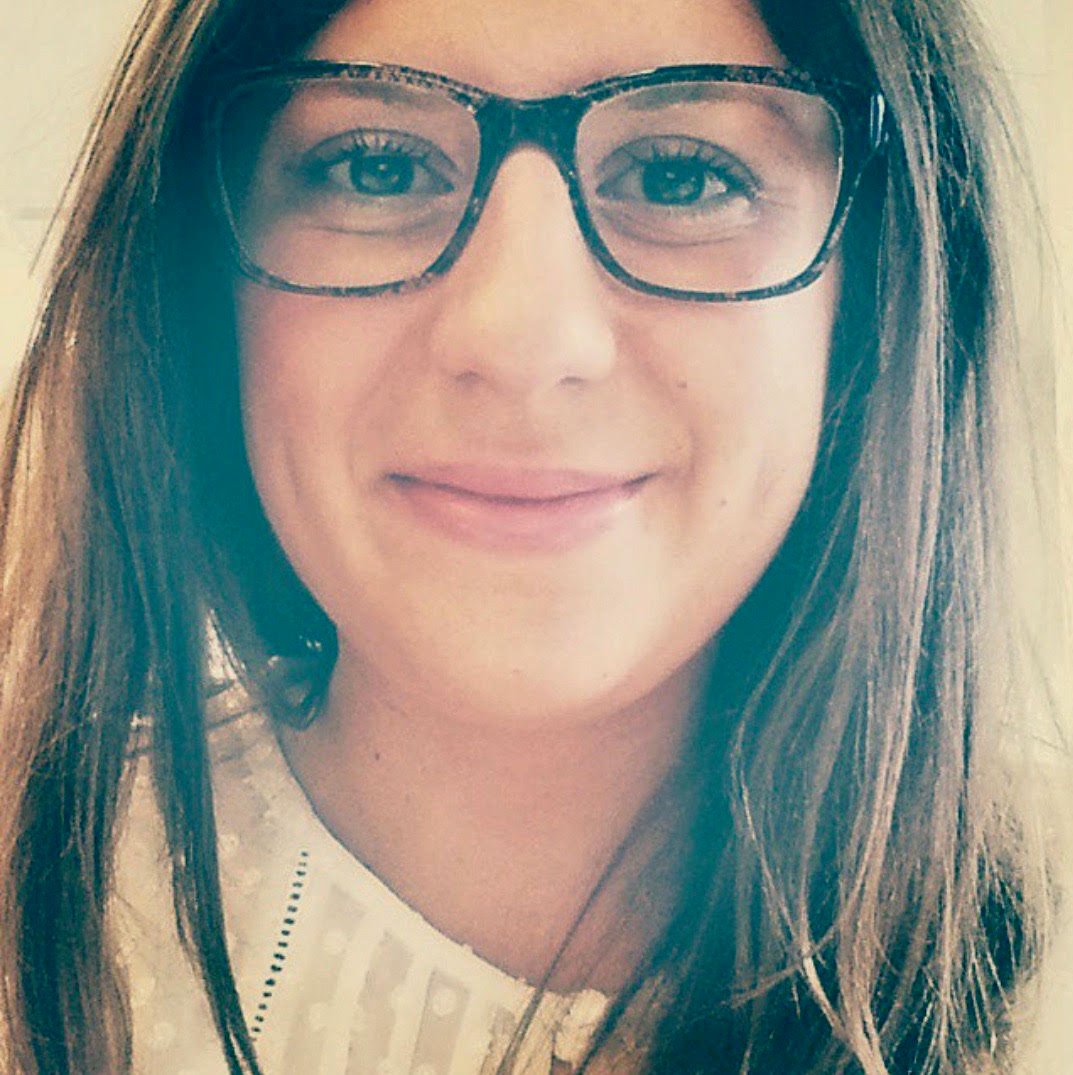 As a nomadic freelance writer, story lover, and professional snacker from Toronto, Canada, Briana's love of writing (and entrepreneurship) started as a kid when she would take the proceeds from her lemonade stand to buy notebooks and pens. After 5 years in creative recruitment, she took the plunge into freelance life, moved to Europe, and began writing full-time on topics like start-ups, wellness, design, travel, and tech.