If you haven't been collecting new employee feedback before or during the pandemic, now is the perfect time to do so to gauge job satisfaction and ensure you're making a great first impression.
Survey data can help give your company actionable insights and help you understand how well your company's onboarding best practices and employee retention tactics are working. They also reflect positively on your workplace culture, showing you care about their experience.
In this article, we'll cover:
How to design effective surveys
For the most telling survey results, you will need to start with the right questions:
1. Address diversity
Organizations, teams, and individuals are all unique. Consider wide-ranging demographics, diverse traits, perspectives, and cultural norms.
2. Use pulse surveys
It may seem like a good idea to ask a ton of questions. However, that approach may not result in enough survey responses. Instead, get more employee feedback (and clearer data trends) by sending smaller, more frequent surveys. Polly's pulse surveys measure engagement with a weekly or biweekly survey of 1-5 questions.
3. Focus on respondents
Although you want to gauge company culture and employee morale, you also want to direct the survey questions to topics that relate to what your employees are focused on. Ask them about their career goals, work-life aspirations, and professional development objectives.
4. Benchmark other companies
Identify companies that are rated as the best places to work. Then, find out what type of surveys they conduct. Working with human resources can help identify engaging survey questions.
Although you may not yet have a high enough response rate to plan your course of action, researching what other admired companies do can frame how you address engagement levels.
Pre-boarding employee surveys

An onboarding survey can provide information about what makes employees feel more welcome from the first day on the job and how you could help them acclimate to the company culture. This survey can also tell you about their career goals and set expectations about job performance.
Here are a few questions you might want to ask a new teammate during the pre-boarding phase:
1. Do you enjoy celebrating your birthday?
Best format: Yes/no
Not everyone likes celebrating their birthdays in a work environment. A simple yes/no question early on can make it easy to know how to respect a colleague's wishes.
This type of survey question could also be expanded to get more information about other celebration preferences tied to holidays, showing you respect a new employee's wishes and personal beliefs.
2. What are your three favorite foods?
Best format: Open-ended
Food is a powerful way to build a lasting connection and camaraderie between teammates and help you provide memorable work experiences.
Enjoying favorite foods together as a team has shown to measurably increase team performance. It's also an opportunity to learn more about each other, including specific cultural traditions. This can deepen teamwork, boost employee morale, and enhance diversity and inclusion.
3. Do you like to sit near or away from the action?
Best format: Multiple choice
While open offices have gained popularity in organizations worldwide, not every employee thrives in a bustling environment. This doesn't mean a team member is unengaged or uninterested in interacting with peers. Their employee experience is best served by separation and quiet time.
If you can't give them a private office, offer introverted employees an area of quiet respite. Alternatively, you might be able to offer a remote work environment or hybrid schedule where they can escape to a calm home space.
4. Do you prefer a window, middle, or aisle seat?
Best format: Multiple choice
Allowing employees to decide where they work best can help build an atmosphere of autonomy, which can boost their engagement and employee productivity. Some people feel closed in and isolated without a window to the outside world while others are easily distracted by outside events. Asking this question sends the message that their comfort is your priority.
5. What is your preferred learning style?
Best format: Multiple choice (one or more)
Some employees are visual learners (see it done) while others have auditory (hear how to do it) or tactile/kinesthetic (try it out) learning styles.
It's important to leverage opportunities that increase neural gain during training. Employee surveys can help you find out what influences attention and focus levels so you can match them to the appropriate task or function.
6. What commuter benefits make a positive difference?
Best format: Multiple choice
When a commute is lengthy or difficult, employees are more likely to show up in less-than-jovial spirits. Plus, research shows that the stress of commuting tends to spill over into the workplace.
Asking team members about how to improve their commute can reduce absenteeism and stress.
7. What equipment helps you be productive?
Best format: Open-ended
Everyone has their preferences for what helps them work efficiently. Anything from a pair of noise-canceling headphones to an ergonomic keyboard or chair can improve an employee's comfort, health, and productivity levels.
As Rodd Wagner, Fabrico Drumond, and Jim Harter explain in their Gallup article, investing in technology shows employees that their organization cares about what helps them perform. Using open-ended employee engagement survey questions may help provide the best equipment possible.
The onboarding survey

During the first stages of onboarding, a new employee learns the basics of their role, their team, and the organizational culture. Questions asked during this phase should focus on gauging the effectiveness of these stages in the journey.
8. Do you know where to go if you need help?
Best format: Yes/no with an optional open-ended clarifier
As an employee starts working with a new company, they're often required to memorize a mountain of information. It's common for them to feel a bit lost and forget to ask a question simply because they're too focused on absorbing knowledge or they are bothering others on the team.
Consider giving new hires an onboarding buddy. Dawn Klinghoffer, Candice Young, and Dave Haspas outline in their recent Harvard Business Review article that doing so can help a new team member get oriented, provide context for their role, boost productivity, and improve new employee satisfaction.
9. What excites you most about your new position?
Best format: Multiple choice/open-ended
Have you ever noticed how time flies when you're working on a project you're deeply engaged in and how it drags when you're stuck on a bland, rote task?
This question can help you learn what a new employee is most interested in so managers can offer them more engaging tasks and projects.
10. What additional resources would help you?
Best format: Open-ended
Whether it's a piece of software, an online course, or an introduction to a mentor, there are many resources you can provide to make your new colleague's job easier. Finding out what those things are and offering them shows your commitment to providing team members with the tools and resources that advance their skills and career.
Do you feel you've made a strong connection with at least one of your colleagues?

Best format: 1-5 scale
A sense of camaraderie and belonging are some of humanity's most fundamental needs. Research by TINYpulse says, "Peers are the number one reason employees go the extra mile at work — not their leaders, and not money."
You may believe you've developed a great culture where everyone feels welcome. But, how do you know for sure without measuring it unless you collect data on the employee experience?
Use real-time tools that address any need for improvement. For example, tools like Donut pair and schedule members of your team for regular coffee meetings.
11. Rank these employee benefits in order of importance
Best format: Ranked
You may not be able to provide unlimited benefits. However, you can focus on offering those that matter to your team by asking this question.
Because you can't often deliver on "all of the above," a ranked format encourages the respondents to consider the value they place on each option. Questions like these also make employees feel like they're in the driver's seat to determine important organizational choices like benefits selection.
Ramp-up survey questions

An employee's ramping up period is crucial and a great stage to gather data about.
The next questions focus on a new hire's understanding of, and engagement in, their role. Their answers can provide an opportunity for you to help them lean into the parts of their role they're excelling in and do an early course-correct related to any challenges.
12. How well does your role match the description you first saw?
Best format: 1-10 scale with an open-ended clarifier
Well-written, accurate job descriptions are key to finding people who will be a good fit for the position and helping applicants accurately assess the role.
To know if you're painting a true portrait of the duties, responsibilities, and organizational culture that a new hire should expect, just ask recent hires. Even a small adjustment based on employee feedback can have a meaningful impact.
13. How confident are you that you understand your role?
Best format: 1-10 scale
As ramping continues and your new teammate begins to develop in their role, a quick check-in helps confirm that they're comfortable with their responsibilities, relevant expectations, and their unique place on the team.
If you find that their confidence is lower, it can inspire leadership to improve how they define roles and responsibilities.
14. What would you change about your role if you could?
Best format: Open-ended
There are always ways to improve an employee's experience, but you'll never know what they are unless you ask.
Candid and honest answers to this question may surprise you, but they do not mean an employee isn't enjoying their work. Those responses may actually be a sign your colleague is invested deeply enough in their work that they are willing to consider ways to improve it.
15. What about our product or organization do you wish you understood better?
Best format: Yes/no with an open-ended clarifier
There are likely aspects of your product or organization that a new hire hasn't internalized completely at this stage. This question can help identify where to remove blockers and accelerate learning.
Finding sticking points in this learning journey can also reveal gaps in your product positioning. If there is an area that needs more explanation, talk with someone who knows that area well so you can help clarify any confusion.
16. How do you feel about how much time you have to do your work?
Best format: Multiple choice
In the early days of a new hire's tenure, you're still getting to know them, including their base output levels, boundaries, and current limitations. The new employee's assigned workload could feel overwhelming or, even worse, unchallenging.
Ideally, they'll land somewhere in-between. However, you won't know until you ask them where they stand.
17. Do you feel as though your manager communicates clearly?
Best format: Strongly disagree ←•••••→ Strongly agree
Employee satisfaction surveys can be a great way to increase your understanding of leadership styles and strategies.
Clear and candid communication are hallmarks of good management, but even the most experienced, committed, and well-meaning managers can improve. Those who communicate effectively with their team tend to perform better than those who don't.
Find out which leaders could benefit from a focused practice. New employees add that fresh perspective through these questionnaires.
Post ramp-up survey questions

This final set of questions completes the "new employee" phase and continues through the rest of their employee journey. Some of these annual survey questions can be valuable to ask repeatedly over time because the answers may change. That information can be priceless as you work to maximize employee lifetime value.
18. Do you feel heard and acknowledged?
Best format: Strongly disagree ←•••••→ Strongly agree
A quick search of "being heard at work" yields dozens of ultimate guides on the topic. It's a pervasive theme across multiple social and organizational strata.
Despite the clear benefits of diverse perspectives, Gallup's research found that "just three in 10 U.S. workers strongly agree that at work, their opinions seem to count."
Employees having a voice is crucial, but they also must be heard and acknowledged. Actively listening to the diverse range of perspectives offers a competitive advantage and helps retain top talent.
If you find that some members of your team haven't found their voice, find new ways to hand them the microphone.
19. Do you feel like you're able to make a meaningful impact?
Best format: Yes/no with an open-ended clarifier
No matter what your career path, understanding and embracing the meaning and purpose behind your work can be an extraordinarily powerful motivator. A survey of over 2,000 American workers found that survey respondents were, on average, willing to trade 23% of "future lifetime earnings" for a consistently meaningful job.
If members of your team don't believe their position is meaningful, you can help your talent to develop in their roles.
20. Is there something we (the organization) could be doing better?
Best format: Open-ended
This question often reveals areas for improvement across processes, protocols, and organizational culture. Since work has changed in so many ways during the pandemic, it's a great time to ask about your company's performance in response to remote work and hybrid work environments.
21. Do you feel like you're in a safe environment?
Best format: Yes/no with an open-ended clarifier
It's crucial that every employee feels psychologically safe where they work. That means your company culture should build a safe and inclusive space for everyone where all employees are comfortable being their true authentic selves.
Find out what's working, what may undermine that safety, and what can change to enhance safety and inclusion.
Keep asking the right questions
We've shared an extensive list of new employee survey questions with you. However, it's by no means exhaustive. Part of asking results-oriented questions is understanding why you need the answers and realizing what you'd be able to accomplish if you knew them.
Check out our guide to onboarding new employees. And, if you're ready to get started and need a flexible survey tool that can reach your team where they work with ease, try Polly's pulse survey tool for free.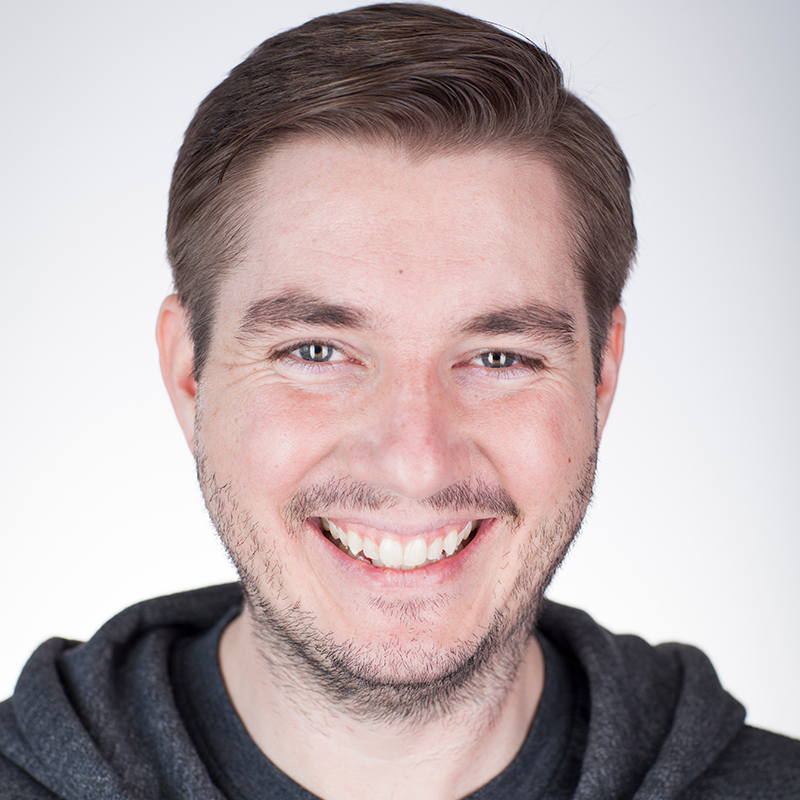 Lives to learn and build cool things with good people.