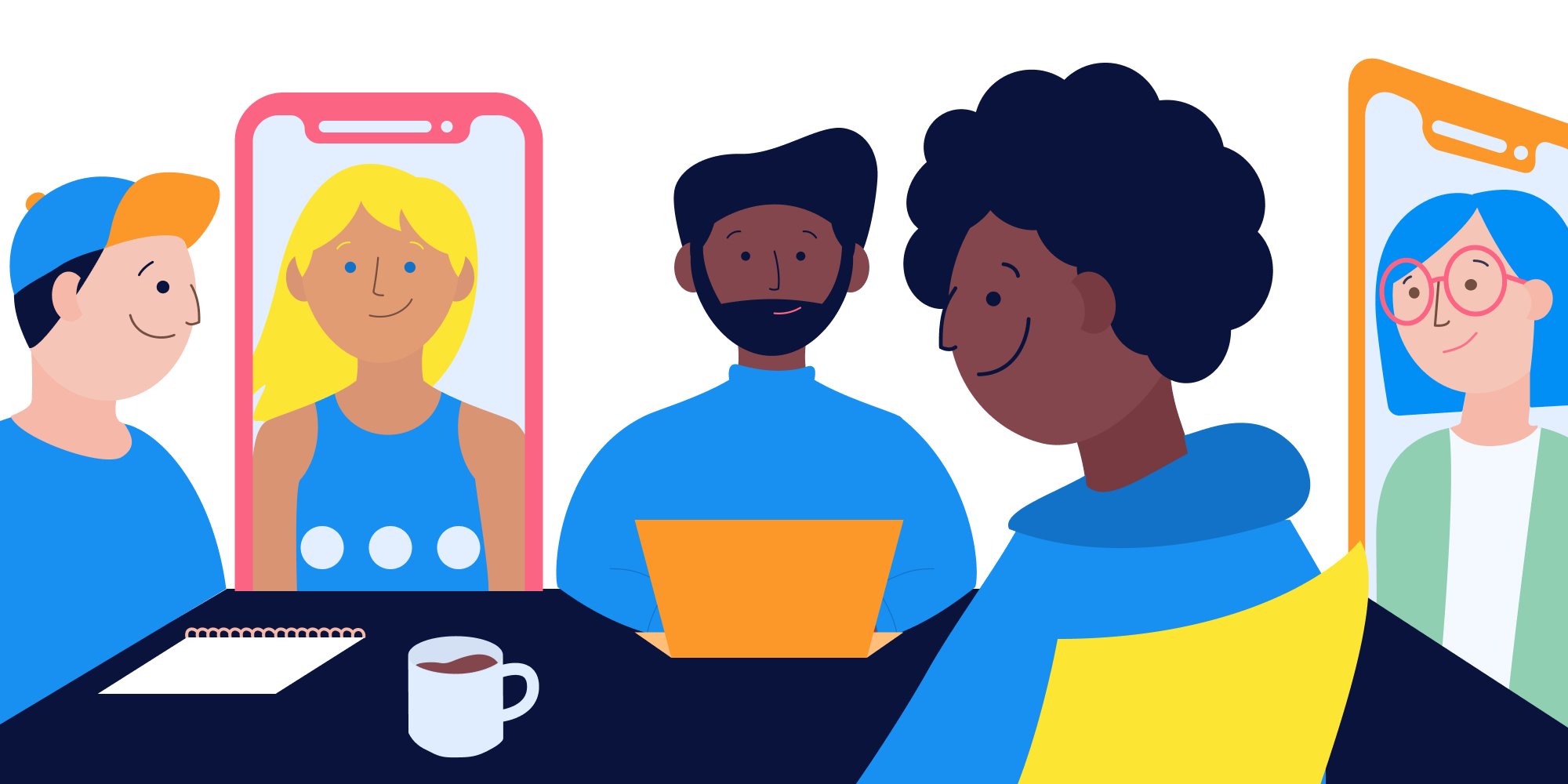 Every leader wants their team to work well together and reach their goals. Not only does this shared sense of teamwork lead to a boost in productivity levels, but it helps create lasting bonds of trust and dependability between team members. This is often known as team effectiveness.
In this guide we'll explore:
Let's take a closer look at team effectiveness, what it is, why it's important, and how you can use models and expert advice to bring your team closer together.
What is team effectiveness?
Team effectiveness is a measure of a team's ability to achieve success over time. It considers whether work teams can reach their goals, and how effectively they're able to do it.
Whether your team is effective or not depends on a range of reasons. Your team's working environment, professional relationships, autonomy, levels of trust, and team culture all contribute to team effectiveness.
Effective teams experience benefits like:
🏆 Greater team cohesion and teamwork
🎯 Faster progress towards shared goals
😃 Stronger working relationships
📈 Higher performance results
Ineffective teams unfortunately experience:
😞 An absence of trust
❌ Avoidance of accountability
🔐 Fear of conflict due to lack of trust or resolution
🔗 Lack of commitment to the cause or company
📉 Poor levels of productivity
If your team struggles in these areas, you're not alone. Most teams aren't highly effective—at least, not all the time. Luckily, there are models and strategies we can use to boost our team's productivity and happiness levels.
Insights from 7 team effectiveness models
There's no one way of determining whether a team is effective or not, or to what level. What we do have is a variety of different team effectiveness models that can both inform you of how effective your team is and give you direction on how to work even better together.
Let's explore some of the most popular team effectiveness models.
1. Lencioni model
The Lencioni model seeks to identify and deal with the root causes of team dysfunction, so you can work more effectively. The model was developed by Patrick Lencioni, author of "The Five Dysfunctions of a Team," and points out five dysfunctions common in teams.
The layers are arranged in a pyramid from bottom (the major problem) to top, alongside the advice for what effective teams should do instead:
Absence of trust → Trust
Fear of conflict → Conflict resolution
Lack of commitment → Commitment
Avoidance of accountability → Accountability
Inattention to results → Attention to results
This model is a useful way to understand the concept of team effectiveness, identify issues within your own team, and find a way forward so you can work more cohesively and productively.
2. Katzenbach and Smith model
This second team effectiveness model comes from Jon Katzenbach and Douglas Smith, authors of "The Wisdom of Teams." The Katzenbach and Smith team effectiveness model introduces three areas that high performing teams must excel at, represented by three points of a triangle:
Between these three points the model introduces skills that your team should focus on:
Accountability: Individual accountability, team accountability, and a desire to reach shared goals.
Commitment: Alignment behind a shared goal, with personal commitment to their work, the team's success, and overall company success.
Skills: Proficiency in technical, problem-solving, and communication skills.
This model helps you focus on which skills and attributes your team already has, so you can identify the missing ones and work on them together. It illustrates that even if your team performs well and has good outputs, it's likely to remain ineffective unless there's also personal growth.
3. GRPI model
This model is one of the earliest takes on team effectiveness, and it comes from Rubin, Plovnick, and Fry. The Goals, Roles, Processes, and Interpersonal Relationships model (also known as GRPI) imagines these aspects of an effective team in a pyramid structure.
The four that which teams need to be effective are:
Interpersonal relationships: Strong bonds, effective communication, trust, accountability.
Procedures: Processes, workflows, policies, decision-making processes.
Roles: Unique team roles, defined team leader, clear structure.
Goals: Clear targets or objectives, task prioritization, shared goals.
This simple model is favored by teams that are just starting to understand how they work and want to make improvements. It suggests that the most important element of working together is strong relationships, and this serves as a useful foundation for high-performing teams.
4. T7 model
The T7 model of team effectiveness was designed by Michael Lombardo and Robert Eichinger. This model suggests there are a total of seven areas that effective teams excel in and that represent a framework for successful teams.
The framework includes five internal factors:
Thrust: A shared goal or objective.
Trust: A sense of trust and belonging.
Talent: Technical or interpersonal skills that aid the team.
Team skills: Effective

team collaboration

and teamwork.
Task skills: Ability to work on and complete tasks successfully.
As well as two external factors:
Team leader fit: A team leader that works well for the team.
Team support from the rest of the company: Provision of resources and support that allows the team to work successfully.
These factors combine to give you a stronger understanding of what an effective team should look like. It recognizes that not only are there internal requirements within the team, but that there should be strong support from outside the immediate team too.
5. LaFasto and Larson model
The LaFasto and Larson model introduces the concept of there being five elements to effective teams. The model, created by authors Frank LaFasto and Carl Larson, considers what an effective team truly is and proposes the following:
Team members: Having the right people with the right skills on a team.
Team relationships: Promoting good behavior and strong team relationships.
Team problem solving: Working together to solve problems, brainstorm ideas, and overcome challenges.
Team leadership: Strong team leadership to unite and guide the team.
Organization environment: A company culture that promotes effective team working.
This model groups the concepts behind effective teams in a clear and organized way. It's a useful way to break things down so you can focus on one area of teamwork at a time.
6. Hackman model
The Hackman model comes from author Richard Hackman's book "Leading Teams: Setting the Stage for Great Performances." This model again proposes five aspects of team effectiveness that promote strong results.
The model suggests that effective teams have the following:
Being a real team: A defined boundary, sense of belonging, and roles.
Clear and shared direction: Motivating goals that are clearly defined.
Supportive structure: A structure that enables teamwork, and does not put barriers in the way.
Enabling structure within the organization: The right resources, time, and support to work together as an independent team.
Coaching and guidance: Access to an expert coach or mentor to guide the team.
One aspect that this model introduces that others don't is the idea of mentorship and coaching. It's often a key part of high performing teams' success, and one that's worth introducing if your team doesn't already benefit from this.
7. Tuckman team development model
Our final team effectiveness model comes from psychologist Bruce Tuckman. The Tuckman team development model is also known as the "Forming, Storming, Norming, and Performing model" thanks to its clearly defined stages:
Forming: Team members form a team together, but there's no clear dynamic, structure, or goal yet.
Storming: Team members start to get to know each other, boundaries form, and conflicts are likely to surface.
Norming: Team members work on conflicts together and start to work better together as a team.
Performing: Team members know, trust, and respect each other. The team works effectively together as one.
While the goal is to reach the final "Performing" stage, this isn't always possible. Your team may always be working towards this, rather than achieving it. Progress isn't always linear either—your team may be completing two stages at the same time. Use this framework as a guide towards team effectiveness if it matches the way your team works together.
7 ways to support team effectiveness
High-performing teams are pros at working effectively together. Use these tips and strategies to turn your team into a group that works together towards a shared target in a productive and effective way.
1. Consider using a team effectiveness model
Experts have developed models around team effectiveness, like the examples we've shared above. These are often great places to start if you want to get your project team working better together. Choose a model that feels like a good fit for your culture and needs, and start from there.
2. Create a culture of trust and transparency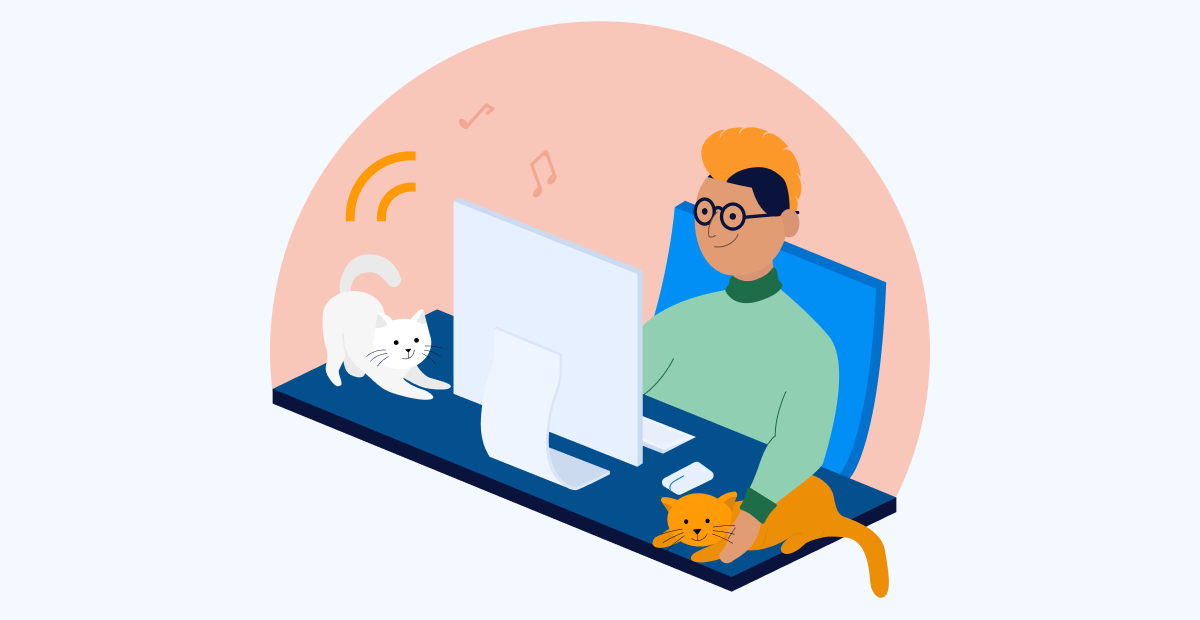 Team effectiveness models show that you can't work at your best if there isn't buy-in and support from external forces within the company. Build a culture of trust, transparency, and accountability and promote these values right through the organization—so they become a key part of the way you operate as a team.
3. Introduce systems of feedback
Introduce plenty of opportunities for your team members to give feedback and make this a core part of your culture. For all things feedback, Polly is your best choice. Our features make it easy to set up a suggestion box, run employee engagement surveys, run live polls, and develop your own culture of feedback.
4. Improve team communication
Everyone has their own unique communication style and preferences, which can make working together as a team challenging. Create and share guidelines on team communication and introduce team communication apps like Slack or Microsoft Teams that offer new ways to approach team building, conversation, and relationship building.
5. Promote employee autonomy
Individual team members should feel like they have autonomy in the workplace. Give your team members flexibility and promote employee autonomy so they can strive towards team goals but in their own unique way.
6. Celebrate your wins
Celebration can act as a huge motivator for future productivity and achievements. Take time to celebrate your team's success through employee awards, employee appreciation gifts, and plenty of praise tailored to their preferred way of receiving it.
7. Invest in the right tools
Teams can't work at their best if they don't have the right tools or resources. Invest in your team and provide them with the right tools for the job—whether that's project management tools, team chat apps, or internal communications tools. Look to simplify team processes and workflows, remove barriers, and introduce apps that enhance the employee experience.
Boost your team effectiveness with these models and strategies
Successful teams know and trust each other, have personal autonomy, and approach challenges with a positive mindset. Use these team effectiveness models and strategies to identify opportunities for your team to change, and find fresh ways to make that happen.
If you're committed to cultivating a better team atmosphere, bring Polly aboard as your co-pilot. Our feedback and coaching features give you engaging ways to interact with your team, gather feedback, and make positive change.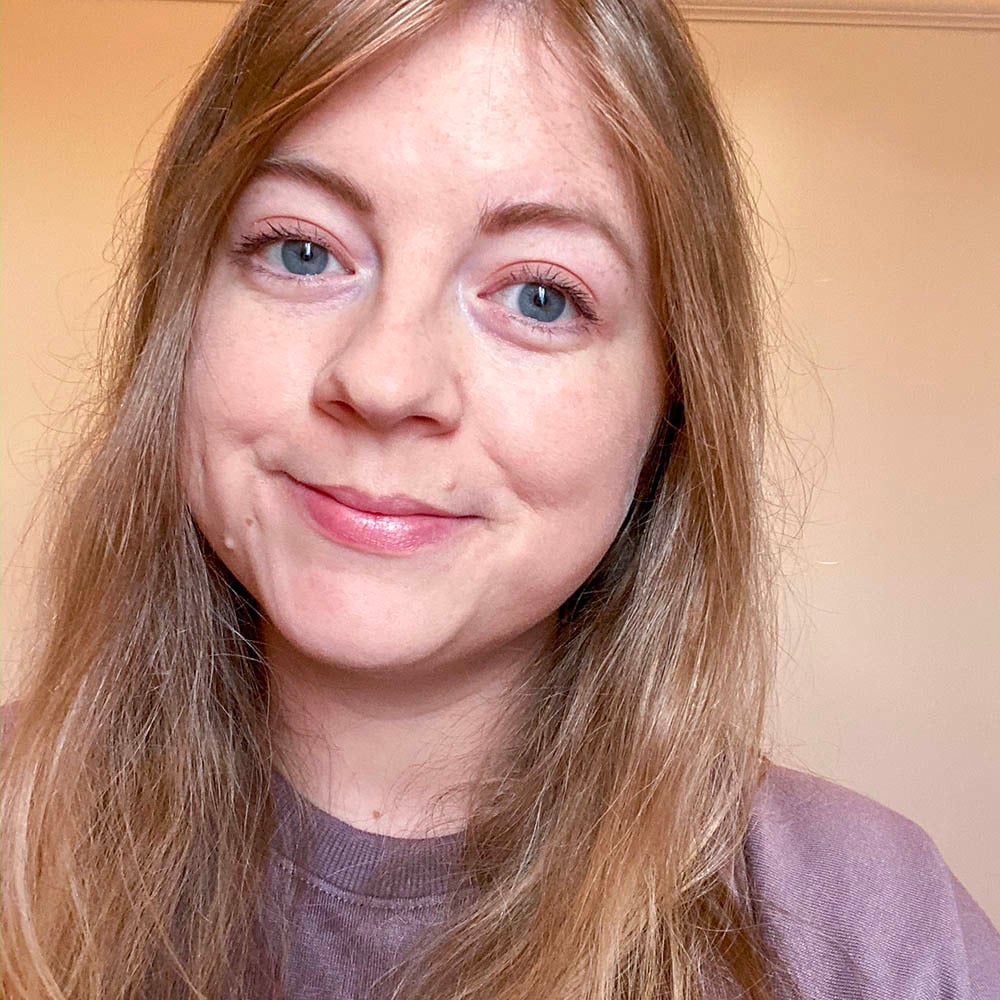 Nicola Scoon is a freelance writer that's passionate about employee engagement and better workplace experiences. She draws on her experience in internal communications to help companies create content that empowers, encourages, and motivates people to create better experiences for all.